Pennsylvania State Representative Wants to Jail Online Poker Players; Residents Disagree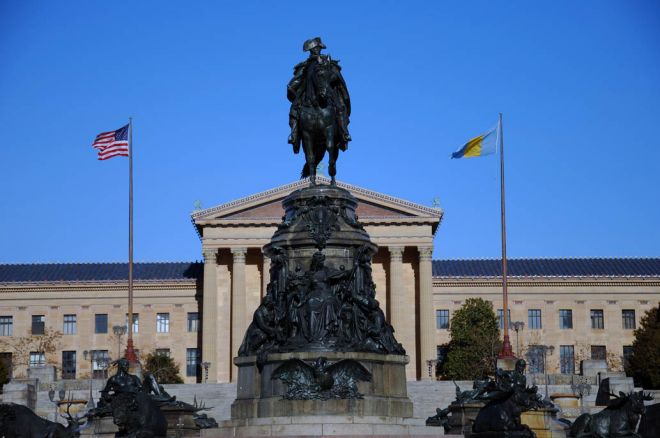 While neighboring New Jersey is trying to perfect online gaming since the official launch in November 2013, state legislators in Pennsylvania are unsure whether or not to dip their collective toes into the virtual pool.
In December, the Pennsylvania State Senate passed resolution SR 273, directing the Legislative Budget and Finance Committee to "analyze the potential impact of online gaming on the gaming industry, including the impact online gaming may have on the Commonwealth's tax revenues and employment at the Commonwealth's casinos."
The committee will report their findings on May 1, 2014. The deadline for the state budget is June 30, 2014.
While the committee is still in the research process, state legislators are beginning to take sides. Pennsylvania Gov. Tom Corbett has proposed a $29.4 billion spending plan for 2014-15, which relies on tavern gaming (approved by lawmakers in 2013), keno (not yet legal in the state), and a bigger take from the dozen state casinos, six horse-racing tracks, and lottery. A positive report from the Legislative Budget and Finance Committee could add an additional avenue for tax revenue.
"A number of states are looking for ways to generate revenues without going back to hard-working families through tax increases," said Jay Pagni, Corbett's spokesman.
Paul Girven, managing director of The Innovation Group, a gambling consulting firm, believes that Internet gambling could, at the very least, offset declines in casino revenue as long as officials don't over-project.
Others, like Rep. Mario Scavello, are staunchly against online gaming, which is currently illegal but not punishable in the Keystone State. Scavello wants to fine and jail current offenders.
"Here again, online gambling is best described as the Wild West," Scavello says. "There's no one around to keep an eye on someone who doesn't know when to stop."
Online gaming sites in New Jersey have stingy geo-location barometers, but there are several sites still operating across the United States. Scavello has outlined a plan that would fine first violators up to $300 and land them in jail for 90 days. A second violation would be a misdemeanor, bringing with it a fine of $2,500 and up to a year in jail.
"I believe that if you hit people in their wallets, we can start to crack down on the lawbreakers," Scavello added.
The Coalition to Stop Internet Gambling immediately supported the proposal, highlighting that a Quinnipiac University poll found that 62 percent of Pennsylvania voters oppose the legalization of online gambling.
Chris Grove of OnlinePokerReport.com conducted his own poll, asking 500 individuals across Pennsylvania the following: "PA State Rep. Mario Scavello wants to make playing online poker a crime punishable by jail time. Do you support or oppose his position?"
A clear majority — 82.2 percent — said that they oppose. The rejection was consistent across age, gender, and income level.
If Gov. Corbett plans to lean heavily on gaming revenues to cement his budget, then online gaming may be more of a necessity than a compliment. The newly-minted tavern gambling laws have fell flat — according to casino.org, only six of the 16,000 eligible bars have applied to offer raffles, drawings, and other small games — and casino revenues dropped in 2013 for the first time ever.
The budget deadline is four months away, and the committee report is due in around two months, so Pennsylvania legislators have precious little time to decide whether or not they will enter the virtual market. Like California, this is one of the states PokerNews will be keeping tabs on in 2014, and for a complete overview of poker legislation in the United States, check out the first part of our series The 50-State iGaming Initiative.
Photo courtesy of SXC.
Get all the latest PokerNews updates on your social media outlets. Follow us on Twitter and find us on both Facebook and Google+!