London Poker Player Found Dead in Alleged Burglary Scheme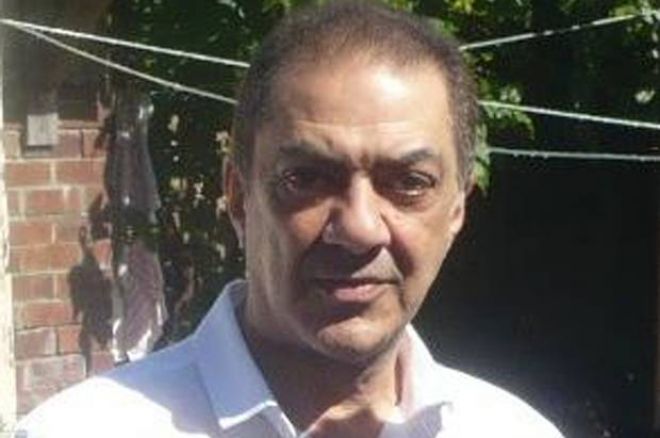 Tragedy occurred in London this week as professional gambler Mehmet Hassan was found dead in his home shortly after a winning session at the poker table. According to the London Evening Standard, friends of Hassan believe he was the victim of a pre-planned burglary.
Sources close to Hassan told the Standard that Hassan, 56, was last seen having dinner at the Nobu Restaurant in London on Sunday night. Hassan was reportedly with a woman he had recently met after winning £3,000 playing poker at the Palm Beach Casino Club, where he regularly played cash games.
Hassan's body was discovered in his flat on Monday night. His daughter called police after he was unresponsive in answering the door to his home.
There were no signs of forced entry, according to reports, but police are investigating whether anything is missing from Hassan's home. Friends of Hassan believe he kept at least £20,000 in cash in his flat.
No arrests have been made as of Thursday afternoon.
Hassan's death was a huge blow to the poker community in London. The poker staff at Genting Poker London paid tribute to Hassan on Tuesday after hearing of his death.
"He was a wonderful, warm man — the original loveable rogue — and he would gamble on anything," Ross Boatman, a British poker pro and one of the founders of The Hendon Mob, told the Standard. "He loved to gamble and, win or lose, it never affected him. He was always smiling, always upbeat."
Poker player and author Andrew "Giddy" Perendes was Hassan's best friend and was devastated after hearing the news. PokerNews reached out to Perendes on Thursday and received the following statement:
"Yesterday one of my boyhood friends Mehmet Hassan was found battered to death in his flat. Guys that knew Mehmet as well as I did would swear that with his brainpower, wit and salesman's patter he could have made a living doing anything he wanted, but what Mehmet really wanted was to live on his wits. He was a kind of Robin Hood character that especially liked taking from the rich bit. Damon Runyon would have loved him. Whether he was telling stories of his rather colorful life, playing backgammon or Kalooki with some poor bastard, or having a laugh with the lads in the poker game, he was pure box office. When Mehmet was in full flight, nobody went home. He was just the funniest guy in town. RIP my friend."
We'll have more on this story as it develops.
Get all the latest PokerNews updates on your social media outlets. Follow us on Twitter and find us both Facebook and Google+!
Photo c/o Metropolitan Police Service