WPT on FSN Borgata Poker Open Part I: Selbst Eyes Champions Cup, Where's Mickey & More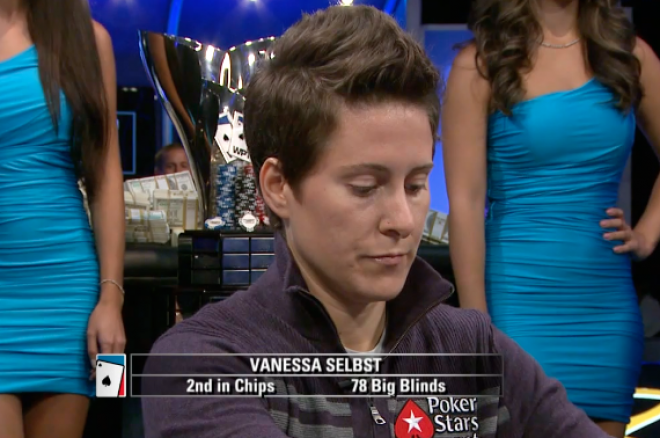 Season XII of the World Poker Tour continued on Fox Sports Network Sunday with the first of three episodes from the Borgata Poker Open, a $3,500 Main Event that attracted 1,189 entries to New Jersey back in September 2013. The $3,805,989 prize pool was distributed to the top 110 players, with $825,099 reserved for the eventual winner.
I watched the episode and thought I'd offer you my thoughts in my weekly WPT on FSN recap.
Woods in the House: When it comes to Hollywood actors, there are few I like more than James Woods, who happened to be playing the Borgata Poker Open. His performances in such films as Casino, Any Given Sunday, John Q, and White House Down are among my favorites.
That said, I haven't interviewed anyone as sporadic as Mr. Woods. I had the chance to chat with him at the 2012 World Series of Poker, and believe me when I say the man couldn't focus on a single thing. Imagine Gary Busey, but not quite so off the deep end.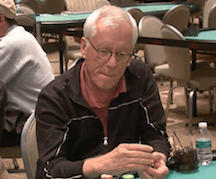 Anyway, Woods, 66, isn't just a poker player, he's apparently a real player, too. That's because he's been romantically linked to Kristen Bauguess, 20. Some people might frown upon that, but I pass no judgement. Let's just say he's a character both on and off the big screen (the felt too for that matter).
First Time for Everything: Mike Sexton has played a WPT event, and so has Vince Van Patten. So which WPT icon hasn't? That'd be founder Steven Lipscomb, though that changed at the Borgata Poker Open.
"I have never played in a World Poker Tour event that had a buy-in. The invitational I was very nice enough to invite myself," said Lipscomb. "It's really awesome. I hope I at least make it to Day 2."
Where's Mickey?: When it comes to tournament reporters, all pale in comparison to the great Mickey Doft, who does swell work for both the PokerNews and WPT live reporting teams. It never fails that Mickey makes on-air cameo in the background of a shot, so I decided it'd make for a fun game. Can you spot Mickey creeping in this screen grab?
Here's how things stacked up when they reached the Borgata Poker Open final table:
WPT Season XII Borgata Poker Open Final Table
| Seat | Player | Chips |
| --- | --- | --- |
| 1 | Eric Fields | 3,130,000 (31BB) |
| 2 | Anthony Zinno | 6,915,000 (69BB) |
| 3 | Vanessa Selbst | 7,890,000 (78BB) |
| 4 | David Randall | 4,135,000 (41BB) |
| 5 | Jeremy Kottler | 3,755,000 (37BB) |
| 6 | Cong Pham | 9,805,000 (98BB) |
The Final Table Fashion Report: Sexton has always said it's good for the games when players dress up for the TV final table. So did the Borgata Poker Open finalists take his advice? Here's my take on each of the players' wardrobes.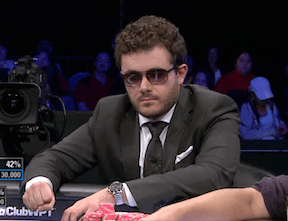 Anthony Zinno: This is what Sexton had in mind when he advocated for a dress code. Zinno donned a full-blown suit for the occasion, and it looked good. The tie, watch, pocket square — it all worked, and to top it off he put on some sunglasses. That's how it's done, folks. Grade: A+
Vanessa Selbst: I'm hesitant to judge her wardrobe. That's because very few players actually scare me, but Selbst is one. She's intimidating, cutthroat, and one hell of a poker player. Selbst isn't a high-heels type of girl, so her sweater getup is right on par with what she usually wears. Of course, there was the contracted PokerStars patch, and I must admit I liked the popped-up pointy collar. It gave her a sinister look. Grade: B
Cong Pham: An Abercrombie & Fitch shirt and hoodie complete with a baseball cap. On its own pretty bland, but the blue and white combo on the shirt and hoodie seemed to work. It stood out and is something I'd recognize if I came across it in a tournament room. Could have been better, though. Grade: C+
Eric Fields: A dark polo with a matching baseball cap. An uninspiring and forgettable outfit, much like this description. Grade: D
David Randall: I don't mind his blue button-up, but he needed to accessorize a bit. No watch, no patches, no nothing but a blue shirt. Some product in the hair couldn't have hurt, either. Grade: C
Jeremy Kottler: Here's another man who subscribes to Sexton's philosophy. Kottler donned a nice white button-up and a grey blazer for the occasion. He accessorized this with a nice pair of brown sunglasses, and it all added up to a debonair look fitting of a young Sammy Farha. Grade: A-
Player Introductions: Here's a look at the WPT Borgata Poker Open finalists in a little more details:
King Cong Smash: Jeremy Kottler opened for 200,000 on the button with the
and Cong Pham just called from the small blind with the
. Short-stacked Eric Fields, who was the youngest player at the table, then looked down at the
in the big blind and moved all in for 1.685 million.
Kottler made the call, and then Pham moved all in over the top. "Why are you such an animal, man?" Kottler asked.
"He's King Cong," someone else at the table said.
"Damn right he is," Kottler conceded before folding his hand. The
flop kept Fields firmly in the lead, but the
turn made things interesting by giving Pham a flush draw to go with his overs. Much to Fields' dismay, the
spiked on the river to send him home in sixth place for $168,610.
"It feels great. My friends and family have been great the whole way supporting me," Fields said in his post-elimination interview. "It's been a great ride. Unfortunately, I didn't get my way, but hopefully the next time it will."
Tune in Next Week: Part II of the Borgata Poker Open is set to air on Sunday, March 9 on FSN, so be sure to check your local listings. If by chance you miss it, check back next week for the latest recap of all the action here on PokerNews.
Who will be the next player to add his or her name to this prestigious list of champions?
Past Borgata Poker Open Champions
| Season | Player | Entrants | Earnings |
| --- | --- | --- | --- |
| 2 | Noli Francisco | 235 | $470,000 |
| 3 | Daniel Negreanu | 302 | $1,117,400 |
| 4 | Al Ardebili | 515 | $1,498,650 |
| 5 | Mark Newhouse | 545 | $1,519,020 |
| 6 | Roy Winston | 560 | $1,575,280 |
| 7 | Vivek Rajkumar | 516 | $1,424,500 |
| 8 | Olivier Busquet | 1,018 | $925,514 |
| 9 | Dwyte Pilgrim | 1,042 | $733,802 |
| 10 | Bobby Oboodi | 1,131 | $922,441 |
| 11 | Ben Hamnett | 1,181 | $818,847 |
*Pictures courtesy of World Poker Tour.
Get all the latest PokerNews updates on your social media outlets. Follow us on Twitter and find us both Facebook and Google+!