New Jersey Gaming Regulators Resolve Counterfeit Chip Debacle at Borgata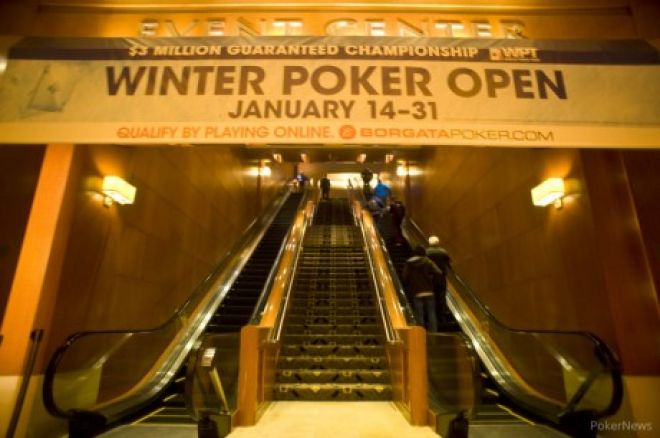 After months of investigation into the counterfeit chip scandal at the 2014 Borgata Winter Poker Open, New Jersey Division of Gaming Enforcement (DGE) Director David Rebuck released the final order on Monday which includes how the payouts will be disbursed to affected players.
According to the DGE order, Borgata will be responsible for distributing a total of $1,721,805 to eligible entrants who participated in the opening event of the series which was allegedly compromised by Christian Lusardi. That total includes the $1,433,145 in prize money, as well as the revenue Borgata collected from eligible entrants ($60 per entry for a total of $288,720)
Here's a breakdown of how the payouts will disbursed, according to a statement by Borgata:
2,143 entrants who may have been impacted by the counterfeit chips, but did not finish in the top 450, will receive a total of $560 each, which includes a refund of their $60 entry fee. The eligible entrants for the $560 reimbursement include:

All entrants who played Tuesday, Jan. 14 on Day 1a beginning at 10 a.m., with the exception of those entrants who played in the Event Center and busted out prior to 4:30 p.m (those entrants could not have come into contact with Lusardi)
All entrants who played Wednesday, Jan. 15 on Day 1b beginning at 10 a.m., with the exception of those entrants who played in the Signature Room and Poker Room on that day and were eliminated (those entrants could not have come into contact with Lusardi)
All entrants who played Thursday, Jan. 16 on Day 2
Entrants who re-entered any Day 1 after busting out may also be eligible for a refund of $560 per entry, depending on the above criteria.

The $50,893 in prize money that remains to be paid to players already eliminated will be disbursed as scheduled
The 27 players who were still active in the tournament will each be paid $19,323
For those unfamiliar with the case, here's the backstory:
The Borgata Winter Poker Open $2 Million Guarantee event was suspended, and ultimately cancelled on Jan. 18, 2014, after the staff discovered counterfeit chips being used in the tournament. An investigation revealed that Lusardi, who entered Day 2 of the event with the chip lead, introduced the fake chips into the tournament multiple times.
Police discovered 2.7 million in counterfeit chips from Borgata in a clogged sewer pipe at Harrah's Resort and Casino one week later, and an investigation revealed that Lusardi was staying in the room where the pipes were clogged. Lusardi was subsequently arrested by authorities and charged with rigging a publicly exhibited contest, criminal attempt, and theft by deception.
Lusardi was eliminated on Day 2 of the $2 Million Guarantee event, but he introduced more than 1 million in counterfeit chips, which compromised the integrity of the tournament. Players have since been waiting on gaming officials to settle the matter.
Nick Guagenti, who was second in chips when the tournament was cancelled, wrote the following on Twitter after the order was released:
Not surprised by this ruling from the DGE. Will b surprised if @BorgataAC doesn't step in like they claimed they would and compensate fairly

— Nick Guagenti (@quadfours_kin)
We will have more on this story as it develops. Get all the latest PokerNews updates on your social media outlets. Follow us on Twitter and find us on both Facebook and Google+!