BlogNews Weekly: Marcin Horecki's Thoughts on Playing Mixed Games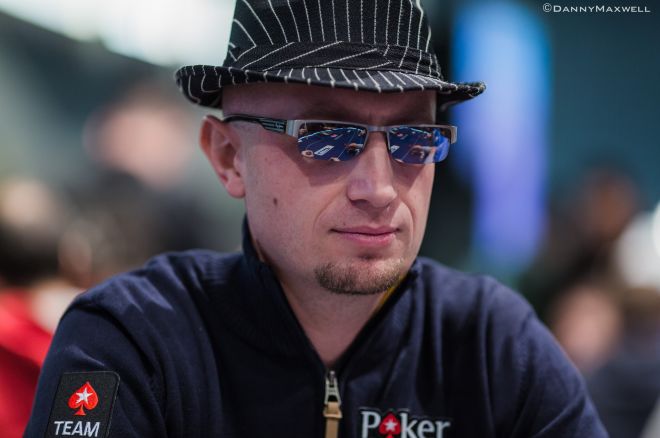 Each week, PokerNews brings you insight into the happenings at some of the major poker sites. Featuring the most popular blog posts, BlogNews Weekly is your one-stop shop for all your poker blog highlights.
In this week's BlogNews report, we bring you the highlights from PokerStars, Full Tilt Poker, and 888poker blogs from last week.
Looking for something new? How about mixed games?
If you are like most poker players, you started out playing Texas hold'em since that is what you saw mostly on TV and what your friends were playing. PokerStars Team Pro Marcin Horecki is no different and shares his insights on why you should consider learning mixed games.
Horecki points out that typically the playing level in mixed games is much lower than that of no-limit hold'em. This means if table selecting correctly, you just have to have some knowledge of the game to potentially become a winner. He also points out that tournaments for these games typically have smaller field sizes. While this also comes with smaller prize pools, the variance is reduced giving you a better chance at one of the top spots where the bigger money is.
While Horecki doesn't claim to be a mixed-game expert, he does believe he has a big edge against average players.
The difference between me and the best mixed game players is really big, but the average stud or Omaha Hi/Lo player is actually playing at a much lower level than the average hold'em player. So, despite good players having a big edge on me, I think I have a bigger edge over the average player in those other games than in hold'em.
Horecki may be on to something. He has finished in the top three twice in 8-Game EPT side events, and won a pot-limit Omaha side event last month in San Remo.
Head to the PokerStars blog to read more about Horecki's thoughts on mixed games.
Download PokerStars through PokerNews.
Don't forget to vote for Your favorite MTOPS Event
The Micro Turbo Online Poker Series (MTOPS) runs from May 25 to June 8 and features 75 tournaments in 15 days with a combined guaranteed $1,000,000 in prizes being awarded.
Buy-ins for these tournaments start at $0.55 or 100 fpps and features lots of different poker variants each with a multi-entry format. This series is a perfect opportunity to take Horecki's advice and start brushing up on all your mixed-game knowledge.
Event #53 has yet to be named, and you can help Full Tilt Poker out with deciding what game should be played. The Full Tilt Poker blog is conducting MyMTOPS poll where you can help influence what this game will be. Just click on this link to submit your vote and have your voice heard. You only have until May 21 to get your vote in, so hurry up and vote now.
We won't let the cat out of the bag and tell you who is in the lead, but you can see all the voting on here on the Full Tilt Poker blog if you are curious.
Download Full Tilt Poker through PokerNews.
Play with 888poker Ambassadors Xian Liu and Sofia Lövgren
888poker's blog is one I often visit to read about blogs from the everyday poker player's perspective. Sometimes things really hit home and other times give me something to laugh about. You never know when reading a blog you will find a hidden gem, and we found one for you on 888poker's blog.
888poker is hosting a private tournament where you can play with 888poker Ambassadors Xian Liu and Sofia Lövgren for a piece of at least $500.
The tournament only costs $0.88 which is something every player can afford. If you are lucky enough to have one of these female ambassadors on your table and knock them out, you will not only have a bit of pride but also see your 888poker bankroll grow by $100 for their bounty.
The tournament can be found in the restricted tab in the 888poker tournament lobby listed as My.888poker $500 Ambassador Bounty Challenge (ABC) on May 22 at 7:38pm GMT.
You will need to head to the 888poker blog to see more about the structure and to help yourself to the password for this fun event.
Download 888poker through PokerNews.
Get all the latest PokerNews updates on your social media outlets. Follow us on Twitter and like us on Facebook now!