Mental Coach Jared Tendler: "If You Can't Think, You Can't Control Tilt"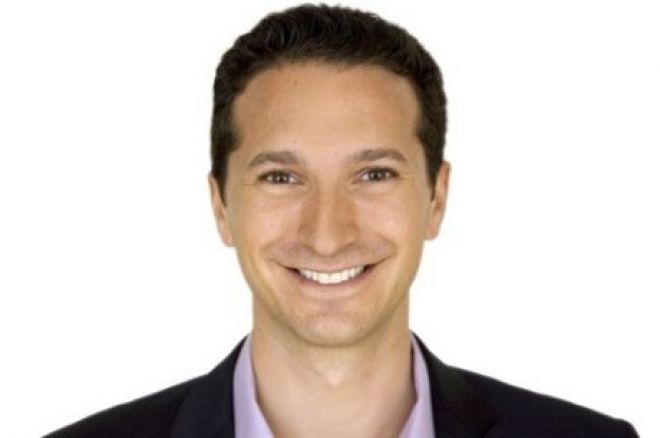 Jared Tendler is a mental game coach who has worked together with over 300 poker players and helped them achieve their full potential at the table.
Among the clients Tendler has worked with include Dusty "Leatherass" Schmidt, Niman "Samoleus" Kenkre and 2010 EPT Berlin main event champ Ben "NeverScaredB" Wilinofsky.
Tendler, who is a licensed mental health counselor with an MA in psychology, got himself an important role in the poker community after the international success of 'The Mental Game of Poker', a book that PokerStars Team Pro Lex Veldhuis once defined "the best poker book ever written."
Three years after the launch of his first poker book and one year after he came out with the sequel – The Mental Game of Poker 2 - Spain's PokerNews Antonio Martín caught up with Tendler to discover his interest in poker and get his thoughts on what players can do to reach their best performances and avoid the dangers of tilts.
How you did the first The Mental Game of Poker book come about? What motivated you to write that book?
I felt very strongly that I had something unique to say about the mental game and had gotten a lot of good feedback from the videos that I had done, the questions I had answered on forums, and the players that I had coached.
So writing a book seemed like the natural next step. It was an exciting thing to do, but what I didn't realize was how much work was actually involved.
I was very overconfident and though I could get it done myself - even though I'm not a writer - and get it done within three months ... It took two years!
Why did you decide to focus on the poker world?
Call it a stroke of good luck. I played poker since I was a kid and always loved the game, but I never considered coaching poker players on the mental game until I happened to meet Dusty "Leatherass" Schmidt on the golf course one day.
I was coaching golfers at that time, some on the PGA and LPGA tours, and Dusty knew the value of sport psychology from his time as a pro golfer.
He always wanted to work with a sport psychologist but never had the money. Now he did, and in 2007 he was trying to make Supernova Elite in 10 months but was struggling with huge tilt problems. He was destroying mice, and ripping his computer out of the wall.
So a few months after we met he called me for help. After working with him for six month, he had tremendous success and so he offered me an opportunity to make videos for Stoxpoker and the rest is history.
After your book came out, "the zone" became something many started to talk about and seek as if it was the Holy Grail. Can you explain us what it is in few simple words?
The zone is the peak of mental performance. It's the place where you're playing at your absolute best.
When in the zone a player is able to think deeper about the game, see details of the action they don't normally see (timing tells, or variations in bet sizing), their mind is consumed only with poker (no distractions), and time seems to either slow down or speed up.
It's an amazing place, but unfortunately very few players understand how to prepare themselves to reach this level of performance consistently.
What the most important skill a player needs to have in order to become successful?
The desire to be better and the willingness to do whatever they can to be better. Maybe that's two things, but they're both essential.
I read an interview with Phil Ivey a few years ago where he said that he makes mistakes like everyone else, the difference is that he's constantly thinking about ways that he can correct them and be even better.
I think a lot of players ignore their weaknesses, or their mistakes, especially when they're running well. You always have them. That's reality. The key is to always be working to improve mentally, tactically, or anything else that will make you better.
Tilts are usually a very serious problem for poker players, especially for those without too much experience. How do you work with them to let them overcome their tilts?
The key is to take tilt head on, and try to correct it in the moment that it starts. The problem for many players is that the wait to start to correct/battle their tilt problem until tilt has gotten too big to control.
When tilt becomes too intense, it shuts down your ability to think, if you can't think you cannot control tilt. Period. So you must begin correcting tilt when it's small and you have the ability to think through it.
Once you've recognized that small sign of tilt, take a few deep breaths to steady the mind and then inject logic. Injecting logic is a fancy way of saying "think" but it's a specific thing to think about that corrects the underlying cause of tilt. Using this logic helps to reduce tilt and correct it in the long term.
Which one do you think is the key to avoid tilting in poker?
Identify the cause of tilt and solve that problem. It is simple to say, but it is much harder to do that of course.
Get all the latest PokerNews updates on your social media outlets. Follow us on Twitter and find us on both Facebook and Google+!