Pennsylvania to Hold Online Gambling Hearing on Tuesday, June 3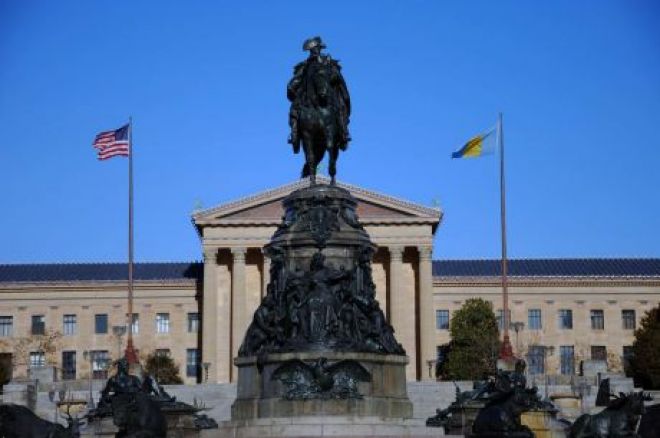 The Pennsylvania Senate Community, Economic and Recreational Development Committee (CERD) will hold a hearing Tuesday to discuss the recent gaming study that shined a spotlight on the benefits of legalizing online gambling in the state.
This hearing should be a key indicator of whether the state's gaming interests are ready to make a serious push for internet poker.
Following release of the study titled "The Current Condition and Future Viability of Casino Gaming in Pennsylvania" in early May, CERD chair Kim Ward told PokerNews that the results had swayed her in favor of legalizing online gambling and that it would be a big issue in the state moving forward.
The study indicated that authorizing online gaming could generate $307 million annually in revenue, with $129 million coming from poker, and be synergistic to land-based casinos.
Representatives of the Legislative Budget and Finance Committee that handled the study and Econsult Solutions, contracted to conduct it, will speak about the results at the hearing, which is scheduled to begin at 9:30 a.m. EST.
The most interesting panel will no doubt be the casino representatives offering their take on online gaming. Ward told PokerNews that she has only heard from one casino lobbying against the activity. That voice will be heard at the hearing with Andy Abboud, senior vice president at Las Vegas Sands, speaking for Sands Casino Resort Bethlehem. The panel will also include Michael Cohen representing Harrah's Philadelphia Casino and Racetrack, Bob Green for Parx Casino and Racing, and Bob Pickus for Valley Forge Casino Resort.
From the Pennsylvania Gaming Control Board, chairman William H. Ryan Jr. and executive director Kevin F. O'Toole will discuss the feasibility of regulatory issues addressed in the study.
Keith Whyte, executive director of the National Council on Problem Gambling, also will take the mic. He has spoken at many state and federal hearings in the past few years, focusing on the good that online gambling can do in protecting against problem gamblers.
John Pappas, executive director of the Poker Players Alliance, will submit written testimony.
According to the agenda, the purpose of the hearing is to consider the current state and potential for growth of the Pennsylvania casino gaming industry in an increasingly competitive atmosphere, with a particular regard for the potential impact of new revenue sources such as online gaming.
Stay tuned to PokerNews for details on Tuesday's hearing in Pennsylvania, and follow us on Twitter and find us on both Facebook and Google+!