Poker Jobs: Meet Hermance Blum, The "Queen of the WPT"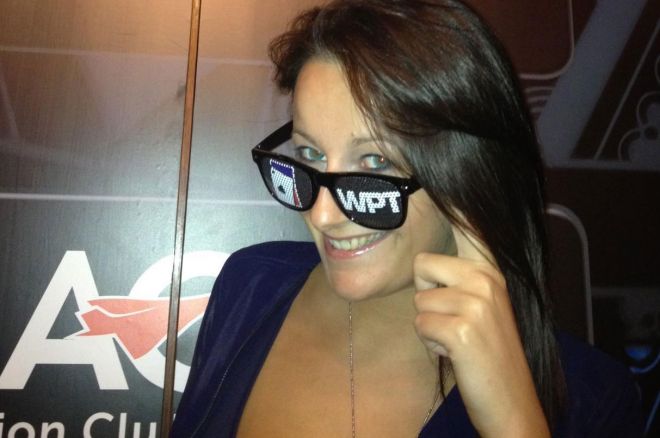 If you've ever wondered how a series of events as massive as the World Poker Tour keeps on ticking, then you need to meet the woman behind it, Hermance Blum.
"Whether you're a man or a woman, if you're passionate and talented you can achieve great things," she says at the start of the interview, when asked about women working in the poker industry. "We always need more women in a male-dominated environment, of course, but to be honest, it can work in our favor, too!"
"When I got into poker I was 25, and of course it was even more male-dominated then," Blum continues. "I was working in the IT industry, which was the same — very geeky too, so lots in common [with poker]! But it's more about your behavior and how you address people. People need to know that you're reliable, present and switched on."
Sound advice on any career path, but when Blum discovered poker her healthy appetite became insatiable. "I was listening in to every conversation, reading every magazine I could get my hands on. I just adapted and became a part of it. It was completely natural. Now I've been in that world for several years, so I'm a part of the landscape."
As Marketing and Operations Manager for the WPT, she sits enthroned high in the hierarchy of the bwin group. And sometimes even higher at the company's rooftop bar, which overlooks St. Paul's in London, the city she now calls home.
"There are days when we're in the office and days when, obviously, we're at events. And because we have so many across the year we get the opportunity to work on many different projects," says Blum. "We have to look after logistics, and make sure everything arrives on time. We have to plan things well in advance with our casino-partners and sponsors."
"That means looking after things like online promotions, PR, pre-event exposure and player outreach, but it always changes event to event. It's very different in France from the way it is done in Spain, and different again in Italy or Cyprus. I love that there's no real routine, and when we're on site it's completely different again."
And once Blum has jetted from her London office to the WPT's latest stop, what are these differences?
"It's all about caring for your casino partner and the sponsor. You make sure they're happy, everything is in place, pre-event coordination is organized and players are registering for the event. You have chip inventory, a dealer briefing, meetings with the tournament director, and then on top of that you have things like the Royal Flush Girls, managing all the social media content and producing video and articles for the blog. There isn't a real plan for all that: you just go with the flow. You have to be creative and jump on the opportunities as they happen, then create content out of it."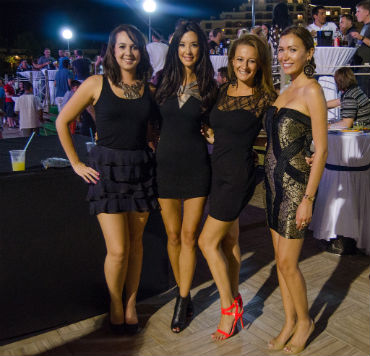 One can't help but get the impression from talking with Blum that you're speaking with a cross between Vanessa Rousso and Diana Vreeland — daring, creative, and a tour-de-force. How did she start?
"I was working in PR at an agency which was involved in IT, and one night at a party they said they'd just signed the world's biggest online poker site, and would I manage the account? I was like 'where do I sign!?' It was an instant call, it just felt so right. After working with them for several months an in-house PR role opened up at PokerStars, which I took.
I'd always had London and the WPT in sight, which is why I then took a job at partygaming. I could see my career path moving. I had a vision, let's say that."
A vision she achieved after the merging of bwin and partygaming, following which she landed her current role.
Talking with Blum, you have the strong sense of a woman thoroughly in love with what she's doing. Moreover, she is never afraid to look for an opportunity or break new ground.
She recounts proudly the day she helped create and break a Guinness World Record. Blum, it transpires, was the woman behind Betrand "ElkY" Grospellier's infamous "62 Sit-n-Gos in 60 Minutes" played on four screens at the 2009 European Poker Tour Grand Final.
"I had to phone Guinness, and they agreed to create a category just for that!" she laughs.
"Players like "ElkY," they are characters that strike you as something really different," adds Blum. "And in this industry you meet people from all sorts of backgrounds. In tennis, you need to be highly trained in order to compete at an international level, but in poker? You can come from anywhere. Whether you are a pro or an amateur, it brings people together. It's a real challenge of the mind."
But I'm curious as to whether she prefers to play the game, or to organize it?
"I probably prefer the organizational part. I love to play, but I find it so hard! I cashed last year in the World Series Of Poker Ladies Event, which I was really proud of. But I found it so stressful, it completely drains your energy. I bumped into Sam Trickett and was like 'Dude, how do you do this all day!?' It feels like a job interview; you give it your all, and you're always thinking about the next move. I probably don't play enough, but I always have so much fun when I do. I think I might give it another go this year."
Blum remains decidedly neutral when it comes to the subject of favorites, but in terms of travel, WPT Cyprus retains a special place in her heart. "It reminds me of my early years in poker" she reminisces.
"It's all inclusive, with a giant buffet inside the poker room which runs all night long. Cigarettes, alcohol, food — whatever you want. You literally put your wallet away once you get there. The party there is pure madness, just beyond imagination. Not a lot of people necessarily know about it, it's not really on the map yet. But I always look forward to that one. I would also love seeing the cash games in Kazakhstan. I've heard those are even crazier than the ones in Macau."
And for someone who wanted to enter the marketing side of poker, what would she advise?
"We worked as a team of two for a while!" she laughs. "It was just me and Neil Barratt, who was a fantastic mentor. It's important to read a lot, be familiar with what's going on. You need to accept that your lifestyle must be flexible, so be open minded about that. You need to constantly want to learn more and feed your imagination. Build relationships and a good network within the industry."
"In poker, like in any other job, you need to be switched on and understand. Lots of people think that, because it's poker, you can be quite laid back, but you have to be very organized and accept the deadline part of the job too. Particularly because you're quite often dealing with people who may not be organized at all! I won't name names," she says coyly. "But sometimes it feels like you're babysitting a little bit!"
"Feel involved," are Blum's final pearls of wisdom with regards to landing a job in poker. "Don't be detached. I work so hard, because I don't want my job to ever stop. In that regard, I would say I'm blessed."
Get all the latest PokerNews updates on your social media outlets. Follow us on Twitter and like us on Facebook now!