PokerNews Book Review: How to Be a Poker Player: Philosophy of Poker by Haseeb Qureshi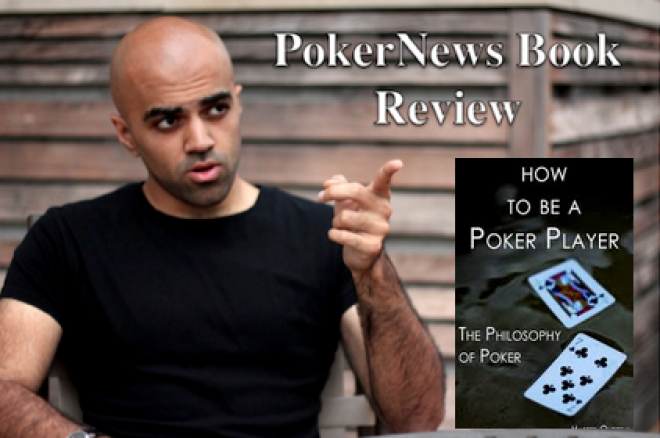 The last I had heard of Haseeb "Dog Is Head" Qureshi, he had left the poker world after being involved in the "Girah Scandal" involving the "Portuguese Prodigy" Jose Macedo. Before that, Qureshi was a respected online heads-up no-limit hold'em and pot-limit Omaha specialist, instructor for DeucesCracked and Cardrunners, and a one-time "Red Pro" for Full Tilt Poker.
When I heard he was coming out with a poker book, How to Be a Poker Player: The Philosophy of Poker, I was a bit skeptical, but upon doing some research I discovered that Qureshi seemed to be a changed man. He accepted responsibility for his role in the scandal, apologized, and made steps to change his life both on and off the felt — which includes giving away all the money he made playing the game to various charities.
Qureshi no longer plays poker, not seriously anyway, but he continues to write about the game and work with other players. I've always enjoyed Qureshi's blog posts, so I decided to give his book a try, and I'm glad I did.
How to Be a Poker Player: The Philosophy of Poker isn't quite a strategy book, nor is it dedicated to mindset techniques. Instead, it is focused on informing the reader on what it means to be a poker player. In this regard, it is unique. Sure, that means strategy and mindset are covered, but it's more than that — it's philosophical. By that I mean it forces you really think about the game on a more personal and spiritual level.
Here are just a few of the topics Qureshi addresses:
Holism and Reductionism
Centrality and Difficulty
The Elements of Strategic Perception
Tilt and Emotional Dynamics
The Fear Response
To get the most out of How to Be a Poker Player: The Philosophy of Poker, you need to really think about and absorb what's being said. Because of that it can be a tough read at times, but it's well worth it. It'll get you thinking about the game in a different way, and that in turn will improve your game — at least it did for me.
I had the chance to talk to Qureshi about his new book, and I decided to share the interview with you.
PokerNews: You quit poker over two years ago. How come? Did it have a lot to do with the "Portuguese Prodigy" scandal?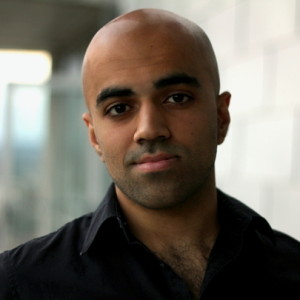 Qureshi: It certainly was prompted by the scandal and by Black Friday, but my decision to quit poker had been gestating for a long time. It was around 2009 that I had lost my love for the game. I think I had reached a point where I realized that poker wasn't really teaching me anything anymore, I wasn't growing as a person, and I didn't like what poker was turning me into. I wasn't happy. I continually struggled with the idea of quitting, but it wasn't until 2011 that I finally managed to walk away.
You've also stated in your blog that you will be giving away the vast majority of your savings, which is rumored to be around $500K. Why would you do such a thing?
I wanted to feel like I was making a clean start—closing that chapter of my life, if you will. I didn't want to feel like I was trapped in the shadow of what I accomplished as a poker player. I guess I wanted to prove to myself that I didn't need poker.
Also, perhaps, because I wanted to make myself struggle. I think struggle is what made me love poker; it's what made me love myself while I was playing it. So I choose struggle. I donated $75K to charity and the rest to my family, left myself with $10K. Now I'm starting from scratch. It hasn't been easy, but it feels right.
How come you've decided to release a poker book given that you stepped away from the game?
I was always a prolific teacher of poker. That was one thing I loved—being able to communicate ideas and help others. But when I walked away from the game, I realized that I had so much more to teach, but I'd never gotten the chance. The poker world is so obsessed with protecting information, there were always some ideas that I just kept to myself and my students. But after I quit, I vowed that I'd write a book—one that would encapsulate all of the most valuable lessons that poker taught me, in a way that any poker player could appreciate them. That book became How to Be a Poker Player: The Philosophy of Poker.
What do you hope readers take away from the book?
There are a lot of big, unique ideas in the book—ideas that no one else in the poker world has really articulated. If I had to boil the book down into a few primary ideas, they would be: don't trust your brain (and be aware how it tends to deceive you), build a system in your life that optimizes your poker playing, and treat your life as a poker player with respect—don't let poker sully your body, mind, or spirit.
The book is, fittingly, very philosophical. I love it, but as you know philosophy can be intimidating for some people. Did your write this book with a certain audience in mind?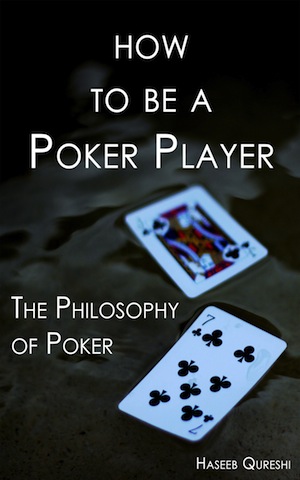 The book is definitely a challenging read. Not in that it's hard to read, but in that it challenges the reader to think actively and question their own assumptions about poker. My intention was to boil down the most valuable principles of poker that could equip someone to become a world-class player, but it's written in such a way that anyone can learn from it—amateurs, grinders, and high-stakes players alike.
What is your status these days and what are your future plans?
These days, I'm just living here in Austin, Texas. After quitting poker I wrapped up my degree, which I'd left behind. Now I spend most of my time working out, kickboxing, eating paleo, writing, and doing mental coaching. I've also gotten pretty decent at salsa dancing, and have gotten into improv comedy and rock-climbing. My life is pretty full now. It's pretty great.
My future plans are largely centered on mental coaching and writing for the next year or so.
So do you have plans for another book?
Yes, in fact I'm planning to write a book about my life—stories about all the crazy shit I've seen and experienced, and believe me, there's a lot. There's a lot about poker, like the Girah Scandal, the infamous running prop bet, or all the crazy ups and downs of being a professional poker player—but also just my life and experiences, which have been equally full and bizarre.
It's going to be a while before this next book is in working order, but I think it's going to be something big. I want to write it not just for poker players, but for anyone to be able to peer into our strange little world and get a glimpse of what it's like or, at least, what it was like for me. Keep an eye out for it.
You can get your copy of How to Be a Poker Player: The Philosophy of Poker in the PokerNews Book Section.
Get all the latest PokerNews updates on your social media outlets. Follow us on Twitter and find us on both Facebook and Google+!