The "urubu111" Challenge Update: Marcelo Freire Looks For a Buy Out. "I Just Want My Life Back"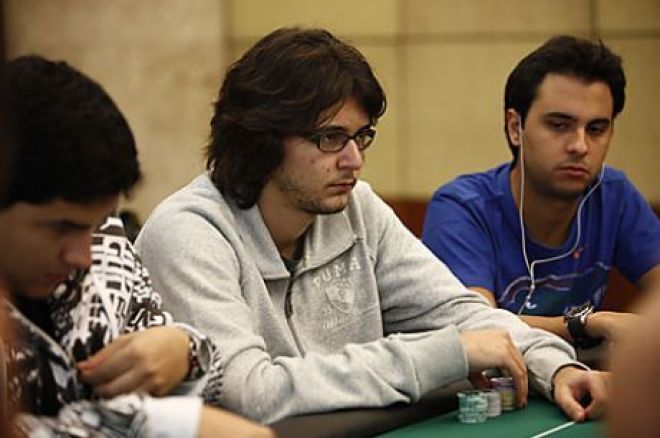 Nine days after the start of his pot-limit Omaha challenge, Brazil's Marcelo "urubu111" Freire updated the thread on the TwoPlusTwo Poker Forum to apparently look for a buy out from his prop bet. "I offer a 70% buy out," Freire said. "I spoke with some bettors over Skype, and they are thinking about it."
Right when someone claimed that Freire was dealing with a very bad tilt caused by the explosive combination of an insane number of hands to be played every day, and losses for over $16,000, the grinder confessed his cold feet about the whole bet.
"I just want to have my life back, and I don't want to wake up having to play 10,000 hands every day. I am surprised about how hard this stuff is," Freire wrote. "I thought it was easy money, [and] when people start betting big, I was like '[oh my god, these are] donations for me.'"
On April 29, Freire decided to get himself into an ambitious challenge that required him to play 500,000 pot-limit Omaha hands on PokerStars in 45 days, and turn it to profit. So far, Freire is ahead the number of hands he should have played in order to reach the 500,000 hands goal by the end of the bet, but he is failing to meet the profit requirement.
While enquiring about the possibility to agree on a buy out — which was also included in the bet's terms since the beginning — Freire explained how he had already played over 110,000 hands. At the same time, the player also posted the graph below that shows how he has played with losses for $17,715.12.
"After nine days and after thousands of hands, the last thing you want to do is to think about poker," he said showing how his enthusiasm and optimism for the bet started to fade away. "[At first] I called some friends and I have invited them to sell their cars to bet some $10,000 on me, as they would get their money doubled in 40 days for sure. Now I am glad they didn't trust me!"
Yet, only few hours after the buy out post was published, Freire changed his mind and decided to head back to the tables to restart playing the almost 400,000 hands left to reach his goal.
"I thought [it] would be better for me if you and others accepted my offer, instead of me having to play more for days," Freire wrote on the thread to explain his decision to keep the prop bet on."
"Yet, I obviously did not intend to give up," he concluded.
Stay tuned at PokerNews for more updates about the "urubu111" challenge.
Get all the latest PokerNews updates on your social media outlets. Follow us on Twitter and like us on Facebook now!