Greg Merson, Isaac Haxton and Others Discuss Selling Shares for Big One for One Drop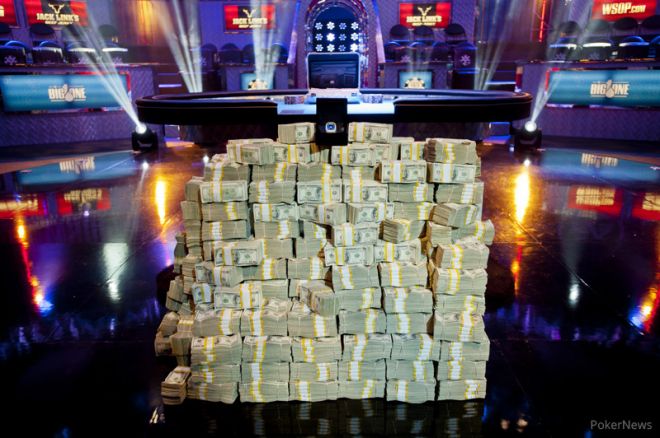 Imagine letting $1 million ride on the turn of the cards.
Think what it might be like buying into the World Series of Poker's $1 million Big One for One Drop set to take place June 29 to July 1, 2014.
Putting a million dollars of your own money up for a seat in a three-day Texas hold'em poker event where a literal fortune will be won and lost all based on a game where the structure dictates variance may play as large a role as your own skill.
Most people can't even fathom the idea. But what most of the public may not realize is that even the most successful poker players in the world can't either.
Cirque du Soleil billionaire Guy Laliberte, who helped organize the event and ensure his own water-accessibility charity One Drop is a major beneficiary, might be able to afford to drop $1 million on a single poker tournament.
And for many of the business tycoons the event attracts, the $1 million buy-in could be considered just a drop in the bucket.
But for the majority of professional poker players even considering taking a shot at this prestigious event, the idea of buying in to a single tournament with $1 million of their own money is absolutely ludicrous.
"If you're a professional poker player, risking more than a couple percent of your bankroll on a single tournament is bad money management, in my opinion," said Isaac Haxton, one of 41 players already confirmed to play in the event.
"I'm not worth anywhere near $100 million, so I'm not taking all of my own action in One Drop."
Haxton told PokerNews he hasn't made a final decision on how much of himself he'll be keeping, but is certainly correct in thinking he's not the only one selling action.
The last time this event was held in 2012, Antonio Esfandiari took down the title and $18.3 million first-place prize.
While it's been widely speculated he sold a lot of his action, Esfandiari has never publicly discussed the matter.
Daniel Negreanu went to the social media world last month to let people know he was selling 50 percent of his action in the tournament this year.
Although he's since claimed he may end up playing for a larger piece of himself, it isn't likely to be 100 percent.
Jason Mercier also sent out a Tweet earlier this month offering a minimum one percent stake in him for $10,500.
"I'm selling a big portion of myself being that it is a million dollar tournament," he said.
"I sell pieces in $100,000 events, so obviously I'm going to be selling a lot of action for a million dollar event.
I'll probably take a little bigger piece if I win something in the next week or so, maybe I'll parlay a win in the $50K (Poker Players' Championship) into a big piece of myself in the One Drop."
2012 WSOP Player of the Year and Main Event Champion Greg Merson said he started trying to attract investors back in April.
He's since sold out somewhere between 89 and 91 percent of himself and believes most of the professional players on the roster will be doing about the same.
"I think most pros are going to have five to 15 percent of themselves," Merson said. "Anything over 20 is on the high end for a pro.
Nowadays, with online poker sites kind of struggling and sponsorship dollars down, I just don't think there's going to be very many pros who are fully buying in or even taking half of themselves.
"Of course, there will be a few who do that, but most will be in that five-to-15-percent range."
From Haxton's point of view, that only makes sense, unless you're the kind of pro looking to gamble.
"If you're a professional, I think you probably need a bankroll of $25 million, at an absolute bare minimum, to even consider taking all of your own action in this tournament," he said.
"Even that seems far too aggressive to me. But, it's not like this tournament runs every day, so if you really wanted to take a big shot there are worse places to do it. And, obviously, if you are not a professional gambler the considerations are entirely different.
"Can you afford to be $1 million poorer tomorrow and not particularly regret it? Do you want to play One Drop? Go for it."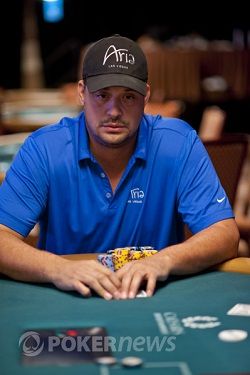 As a player who has built a reputation on being broke, but living like a millionaire, former Survivor contestant Jean-Robert Bellande is going for it.
He's on the list of confirmed players for the event, but told PokerNews he'll only be playing for some 20 percent of himself.
He also has approximately three percent of two other players who he declined to name.
Last week, Bellande went on Twitter revealing he'd asked venture capitalist and poker player Dan Bilzerian to buy a piece of him, only to be laughed at. But Bellande said he didn't do it because he needed the stake.
"I did ask Dan Bilzerian to take a five percent juice free piece of me, but that was not out of necessity," he said. "I simply want my friends to be a part of my greatest poker moment when I win this thing."
Noah Schwartz finds himself in a similar spot, having turned friends into investors for his seat in the One Drop and may even turn investor himself by the time the cards hit the air.
"For the most part, I just have a close knit group of friends, people that know me and like me," he said.
"They're really good friends of mine, so they support me. Because my percentage isn't 100 percent I typically don't swap, but I will take a little bit of action in some other players."
With all these pros taking pieces of one another, swapping percentages and selling action, there may be some concern that an amateur player who could otherwise afford the $1 million buy-in might be turned off.
Haxton says that's simply not the case, though.
"I've never understood the belief that there is anything wrong with selling action or that it should be off-putting to amateurs," he said.
"Many of the amateur players who would consider playing this event work in finance. Gambling other people's money is hardly a foreign concept to guys like Talal Shakerchi or David Einhorn."
Sounding like someone with a solid knowledge of finance himself, Schwartz agreed.
"A lot of the business guys understand that a lot of the guys that are playing don't have a million dollars to spare," he said.
"Even if you are very successful in poker there are so many variables that come into play in dealing with how much money you actually have.
"Even if you have $10 million, nobody is going to put up $1 million for one tournament. It's just not a smart thing to do. You need to leverage yourself against risk and exposure essentially."
Be sure to follow our live coverage of the Big One for One Drop beginning June 27 at the Rio All-Suite Hotel & Casino!