Five Thoughts: Finding the Next Poker Superstar, a Shot Clock for the WPT, and More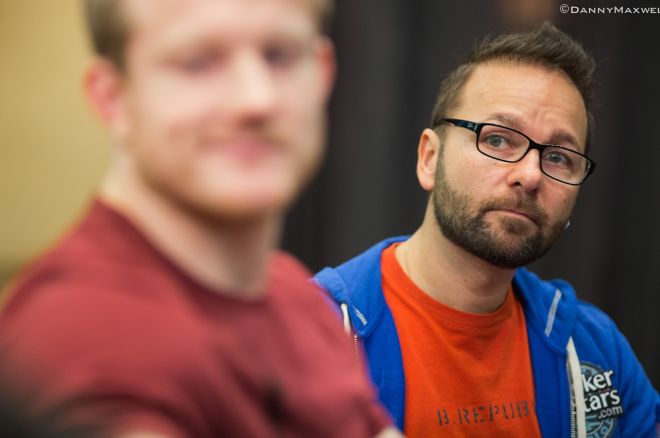 Winning isn't everything.
In order to be a poker superstar, you need to do more than win. Winning is paramount – no one wants to idolize a player that always busts before the money or gets stacked in cash games – but personality, charisma, and openness are also important characteristics.
Not including Doyle Brunson, who is a legend and universally loved, I believe Daniel Negreanu is the most popular player in the game. That doesn't make Kid Poker my favorite player (that's 2013 World Series of Poker bracelet winner Chad "Bird Shirt" Holloway), it's simply an opinion based upon countless observations I've made over the last five or six years.
During that time period, there were times that Phil Ivey, Phil Hellmuth, Tom Dwan, and maybe even Viktor Blom edged out Negreanu by a nose, but that's only when they were winning. If you're only relevant when you're winning, then your downswings will be doubly unpleasant. That is, if you care about your status in the poker world.
Nick Wright, a contributor for PokerNews, penned an excellent piece this week, asking if Jason Somerville can be the next Daniel Negreanu. Somerville and Negreanu have a lot in common; they are both extroverts, WSOP bracelet winners, and Somerville was both a horse for Negreanu and an instructor at Kid Poker's PokerVT training website.
Somerville tells Wright that Negreanu was his biggest poker influence, adding "He is so friendly, so outgoing, and you know that to have him as a role model for me I've always kind of wanted to be more like that – friendly and outgoing – just because it's more fun for everyone."
The Run It Up hero is certainly a contender in poker's game of thrones – he has the work ethic, the platform, and the instructor – but there are other prospects lurking that can assume the lead with a little bit of effort.
1. The Next Poker Superstar
We've already discussed Somerville briefly, so here are the other candidates:
Jason Mercier

Antonio Esfandiari

Phil Galfond

Greg Merson

Philipp Gruissem
Jason Mercier and Antonio Esfandiari: I'm lumping these two players together because they are both on the precipice of stardom. Unfortunately for this dynamic duo, there is only one throne.
Mercier has an edge on Esfandiari because he's nearly a decade younger and is a Team Pro for the most powerful online poker company in the world, PokerStars. Likewise, the further we move away from the first Big One for ONE DROP, and the more $1 million tournaments there are, the less special Esfandiari's big win becomes.
Mercier could learn a thing or two from Esfandiari's ability to market himself, however – he was a guest on The Howard Stern Show for Pete's sake.
Phil Galfond: Every time Galfond releases a blog, this is how the poker community responds: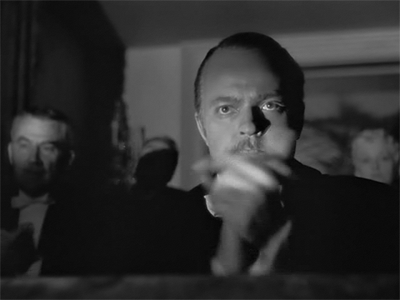 The New Yorker turned Canadian is thoughtful, well-spoken, self-aware, and regarded as one of the best minds in the game. Like Negreanu, he recently launched his own training site, Run It Once, and assembled a fantastic stable of coaches, including Ben Sulsky, Stephen Chidwick, and Jason Koon.
Galfond is a bracelet winner – he nearly won a second at the 2013 WSOP – and has over $1.8 million in career live tournament earnings.
So what holds Galfond back? Public recognition. Casual poker fans will not be able to distinguish him from other players, while they can still pick Phil Laak out of any lineup. Galfond details his love for the game in his blog "Speaking for the New School" and takes his role as an ambassador very seriously, so I think he is a legitimate contender for the throne.
He's just one big sponsorship deal away.
Greg Merson: Merson is very skilled, has a great story, and won the WSOP Main Event.
Talk about a perfect storm.
He also stands side-by-side with Ivey, whose brand can project Merson further into the limelight. Merson doesn't seem fully committed to being a Negreanu-like pro because it's a ton of work and not as financially beneficial as it was before Black Friday, but he said on the PokerNews Podcast that he is going to start to play more tournaments, particularly at the WSOP.
Since his appearance, he's played in the Borgata Winter Poker Open and the LA Poker Classic.
Philipp Gruissem: Gruissem is the player that interests me the most. As a European, he's more likely to receive a major sponsorship than his peers on this list. As a member of Team Germany, he incites intrigue. And on the felt, he crushes souls.
Gruissem has over $8 million in career live tournament earnings. He earned more than $4.6 million of that sum during the 2013, winning back-to-back WPT Alpha8 events.
The biggest hurdle for Gruissem, and the rest of his German cohorts, is distaste for media attention. Gruissem is the most likely candidate to cross the picket line, if you will, and recently gave a few interviews including one on the PokerNews Podcast.
If Gruissem wants to be a star, which would benefit his philanthropic plans along with his own wallet, then he can be. He just needs to expose his hilarious personality — that everybody on tour loves — to the viewing public.
Who do you think is the next poker superstar? Let us know in the comments below.
2. WPT Flirts With a Shot Clock
At the LAPC, the World Poker Tour polled players about a potential shot clock for Season XIII, and according to Mike Sexton, 80 percent of respondents were in favor of some kind of time constraint.
Sexton released a blog on Wednesday titled "The Shot Clock is on the Way," leading me to believe that the WPT plans to implement starting in August.
The proposed parameters include a 30-second time limit for each street and "time buttons" that would add an additional 60 seconds to the clock. Players were also asked whether or not the shot clock should come into play in the money, at the final three tables, or at the final table only. The results of these questions are unknown.
WPT President Adam Pliska was very happy with the participation from the players, adding, "I anticipate we will be looking for more player feedback like this on other tournament initiatives we will be considering throughout the season."
Of the 240 readers that voted on the PokerNews article, 76 percent of them also are in favor of a shot clock. While these voters are not all direct customers, buying into tournaments and subsequently paying rake, they certainly consume the WPT product via our articles, live reporting, and television.
The shot clock is the next frontier in televised poker. With a time constraint in play, the game will move along, the players will feel a little more pressure, and viewers will have a new dynamic to keep them excited. Just imagine the anxiety you will feel when a player is faced with an all-in bluff on the river and the clock is ticking down.
5…CALL!!!...4…JUST CALL ALREADY!!!...3…COME ONNNNN!!!!!
I also think the shot clock will make players happy in the moment, disallowing tankers to Doc Sands the day away.
My only fear is that the added pressure will intimidate casual players, but 30 seconds is a long time. They should be able to adjust, and hopefully they will also enjoy the benefits of the shot clock.
I'm excited to see the shot clock come into play on a large scale, and WPT events will become even more intriguing in Season XIII.
3. NBC Heads-Up Will Not Take Place in 2014
Two former participants in the NBC National Heads-Up Poker Championship told PokerNews last week that the plans for the event to be held in 2014 fell through, and Mori Eskandani later confirmed the news.
The head of Poker PROductions told PokerNews that, "I have good reason to believe that the future of the series will be bright."
NBC Heads-Up was once a key player in the televised poker landscape in the United States, but like High Stakes Poker and Poker After Dark, it has been negatively affected by Black Friday. Since 2011, the event has only run once.
In fact, the only regularly televised programs that haven't been affected are the WSOP and the WPT.
Eskandani's remarks are positive, and it sounds like there will be a tournament in 2015, so Donnie Peters, Kristy Arnett, and I decided to make a few predictions on this week's podcast. We each offered two players that will be snubbed and two players that will be surprises:
Host
Snubs
Surprises
Donnie

Vanessa Rousso

and

Mike McDonald

Bill Perkins and Lynn Gilmartin/Kristy Arnett
Kristy

Dan Smith

and

Bertrand "ElkY" Grospellier

Kristy and Lily Kiletto
Rich

Greg Raymer

and Tom Dwan

Shannon Shorr

and

Howard Lederer
I hope that Eskandani's projection comes true, and that we see NBC Heads-Up for many years to come. Who do you guys want to see in a future tournament? Who do you think could be snubbed? Let us know.
4. NETELLER Returns to the U.S.
On Monday, Optimal Payments Plc., the parent company of NETELLER, announced that it is re-launching the company in the United States, nearly seven years after it left the country. Like partypoker, NETELLER exited the U.S. market after the Unlawful Internet Gambling Enforcement Act of 2006, paying a hefty fine to the U.S. Department of Justice.
NETELLER returned $94 million to hundreds of thousands of U.S. customers.
Optimal already processes payments for online gaming in both Nevada and New Jersey, and now it will be to assist users that are unable to deposit because of issues with their banks.
According to Ty Stewart, Executive Director of the WSOP, NETELLER is already linked up with WSOP.com in New Jersey:
Neteller already live for @WSOPcom in New Jersey! A real viable option if credit card issuing bank declines. Bring the Action!

— Ty Stewart (@wsopSUITd)
This is a big step for online gaming in the U.S., because banks tend to proceed with caution without federal regulation. Unlike state-authorized marijuana stores in Colorado and Washington that are operating with cash-only policies because banks are afraid of federal prosecution, online gaming sites depend on electronic money transfers. With a third-party vendor like NETELLER, which is now sponsored by a "U.S. financial institution," customers and operators don't have to work directly with the weary banks.
NETELLER's return won't make major headlines like the pact between Delaware and Nevada, but the impact of the money transmitting company will be very significant.
5. Eighth Anniversary of the Sunday Million
Another day, another milestone for the Red Spade.
To celebrate the eighth anniversary of the Sunday Million, PokerStars slapped the weekend major with an $8 million guarantee and a first-place prize of at least $1 million. The guarantee was eclipsed 40 minutes into late registration, and when the virtual cages closed the field reached 46,586 players, generating a total prize pool of $9,317,200.
The winner and the runner-up were both German (yawn), with "DrUPSWING" taking the top prize of $1,038,540 after a heads-up deal. Fabio "hdjgkfkgsdl" Sperling took second for $877,090.
I shouldn't be this amazed that PokerStars can top an $8 million guarantee by over $1 million – they crush every hurdle they construct – but it's incredible that they can sustain this level of success without the American market and without participation from all of Western Europe. Poker is far from dead, and if the global player pool is ever reunited, then the results are going to be spectacular.
To dream, the impossible dream.
I usually take this space to quip about not having PokerStars in the U.S., but I am one of the lucky individuals with a relocated account. If I wanted to, I could've hopped in my car and drove across the border to Canada to play, but I was busy with previously booked, more important engagements. If you are an American who hasn't played a single hand on PokerStars or Full Tilt since April 15, 2011, then go ahead. Fire away. Go crazy.
Congrats to the two Germans, and, of course, PokerStars. They continue to shoot for the moon only to land in another galaxy.
Get all the latest PokerNews updates on your social media outlets. Follow us on Twitter and find us on both Facebook and Google+!