Is Pennsylvania Ready to Move Forward with Internet Gambling?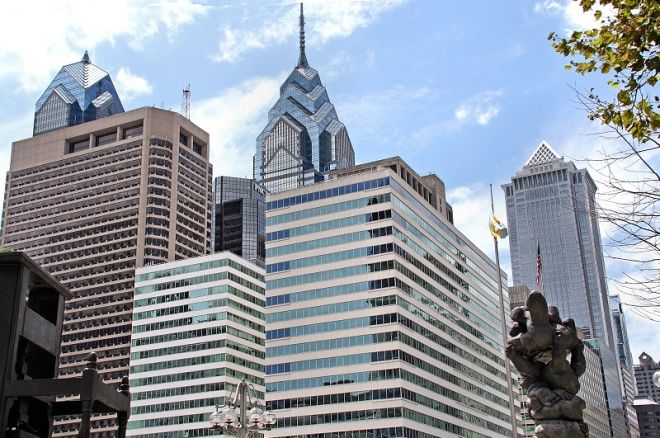 A Pennsylvania hearing Tuesday on the state's recent iGaming study indicated that most casino interests in the state are at least tentatively in favor of moving forward with some form of online gambling.
The first step toward regulation is for a state and its gaming entities to decide it wants online poker, and Pennsylvania appears nearly ready to take that step.
Out of the 10 casino representatives who spoke at the hearing, only usual suspect Andy Abboud from Las Vegas Sands was dead set against any internet gaming. Pennsylvania has 12 casino properties that make it the second-largest casino market in the U.S.
Sen. Kim Ward, who chairs the Senate Community, Economic and Recreational Development Committee that ordered the study and held the hearing, told PokerNews last month that the study had her intrigued about moving forward with online gaming. The hearing can be heard and written testimony from witnesses read here.
What's left among the big details is for the state's industry to decide whether it wants to pursue full internet gaming or only online poker. There has been a full gambling bill in the house introduced by Rep. Tina Davis since the beginning of the year, but there still isn't one in the senate.
Michael Cohen of Caesars, representing Harrah's Philadelphia Casino and Racetrack, notably mentioned only online poker in his testimony, and Caesars is thought to be behind the online poker-only bills that Sen. Edwin Erickson and Rep. Nicholas Miccarelli have announced they will introduce in the coming weeks.
The Pennsylvania iGaming study released early in May projected that full iGaming could generate $184 million for the state in the first year and grow to $307 million in subsequent years, while online poker would make up $77 million of that revenue in the first year and $129 million once the market is established.
Bob Pickus of Valley Forge Casino Resort is gung-ho about legalizing full online gaming, exalting the economic impact iGaming would bring to the state and urging the legislature to move quickly because early entries into the market will have an advantage in attracting gaming companies and making state compacts.
He said he thought the projections of the study were reasonable, and noted that the timing of Pennsylvania's introduction of land-based gaming was ideal, coming before the surge in expansion of gaming in the Mid-Atlantic, Northeast and Midwest.
"Pennsylvania is now presented with a second opportunity to be at the forefront of gaming by taking a leadership role with the expansion of online gaming," Pickus said.
Bob Green of Parx Casino and Racing wasn't so sure, saying that the poker room at his casino had seen a decrease in business since neighboring New Jersey went live with online gaming. He urged a cautious and slow approach to online gaming in Pennsylvania moving forward.
Cohen said that Caesars' experience with legal online gaming in other states indicates that online gaming offers a different customer base than those who usually play at the casinos rather than cannibalizing the old one, citing a stat that 91 percent of New Jersey online gaming players are new members of the Caesars rewards program. Customers who weren't new increased land-based play by 11 percent. He also noted that retail experience in other industries shows that online sales drive overall sales.
"The Internet is a new distribution channel, tapping a new customer," Cohen said.
Abboud alleged that it's nearly impossible to prevent minors from gambling online and pointed out that internet gambling revenue has disappointed in the states where it is currently regulated.
"It is clear that internet gambling threatens Pennsylvania jobs, but it also threatens families and the state budget," he said.
Cohen countered with evidence from Caesars sites in New Jersey and Nevada showing that operational controls are working.
Pennsylvania Gaming Control Board Chair William H. Ryan Jr. suggested operation of online gaming be limited to existing licensees and asked for one year to implement regulations if a bill is passed by the legislature. New Jersey took nine months to put together its regulations and get online gaming ready for business last year.
Lead image courtesy of freeimages.com.
Get all the latest PokerNews updates on your social media outlets. Follow us on Twitter and find us on both Facebook and Google+!