$100,000 Jackpot Hit On Full Tilt Poker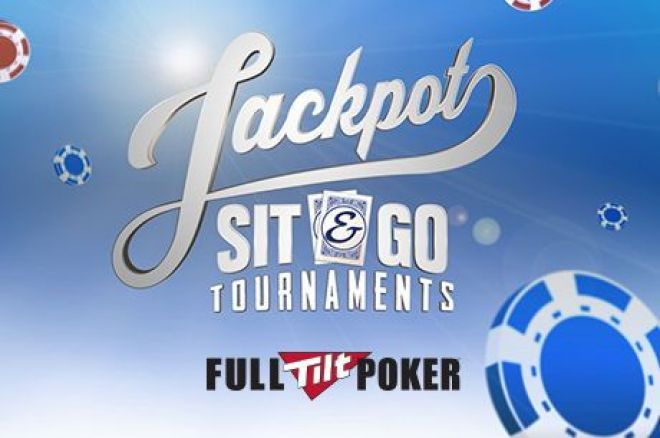 After Full Tilt Poker introduced the $50 Jackpot Sit-and-Gos, it did not take long for three players to find themselves with the lucky chance to split the maximum $100,000 top prize.
Since the new Jackpot Sit-and-Gos were just introduced on June 24, the games have proved to be very popular, and they have quickly convinced Full Tilt to add a $50 buy-in level in addition to the $1, $5, and $10 games already in play.
If you are unfamiliar about how these games work, they are three-max hyper-turbo sit-and-gos where the prize pool is determined randomly. Most of the games have just a multiplier of two times the buy-in, however, players are entering in hopes to hit the maximum prize of 2,000 times the buy-in.
It took less than one week for the jackpot to be hit in the $50 buy-in level, as after their introduction on August 1, we only had to wait until August 6 to see three players split the maximum $100,000 jackpot.
Most of the time these fast-paced tournaments are winner-takes-all, however, when the maximum prize pool is hit on any buy-in level, all three players are guaranteed some money. At the $50 level, the payouts if a chop does not occur is $75,000 for first place, $15,000 for second place, and $10,000 for third place.
The game where the jackpot was hit did not have a chop when the game first started, and so Austria's "gismoR1" was eliminated in third place for a $10,000 payday.
After "gismoR1" was eliminated, the remaining two players, "FdotFloss" and "SirSion", both from Australia, split the remaining $90,000 in the prize pool for a healthy $45,000 payday each.
Will You Be the Next Player To Strike It Rich?
If you want to check out these new games and give yourself a chance to be the next player to strike it rich, make sure you head to Full Tilt and click on the new "Jackpot" tab available in the client.
The $100,000 pot won on August 6 is also not the only remarkable one awarded at the Jackpot Sit-and-Go tables, as already in June "VSA24," a 23-year-old student from Moscow, managed to turn a $10 buy-in into $15,000.
"When the violet-colored table appeared on the screen, I was speechless," he said in an interview with PokerNews. "In the beginning, I thought that it wouldn't even matter what place I would finish at, as the second place was going to get $3,000 and third $2,000."
If you don't have an account at Full Tilt yet, we will tell you how you can get into the action for free. If you sign up to Full Tilt through PokerNews, you will have the chance at $25 in cash and tickets for free. This way, you will be able to use some of this cash to discover the Full Tilt Jackpot Sit-and-Gos an give yourself a chance to win big with the room's new lottery-style sit-and-gos.
Click here to head to our free $25 landing page to read more about the PokerNews-exclusive promotion.
Get all the latest PokerNews updates on your social media outlets. Follow us on Twitter and find us on both Facebook and Google+!