Atlantic City Woes Continue: Revel Set to Close, Christie Vetoes Sports Betting & More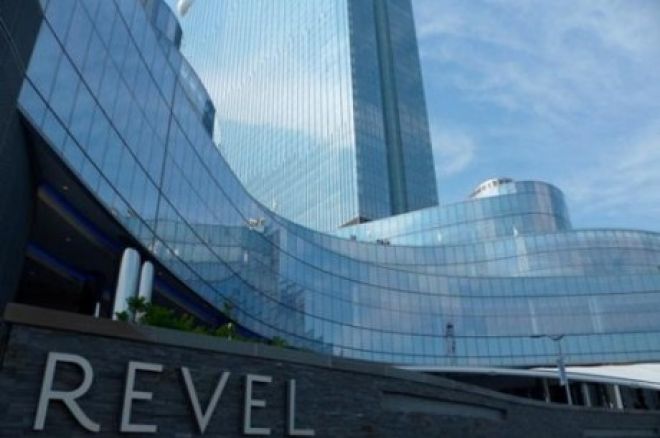 The Atlantic City casino industry continues to writhe as another property, this time the Revel Casino Hotel, is set to close its doors. According to the Press of Atlantic City, the Revel, which opened in April 2012 at a cost of $2.6 billion, will close no later than September 10 if a buyer cannot be found. If it closes, approximately 3,100 employees would be out of a job.
"While we continue to hope for a sale of Revel, in some form, through the pending bankruptcy process, Revel cannot avoid an orderly wind down of the business at this time," Revel said in a statement. The mega-resort property sits on the north end of the legendary Atlantic City Boardwalk next to Showboat Casino, which is set to close at the end of this month.
"We are disappointed in the decision that the board of Revel has made as there appeared to be several bidders for the property," said Mayor Don Guardian. "While I am not privy to the current facts that lead to this decision, I do know this process is a complex one compounded by an extremely short time frame and cash flow challenges … This might be Revel's last chapter, but not the last one for this building. My administration remains committed to the workers, the businesses, and the visitors who are impacted by today's news."
The bidders Guardian referred to may have been Caesars Entertainment Corp. and Hard Rock International, both of which have expressed interest in the property. Back in June, Revel filed for bankruptcy citing financial failure. At that time, it was reported that the Revel had lost $75 million on the year and was bleeding $2 million per week.
For more information on the Revel closing, visit the Press of Atlantic City.
Check out Mac VerStandig's Op-Ed on the bankruptcies of the Revel and Showboat and what impact they'll have on the future of Atlantic City. Simply click here.
Trump Sues Two Casinos Baring His Name
Another Atlantic City property set to close is Trump Plaza, which is expected to shut down in mid-September and put nearly 1,000 employees out of work. On top of that, the Baltimore Sun is reporting that Donald Trump is suing Trump Entertainment Properties to have his name removed from the Trump Plaza and Trump Taj Mahal properties.
Despite the name, Trump owns neither the casinos nor the corporation that runs them, though he does maintain a 10-percent stake in Trump Entertainment Properties. According to the lawsuit filed in New Jersey Superior Court, Trump wants his name taken off the casinos because they have fallen into "an utter state of disrepair" and "has failed to meet industry standards across a wide range of categories, ranging from food and beverage services to overall cleanliness of the property."
"I want [the Trump name] off both of them," Trump said in an interview with Associated Press. "I've been away from Atlantic City for many years. People think we operate [the company], and we don't. It's not us. It's not me."
For more on Trump, check out baltimoresun.com.
Gov. Christie Puts the Kibosh on Atlantic City Sports Betting
Finally, in more New Jersey news, Governor Chris Christie vetoed Bill S2250, which would have allowed the state to offer sports betting. The bill, which easily passed the Senate and Assembly, would have allowed private companies to provide sports betting options in Atlantic City's casinos and racetracks.
According to NJ.com, Senator Raymond Lesniak stated that Christi's veto "stuck a dagger in the heart of Atlantic City and our ailing horse-racing industry." He went on to add: "He's giving up and that's sad, because he's giving up a great opportunity for New Jersey to have the benefits from sports betting that Las Vegas has, and that are currently enjoyed by organized crime."
Christie doesn't see it the same way; in fact, he stated that he was still in favor of sports betting, which advocates believe will help turn the tide of financial woes in Atlantic City.
"While I do not agree with the Circuit Court's decision, I do believe that the rule of law is sacrosanct, binding on all Americans," Christie wrote explaining his decision. "That duty adheres with special solemnity to those elected officials privileged to swear and oath to uphold the laws in our nation."
NJ.com also reports that Christie did sign Bill S185 into law, which allows iGaming equipment in Atlantic City casinos to be utilized outside of the casino itself in facilities that are "secure, inaccessible to the public, and specifically designed to house that equipment."
For more on this story, head on over to NJ.com.
*Lead photo courtesy of achotelexperts.com.
Get all the latest PokerNews updates on your social media outlets. Follow us on Twitter and find us on both Facebook and Google+!