Inside Gaming: Revel Casino in Trouble, Macau Growth Slows, and Portugal's Prospects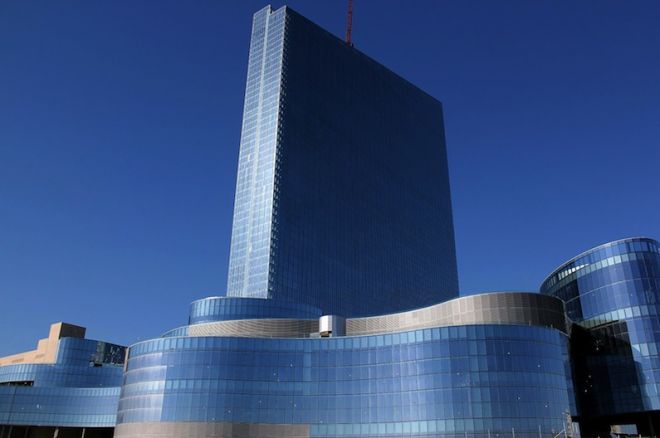 In this edition of Inside Gaming, an Atlantic City hotel casino goes to bankruptcy court, Bally's buys a social casino company, Macau endures a sluggish spring, and online gaming may be coming to Portugal sooner than later.
The Revel Unraveling, in Bankruptcy Court
Earlier today a lawyer representing the Atlantic City Revel Casino Hotel in a New Jersey bankruptcy court described in dire terms the failing casino's need for immediate funding in order continue operating.
Opening amid much fanfare just two years ago, the Revel's financial failure has been precipitous over recent months. Wayne Parry of the Associated Press reports how John Cunningham, lawyer for Revel, detailed in court the extent of the casino's losses, totaling $75 million for the year and continuing at a pace of $2 million per week.
Cunningham characterized the casino as "a melting ice cube" that is not only not profitable, but is operating with more than $400 million in total debt.
Judge Gloria Burns granted temporary approval to a funding plan for Revel while a immediate sale is pursued, with bids being invited in August. If a buyer is not found, the Revel could close as early as August 18.
"Revel's announcement is a blow to Gov. Chris Christie's five-year plan to resuscitate New Jersey's gambling industry," writes Charles V. Bagli describing the situation in the New York Times. The 57-story hotel — the city's tallest — "was supposed to symbolize a new approach to gambling, with an emphasis on luxury, with windows that, unlike other casinos, faced the ocean. The casino itself was on the third floor."
"It was supposed to be like City Center in Las Vegas," explains Gaming Industry Weekly Report's Alan Woinski (as quoted by Bagli). "But this is a day-tripper market," continues Woinski. "It's empty during the week."
For more on the context head over to The New York Times, and for more on today's bankruptcy court hearing see ABC News.
Bally Acquires Dragonplay
Bally Technologies has agreed to acquire Dragonplay, the Israel-based online social casino company currently rated among the top-grossing game developers in social casinos, according to Casino Journal. The deal should be finalized by July, pending closing conditions.
Established in 2010, Dragonplay's social casinos today attract more than 700,000 users daily across all platforms, with their poker-based Live Hold'em Pro game ranked number one in the card game category.
A statement from Bally CEO Richard Haddrill refers to Dragonplay's successful recent track record as reason for optimism regarding the new acquisition.
"With over three years of topping various performance charts on Google Play, Dragonplay has successfully and consistently demonstrated its ability to acquire, monetize and retain social gamers by creating compelling games with staying power in the social casino space" said Haddrill, who also particularly noted the company's ability to incorporate smartphones and tablets to take advantage of a fast-growing segment of social casino gaming.
The price tag for Dragonplay was $100 million, with $51 million delivered up front and the rest to be provided for additional consideration and the payment of Dragonplay employees over the next 18 months contingent on the Dragonplay's games continuing to perform well moving forward.
For more on Bally's plans for its new social casino acquisition, head over to Casino Journal.
Stocks Reflect Macau Slowdown
Recent days have seen industry analysts contemplating the decrease in share prices of companies with properties in Macau, a trend that has come on the heels of a recent slowdown in growth for Macau casinos.
As Ray Poirier reports in Gaming Today, a long period of steady growth in Macau suddenly slowed in May when gaming revenues increased by 9.3%, well shy of the anticipated 15%. The downturn in share prices soon followed with Wynn Resorts Ltd., Las Vegas Sands Corp., MGM Resorts International, and Melco Crown Entertainment all slipping.
Poirier notes how the slump has surprised many, although various reasons have been explored, including some analysts' having anticipated a slowdown to coincide with the start of the World Cup.
Recent crackdowns by the Chinese government aimed at curtailing money laundering and other forms of fraud are thought also to have been a factor. The recently held "Dragon Boat Festival" (May 31-June 2) has also been thought to have provided a distraction for casino patrons.
One consequence of the sluggish spring has been a revision to projections for the remainder of the year. "Following Monday's revelations," writes Poirer, "Deutsche Bank analysts lowered their 2014 gross gaming revenue forecast from 15% to 12%, and downgraded the ratings on Wynn Macau and SJM Holdings... to 'hold' from 'buy.'"
For more, head over to Gaming Today.
Dealing Portugal into the Online Poker Game
Finally, as Giovanni Angioni reported here yesterday a breakthrough for the future of online gaming in Portugal occurred on Thursday when the Portuguese government approved a new bill to regulate online poker, casino games, and sports betting. The bill — now requiring only the national assembly's approval to be finalized — paves the way for games to go online in the European country by the end of the calendar year.
While it is unknown how much revenue online gaming will ultimately provide the country, the news of its imminent launch comes following a first quarter slump in economic growth. Facing bankruptcy in 2011, Portugal obtained a bailout loan from three different international funding sources in order to help improve its financial situation, with growth subsequently occurring though having been slowed of late thanks to reduced investment and exports.
As is the case in Spain, France, and Italy, the Portuguese bill will necessitate the appointing of an authoritative body to review applications and provide licenses to entities wishing to become part of the new online gaming industry. Such a body will also audit licensed companies going forward to ensure they are operating according to the new regulations.
In other words, the bill does not propose a monopolistic system once thought to be a possibility in Portugal, but rather will allow for independent operators to be licensed and participate in the new market.
Learn more about the bill and its potential consequences in "Portugal Legalizes Online Poker."
Photo of Revel Hotel Casino via Wikimedia Commons.
Get all the latest PokerNews updates on your social media outlets. Follow us on Twitter and find us on both Facebook and Google+!