Inside Gaming: Japan's Olympic Window Closing; New York Sets the Price for Casinos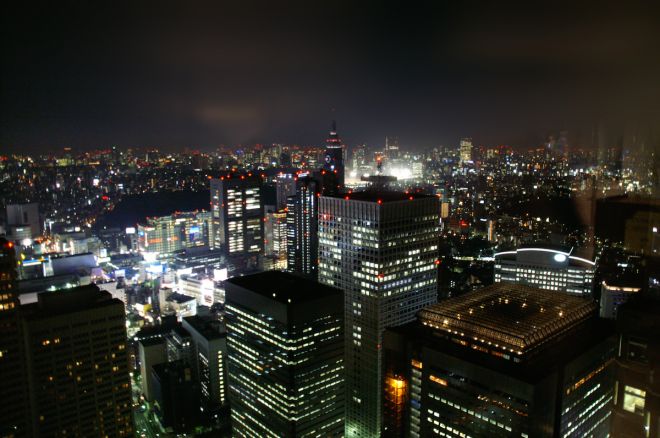 This week's edition of Inside Gaming examines casino development issues in Japan, the minimum required investment to build a casino in New York, and the sale of a racino in Western Pennsylvania.
Window Closing for Casino Development Before Tokyo 2020
For the second time in a century, the Olympic Games will descend upon Tokyo, Japan in 2020. Pro-gambling politicians and casino executives set their eyes on the Land of the Rising Sun to try and legalize and regulate gaming in time to build resorts for the 2020 games, but they are becoming increasingly doubtful that they will have enough time to succeed.
In order to get the ball moving, a casino bill would have to be passed during this parliament session. The bill is due to be discussed on May 30 - it is one of 17 on the agenda - and if that passes, then another must pass parliament, detailing the necessary legal framework for casinos to start construction within one year.
"I saw a 90% chance of the bill passing during the current session earlier this month, but now I think it's fifty-fifty," said Sakihito Ozawa, a senior member of the group pushing the legislation.
Executives are equally concerned regarding the turn of events.
"As an ex-Wall Street guy, it's all about deal momentum," said MGM Resorts International chief executive Jim Murren. "When you lose the deal momentum, sometimes you lose the deal."
Since February, MGM and other casino conglomerates have ramped up their lobbying efforts in Japan. MGM even reassigned some executives to a Tokyo team and started talking with architects about a possible casino-resort, according to Murren.
Experts predict the bill to pass if it comes to a vote because the opposing parties have limited seats in parliament, so their strategy is to block the bill from being discussed entirely.
"It is vital that we won't let the discussion begin," lawmaker Mikishi Daimon, a member of the Communist Party, told attendees at an antigambling rally.
According to 2012 data, Japan attracted 8.4 million visitors (33rd globally). They trailed much smaller Asian destinations such as Hong Kong, Singapore, and Macau, and nearly 10 times more people visited France than Japan. Analysts believe that if Japan were to legalize casino gambling, the country could generate $40 billion annually - roughly six time more than the Las Vegas Strip.
For more, check out the Wall Street Journal
New York Sets Price for Casino Development
Two weeks ago, 22 companies ponied up $1 million just to submit a proposal to develop a casino in New York State. Now the New York Gaming Facility Location Board has set the minimum required investment to develop a casino in the Empire State; $350 million.
Casino industry experts believe this is a surprisingly low requirement for what could be a billion-dollar franchise, and some fear that it will draw developers away from the Catskills. Lawmakers in Sullivan and Ulster Counties previously argued for a very high minimum investment to encourage aggressive economic development.
"I think it shows that they are rushing through this and that this has clearly not been thought out," said Mitchell Grossinger Etess, chief executive of the Mohegan Tribal Gaming Authority. "The premium spot, and they are only asking $350 million? It doesn't speak to creating economic development."
Orange County is a very popular target for bidder; Caesars Entertainment and the Genting Group have announced plans for development in Orange. Neither company will have an issue committing a minimum of $350 million.
Greenetrack, an Alabama-based dog-track operator, has proposed a $500 million resort in New Windsor. They believe their project will yield "billions in economic development for Orange County and New York State."
All of the intrigue in Orange County will make financing for the Catskills increasingly more difficult.
"I'm not sure if someone wins a license in the Catskills they are going to be thrilled with the news that one is opening in Orange," said John D. Sabini, former chairman of the New York State Racing and Wagering Board. "They might want to keep the receipt and go to the returns windows, because their investment just got a lot more dubious."
The minimum capital investments include at least one hotel, as well as environmental improvements and the purchase of furniture and gambling devices. Developers are likely to spend hundreds of millions of dollars in additional costs on top of the minimum investment.
The New York Times has more.
The Meadows Racetrack and Casino Sells for $465 Million
The owners of The Meadows Racetrack and Casino accepted a $465 million offer to sell the property on Wednesday. The Washington County, Pennsylvania racino opened in 1963 and changed hands several times over rive decades.
In 2004, when the state legislator passed gambling legislation, The Meadows was one of the first tracks in line to obtain a gambling license. The process stalled, however, and The Meadows didn't open their casino until 2007.
The state Gaming Control Board and Racing Commission still have to approve the deal.
The purchasers are Gaming and Leisure Properties, the nation's first casino-focused real estate investment trust. In 2013, the company formed in order to hold the real estate of Penn National Gaming Inc., one of the 22 applicants for a casino license in New York State.
The $465 million they payed for The Meadows is nine times higher than the casino's 2013 earnings before interest, taxes, depreciation and amortization.
"The nine times is a little on the high end for regional assets," said Alex Bumazhny, a Fitch Ratings analyst. "Typically, regional casinos trade around seven to eight times."
Cannery's co-CEO William Paulos called the deal, "very positive for our company."
In 2009, rivaling Rivers Casino opened on the North Shore and starting cutting into The Meadows' profits. Revenues were down more than two percent in 2013, and revenues have plummeted more than nine percent thus far in 2014.
There are several other competitors in the region as well, including Lady Luck Casino Nemacolin; Presque Isle Downs & Casino; Wheeling Island Hotel-Casino-Racetrack; Mountaineer Casino Racetrack & Resort; and the Horseshoe Casino Cleveland.
For more, check out Triblive.com
Get all the latest PokerNews updates on your social media outlets. Follow us on Twitter and find us on both Facebook and Google+!