Inside Gaming: Possibilities in Pennsylvania, Japan Considers Casinos, and Palms Bans UFC's Dana White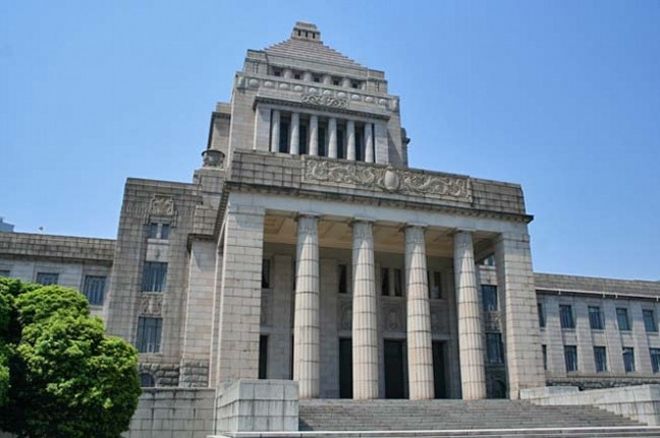 In this edition of Inside Gaming, Pennsylvania considers further the possibility of online gaming to increase revenue for the state, legalized casinos being introduced in Japan prior to the 2020 Summer Olympics remains uncertain, and another high-profile celebrity has been banned from a Las Vegas casino after winning too much.
Pennsylvania Ponders Getting Into Online Gaming Game
The focus early in the week was on legislative wrangling over online gambling in the U.S., in particular the possibility of Pennsylvania moving ahead to join Nevada, New Jersey, and Delaware as the next state to allow online gaming.
A hearing before the Senate Community, Economic and Recreational Development Committee on Tuesday saw a number of casino representatives speak in favor of the state passing legislation to allow internet gaming.
As Matthew Kredell reported here on PokerNews, whether or not the state will be pursuing such legislation — and whether it would cover online poker only or include other forms of internet gaming — is yet to be determined. Currently an online gambling bill has been introduced in the House but not the Senate, with online poker-only bills about to be introduced in both houses next week.
Aside from the testimony of the casino representatives, the Senate committee is further considering a study released last month detailing the possible revenue online gaming might generate both immediately and in subsequent years. As Kredell summarizes, the study suggests the possibility of the state realizing more than $300 million in annual revenue from online gambling following the first year.
Not all of those with interests in Pennsylvania's casinos are without reservations with regard to internet gaming in the state. Andy Abboud of Las Vegas Sands continued to voice his opposition, while Bob Green of Parx Casino and Racing "noted that the poker room at his casino had seen a decrease in business since neighboring New Jersey when live with online gaming."
For more on the the hearing and its possible implications, read Kredell's thoughts in response to the question "Is Pennsylvania Ready to Move Forward with Internet Gaming?"
Crucial Window Closing for Casino Gambling Bill in Japan
A little over a week ago The Wall Street Journal reported that a "critical bill necessary to legalize casino gambling in Japan" would not be making it onto the agenda of legislation to be considered by the country's parliament in time for such a bill to be passed prior to the June 22 conclusion of the current session. However over recent days the possibility that the bill will receive the parliament's attention was renewed, with reports now indicating that a discussion — if not a vote — will take place next week.
The issue is significant because many casino executives and observers have opined that passage of such legislation would need to occur during the current session in order for casinos to be up and running prior to the 2020 Summer Olympics taking place in Tokyo.
As WSJ reporters Takashi Mochizuki and Kate O'Keeffe explain in "Japan Lower House Staff: Casino Bill Won't Be Discussed This Month," other pressing agenda items pushed the casino bill to the background. They quote an adviser to the bipartisan group of the bill's supporters expressing optimism that the bill will pass eventually, but "not in the near future."
However, on Tuesday Nathan Lane reported for Reuters that in fact the parliament will "likely start discussing next week a bill to legalise casino gambling although proponents may hold off voting until the autumn in a strategic move to prevent opponents from killing it."
Besides the casino gambling bill a second bill outlining the framework for implementation must also be passed, thus adding further legislative processes — and time — needed before casinos can begin operating in Japan.
Similiar to the case in the U.S. and elsewhere, politicians in Japan find gambling-related issues potentially dangerous to their standing among constituents. "Politicians have been reticent to use political capital on the sensitive matter," explain the WSJ reporters relating statements made by bill supporters, "especially when other bills regarding issues like defense have become a government priority."
Lane relates Liberal Democratic Party member Takeshi Iwaya, a proponent of the bill, confirming that "We are getting close to starting debate," and that one of the lower house committees may initiate such discussion next week. "It is best to strike while the iron is hot," added Iwaya.
The fight to introduce casinos in Japan has lasted for more than a decade, with most observers projecting that should a bill ever be passed, Japan could become an especially lucrative market for casinos, perhaps only to be outdone by world leader Macau.
For more read The Wall Street Journal's initial report and Reuters' report on more recent developments.
A Signature Move: Palms Bans UFC President… Again
Finally comes another story of a winning casino player finding himself banned for his success.
A month after actor and occasional poker player Ben Affleck was prohibited from returning to the blackjack tables at the Hard Rock Casino for counting cards as an "advantage player," UFC president Dana White found himself banned from the Palms Casino Resort following his having won nearly $2 million at the casino over a three-month period.
It wasn't the first instance of White being banned by the Palms, as he was similarly asked not to return two years ago before the ban was lifted in March.
"A lot of people are going to think I'm a card counter after that Ben Affleck thing at the Hard Rock," White told Norm Clarke of the Las Vegas Review-Journal.
"I'm the farthest thing from [a] card counter," he added, complaining that "casinos don't want to gamble anymore.... They want to stack the odds so much against you that [you] won't play."
Read more about how the Palms gave White "walking papers" at the LVRJ.
Photo: "Japanese Parliament" via Wikimedia Commons.
Get all the latest PokerNews updates on your social media outlets. Follow us on Twitter and find us on both Facebook and Google+!