My First WCOOP: Team Online's Naoya Kihara Reflects on His First Time Playing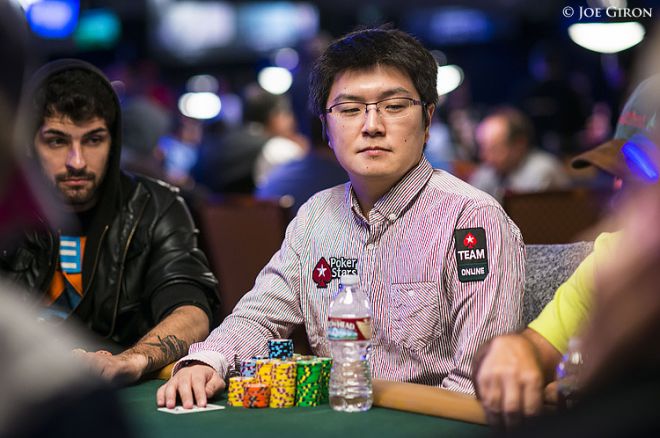 From Sept. 7-28, PokerStars will host the 2014 World Championship of Online Poker (WCOOP). The annual series will offer a wide variety of games and formats in 66 events with $40 million in guaranteed prize money. The festivities began Sunday, Sept. 7 with three events that will conclude today.
As always the festival will be highlighted by $5,200 buy-in Main Event with a $10 million guaranteed prize pool. The two-day Main Event will take place Sept. 28-29 and, for the first time ever, the final will be broadcast live. Commentary will be provided by the EPT Live team of James Hartigan and Joe Stapleton, plus members of Team PokerStars.
In preparation for this year's WCOOP, PokerNews sat down with Japan's Naoya Kihara of PokerStars Team Online for the inaugural edition of My First WCOOP. In 2012, Kihara made history when he became the first first-ever player from Japan to win a World Series of Poker bracelet when he took down the $5,000 Pot-Limit Omaha Six-Handed event for $512,029.
Prior to finding his way to poker, Kihara studied physics at Tokyo University and later spent time working as a teacher. Kihara, who plays on PokerStars under the user ID "nkeyno," once played backgammon on a semi-professional level before transitioning to poker, and also plays games such as Mahjong and Shogi.
Here's what Kihara had to say in regards to his first WCOOP experience:
"I played WCOOP for the first time in 2011. I was mainly playing no-limit hold'em cash games at that time and some tourneys on Sundays. But I went to the World Series of Poker in 2011 for the first time in my life, almost bubbled in a pot-limit Omaha hi/lo tourney, and then made a min-cash in the Main Event, so I started playing lots of MTTs and PLO8 cash games after I came back from the WSOP.

"I played a no-limit Omaha hi/lo $215+$50 bounty tourney in my first WCOOP. It was almost the first time I had played NLO8, but the game isn't so different to PLO8. Most of the WCOOP events were still expensive at that time for me. Plus, I didn't have enough experience to play MTTs, so any buy-ins that were $215 or higher were big for me back then.

"So this was only the fourth or fifth WCOOP event for me, even though it was held in the second or third week of the Championship. I got a bit lucky and made second place after a three-way deal. Here is the blog report from the time.

"The final table took four hours and we played heads-up for 90 minutes. Whenever we went all in I was always the shorter stack and won, but finally, after 90 minutes, I lost the heads-up match. I wanted a WCOOP bracelet to become the first Japanese player to win one.

"At that time, the prize of nearly $18,000 was the biggest online result for me, and it allowed me to play more and more tourneys using the money. I made five figures every month that year and I moved from cash games to tournaments. WCOOP 2011 was really the turning point for me in terms of my game selection.

"There is already a Japanese SCOOP titleholder, but not a WCOOP one yet. I'll be that one, and this year, I'll try my best for tournament leaderboard of WCOOP. I'll play as much as I can – maybe 80% of tournaments or more. I'm good at playing a lot of different games, so the TLB race is a really good one for me to aim at.

"I'll be playing online from Tokyo. A lot of WCOOP events start at 11 a.m. ET, which is midnight in Japan. So I'll wake up from 8-10 p.m. and play until about 10 a.m. and then go to sleep at Noon. I'm so happy if I need to play till 3 p.m. or longer though.

"I was playing on another poker site before 2010 and moved to PokerStars in 2011. It is impossible to play tournaments with such huge fields on other sites. There is a $1 million guaranteed tournament every week on PokerStars, which is great. However, WCOOP and SCOOP are much bigger. The WCOOP Main Event has a $10 million guarantee this year, which will make the prize pool the next biggest after the WSOP Main Event and One Drop. I can't see any reason why you'd skip such a big festival. I'm looking forward to playing it and hopefully I'll have a big result!"
Get all the latest PokerNews updates on your social media outlets. Follow us on Twitter and find us on both Facebook and Google+!
Executive Editor US, PokerNews Podcast co-host & 2013 WSOP Bracelet Winner.