BlogNews Weekly: Gus Hansen's Big Day, Triple COOP Contenders, How to Beat TAG Players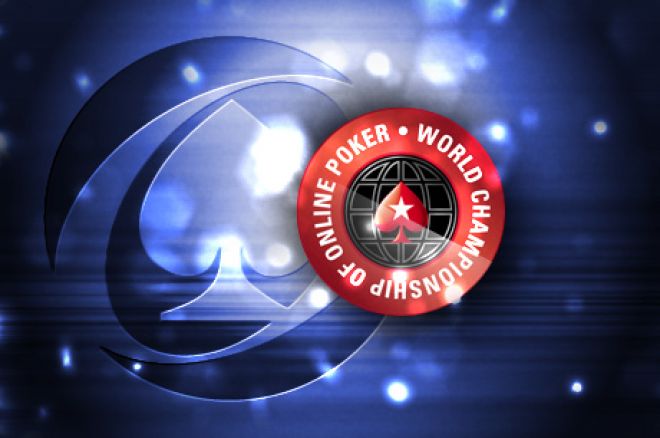 Each week, PokerNews brings you insight into the happenings at some of the major poker sites. Featuring the most popular blog posts, BlogNews Weekly is your one-stop shop for all your poker blog highlights.
In this week's BlogNews report, we bring you the highlights from PokerStars, Full Tilt Poker, and partypoker blogs from last week.
Who are the Triple COOP contenders?
The 2014 World Championship of Online Poker (WCOOP) is just right around the corner at PokerStars. While many of us dream to win our first WCOOP event, a few players are doing their best to complete a "Triple COOP" by winning a WCOOP, SCOOP, and TCOOP.
So far only two players have a Triple COOP under their belts: Shawn "buck21" Buchanan and James "Andy McLEOD" Obst. However, there are a few more just one WCOOP win away from joining this duo.
The recent PokerStars blog article titled, Who are the Triple Coop contenders?, discusses in detail the players that have already won a SCOOP and TCOOP event, and are just a WCOOP win away from becoming a Triple COOP champion. Best of luck to Hungary's Peter "Belabacsi" Traply, Denmark's Simon "ministerborg" Ravnsbaek, Netherland's Paul "Padjes" Berende, Canada's "phatlat", and Brazil's "ninototoroko" on their quest to become just the third Triple COOP champion.
Learn about more about the Triple Coop contenders here.
Gus Hansen on a roll?
Gus "The Great Dane" Hansen has had tremendous success in live poker, however, is often outmatched when playing the nosebleed games at Full Tilt.
Have Hansen's fortunes started to turn on the online felts? That may be the case according the Full Tilt blog titled, Hansen On Top Again With $275.7k Win.
Hansen had back-to-back winning days last week, including a $275,700 win mostly in mixed games. He won $105,000 at table Hudson and $96,000 at table Coventry in just one hour of play against Alex "Alexonmoon" Luneau, Alexander "PostflopAction" Kostritsyn, and "punting-peddler".
Head to the Full Tilt Poker blog to read about Gus Hansen's $275,700 winning day.
How to Beat Tight-Aggressive Players
Learning poker is not only about learning to play your cards, but also to read and react towards your opponents. Learning to beat tight-aggressive (TAG) players is of extreme importance to success on the felts, since many players adopt this style of play in ring games and tournaments.
Josef Rantamaki wants to help you excel at beating TAG players with a new free video published on the partypoker blog titled, How to Beat Tight-Aggressive Players.
Even if you can already beat TAG players, it is worthwhile to check out this video to see if there is anything you missed. If you are relatively new to poker, this video should serve of extreme value to take your game to the next level.
Go to the partypoker blog to learn more about how to beat TAG players.
Get all the latest PokerNews updates on your social media outlets. Follow us on Twitter and like us on Facebook now!