2011 WSOP Bracelet Winner Darren Woods Pleads Guilty to Fraud and Collusion
Giovanni Angioni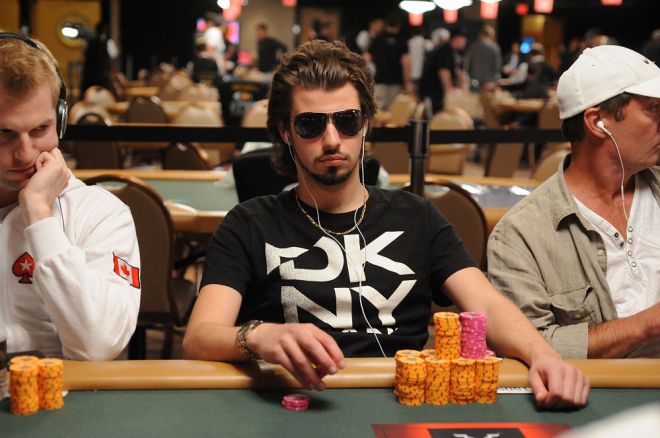 According to a report issued by the Humberside Police, former 888poker Pro and 2011 World Series of Poker (WSOP) bracelet winner Darren Woods admitted to have played online poker under different identities and plead guilty to nine counts of fraud.
"Darren Woods, aka 'Dooshcom', declared bankrupt in 2006, opened accounts with a number of gambling companies using the details of friends and family, which included his mother and his father, Morteza Gharoon, who became his co-defendant," the police report says. "Counts one to eight on the indictment reflected the opening of the gambling accounts in those third-party names."
Together with Woods, Gharoon, who was accused by the authorities to have had an active role in some of the frauds organized by the son, plead guilty to money laundering.
Both Woods and Gharoon are now on bail and await the decisive sentence which is expected to be on Wednesday, Dec. 17.
According to the note published by the local police, Woods received accusations for several episodes of collusion and fraud against the online payment company Moneybookers, now Skrill.
"Woods is known to have used the electronic payment service 'Moneybookers Ltd,' now known as 'Skrill,'" the police said. "He opened accounts in same third-party names which then allowed him to send monies to and from the gambling accounts. These accounts were affiliated back to himself."
This system allowed Woods to obtain illegal advantages, as "the huge amount of monies moved through the accounts enabled each account to benefit from bonuses from 'Moneybookers' but also meant that Woods obtained commission fees also."
As reported on PokerNews, all the charges moved against Woods and his father refer to a series of episodes that have appeared between 2007 and 2011, when a thread opened on the popular Two Plus Two poker forum accused the player of collusion at 888poker and within the iPoker network.
According to the severe laws that regulate cheating and collusion in the UK, both Woods and Gharoon are now likely to be sentenced with prison time.
For news, updates, and more follow PokerNews on Twitter and Facebook.