PokerStars and Full Tilt Poker Withdraw From 30 Countries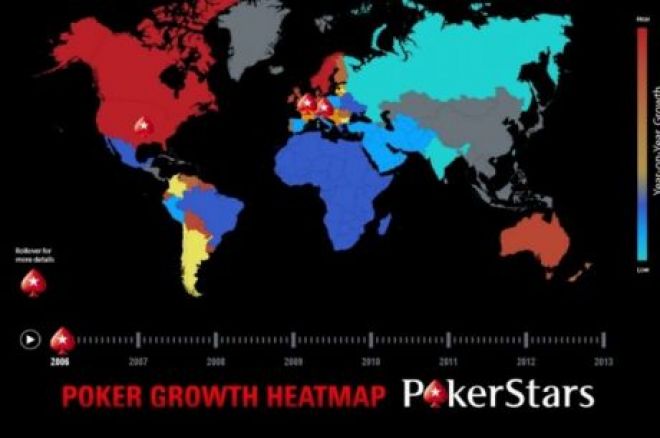 Poker players from 30 countries discovered some bad news on Oct. 1, as they were informed that they no longer had the opportunity to play at real-money tables on PokerStars and Full Tilt Poker.
The decision to end PokerStars and Full Tilt Poker operations in such a large number of countries came as part of a new policy adopted by Amaya Gaming, which has chosen not to offer real money gaming in the so-called "gray markets," jurisdictions where the industry is not explicitly regulated.
This now raises questions about the future of the operations in other countries where online poker is not regulated as Canada, where Amaya is based.
Amaya Gaming withdraws from 'gray areas'
Since the acquisition of their parent company Oldford Group Limited by the Amaya Gaming Group, PokerStars and Full Tilt have already undergone several significant changes. These included, amongst others, the launch of the new PokerStars 7 client and an opening to the casino world with the inclusion of roulette and blackjack games to PokerStars.es.
Amaya CEO David Baazov says the company intends to use both PokerStars and Full Tilt to enter new verticals like casino and the sports betting, but the group does not seem keen to keep working in "gray markets" where online games are not expressly prohibited or strictly regulated.
Although no official list of excluded countries has been published, both poker rooms have now closed access to real money games in Malaysia, Turkey, UAE, Bangladesh, Pakistan, Egypt, Qatar, Jordan, Kuwait, Senegal, Nigeria, Bahrain, Afghanistan, Palestinian Territories, Kenya, Mozambique, Rwanda and the Vatican. Other countries that no longer have access to PokerStars and Full Tilt Poker tables are Iran, Iraq, Syria, Zimbabwe, Libya, Sudan, North Korea, Cuba, Myanmar and Yemen.
"Our management team and advisors regularly review our operations market-by-market to assess commercial opportunities and business risks for our brands," said a pop-up message that players from the affected countries have found on their screens after launching their poker clients.
"Following a recent review we have decided to stop offering real money games to players who are physically located in, or have a registered address in, a limited number of countries."
Although none of the players from the countries above will now be allowed to sit at any of the real money poker tables available on PokerStars and Full Tilt Poker, all of them will still have the chance to log into the software and withdraw the funds available on their accounts.
Considering that the list of countries with no access to Amaya's poker rooms includes nations that are either scarcely populated or with limited Internet access, the economic impact of this move should be relatively limited for Amaya Gaming.
However, this raises a number of questions for the future of the group's operations in Canada, a country where online poker is not explicitly legal and where Amaya Gaming is headquartered.
Concerns about a possible withdrawal of both rooms from the Canadian market are also supported by the fact that earlier this August PokerStars decided to cancel its partnership with the Montreal Festival, a decision that many have seen as a hint of the group's intention to pull out from Canada – at least until online poker is fully regulated in the country.
At the time of the Group's decision to pull out from thirty gray markets became public, Amaya Gaming stock dropped nearly 3 percent at the Toronto Stocks Exchange, dipping to CAD $28.51 before recovering to CAD $30.
Image courtesy of PokerStars
Get all the latest PokerNews updates on your social media outlets. Follow us on Twitter and like us on Facebook now!