BlogNews Weekly: Jason Mercier, Ebola, and Poker Lies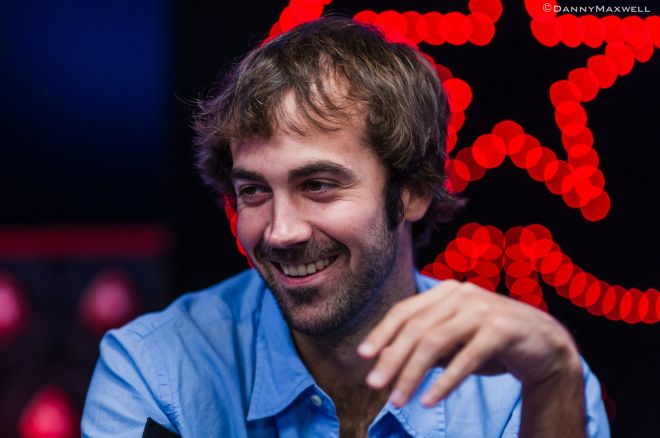 Each week, PokerNews brings you insight into the happenings at some of the major poker sites. Featuring the most popular blog posts, BlogNews Weekly is your one-stop shop for all your poker blog highlights.
In this week's BlogNews report, we're bringing you highlights from PokerStars, Full Tilt, and partypoker blogs from the last week.
Jason Mercier Climbing the GPI Ladder
When we look back at poker in 2014, we may first think about Daniel Colman bursting onto the high profile poker scene with an incredible year along with all the new poker superstars in the making on this week's World Series of Poker (WSOP) Main Event final table.
What you may not realize is that an old and familiar face, PokerStars Team Pro Jason Mercier, is quietly doing his thing and moving up the GPI ladder.
In a blog titled Climbing back up the GPI ladder, Mercier describes his recent experiences in London and how he is looking forward to the rest of the poker year.
Mercier also reminds us he recently moved into second place in the overall Global Poker Index (GPI) rankings and is also currently in fourth place in the 2014 GPI Player of the Year race.
Check out the PokerStars blog to read more about Jason Mercier's experiences.
Help Prevent the Spread of Ebola
The Full Tilt blog is often full of highlights of the nosebleed action that often occurs on its site with a taste of promotions. Recently, Full Tilt took a break from this to try to raise awareness to a potential crisis, the spreading of the Ebola virus in a blog titled Help prevent the spread of Ebola.
Anyone that watches the news is aware that the Ebola virus could be spreading out of control with almost 5,000 people losing their lives. Full Tilt is calling for you and others to do what they can to help families in need in Sierra Leone and Liberia, the two countries hit the hardest by this deadly virus.
The Rational Group, the parent company of Full Tilt and PokerStars, has made it easy for you to be socially responsible by allowing you to donate some of your PokerStars VPPs to this cause. The Rational Group will donate $20 to its emergency partner, CARE International, on your behalf for each 1,200 VPP donation made through the PokerStars VIP store.
Head to the Full Tilt blog to learn how you can use your PokerStars VPPs to help families in need in west Africa.
Ten Poker Lies
Poker is full of liars, and Partypoker is sharing what they believe are the top poker lies in a blog titled 10 Lies Poker Players Like to Tell.
While we won't give away all the lies, we will give away the top poker lie of the poker players being less than truthful about how they busted out of a tournament.
Learn on the partypoker blog the top ten poker lies players typically tell.
Get all the latest PokerNews updates on your social media outlets. Follow us on Twitter and like us on Facebook now!