BlogNews Weekly: How Marcel Luske Prepares for the WSOP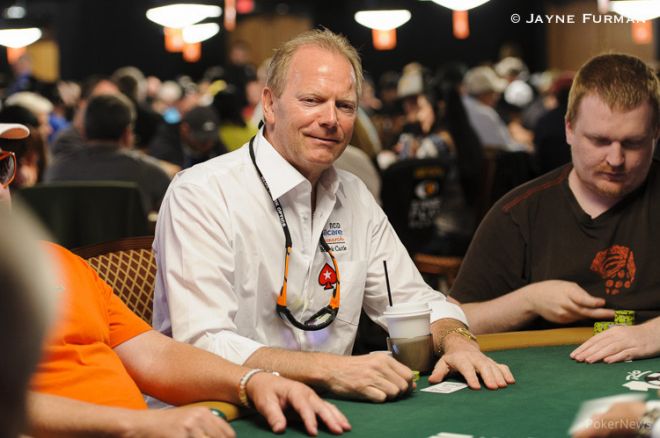 Each week, PokerNews brings you insight into the happenings at some of the major poker sites. Featuring the most popular blog posts, BlogNews Weekly is your one-stop shop for all your poker blog highlights.
In this week's BlogNews report, we bring you the highlights from PokerStars, Full Tilt Poker, and partypoker blogs from last week.
Marcel Luske's approach to the 2014 World Series of Poker
PokerStars Team Pro Marcel Luske has found success in just about every World Series of Poker he has attended. In fact, according to his blog titled Finite energy, Infinite Possibilities, he has had ONLY one losing WSOP since his first visit to Las Vegas.
Luske is no doubt very talented on the felts, but he attributes some of his personal success to planning ahead and approaching each tournament one at a time. Luske also feels he has learned from his younger days when he was trying to play every day as much as possible and realized it is not possible for most people to play their "A" game while putting in long sessions at the WSOP.
Luske left a few words of wisdom near the end of his blog.
The energy you have is finite — it's like a stack of chips, and you have to conserve it by playing it intelligently. You can keep calling it off with small pairs if you want, or take other unnecessary chances, but more often than not you'll end up with a shorter stack and make it more difficult to be successful.
Head to the PokerStars blog to read more about Luske's approach to the WSOP.
Download PokerStars through PokerNews.
Is Seven Your Lucky Number?
Many of us have a lucky number. It is the nature of being a poker player to occasionally be at least a little superstitious.
Although the number seven is a popular lucky number for many people, our friends at Full Tilt Poker are looking at this number from the other angle.
Full Tilt Poker recently launched jackpot sit-and-gos. These fast paced games are three-max sit-and-gos where the prize pool is a randomly determined based off a multiplier of two times to 1,000 times the buy-in. Here is where the (un)lucky number seven comes into play. If you wind up playing in seven jackpot sit-and-gos at the same buy-in level where the multiplier was at the minimum of 2X, Full Tilt Poker will give you a free ticket to another Jackpot sit n go.
While you should hope not to hit the Unlucky Seven in these sit-and-gos often, it will happen more than you may think, since 2X comes up more often than all the other multipliers put together.
Read more at the Full Tilt Poker blog about the Unlucky Seven promotion.
Download Full Tilt Poker through PokerNews.
Top 100 Poker Twitter Accounts You Should Follow
If you like reading about poker news, we are sure you also like to keep up to date with the poker gossip as well. What better way to do so than by following all the top poker twitter accounts?
If you are looking to follow more prolific poker players from your twitter account, today is you lucky day. Partypoker has done all the hard work for you by compiling an extensive list of the top 100 Twitter accounts you should consider following in their blog titled, "100+ Top Poker Player Twitter Handles That You Need To Be Following Right Right Now!"
After looking over the list, I really do not see any names that deserve to be left off, although do see some I would like to add. While there are some obvious names included on the list including Chris Moorman (@Moorman1) and Phil Hellmuth (@phil_hellmuth), there are also some omissions of high profile players including Phil Ivey whose tweets might not be as entertaining to a wider poker audience.
Head to the partypoker blog to see the entire list of top poker twitter accounts.
Download partypoker through PokerNews.
Get all the latest PokerNews updates on your social media outlets. Follow us on Twitter and like us on Facebook now!