Vicky Coren-Mitchell Leaves Team PokerStars Pro Over Introduction of Casino Games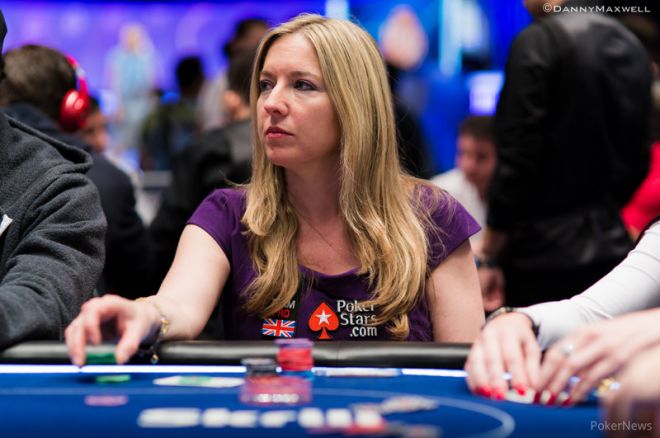 Victoria Coren-Mitchell, the only player in history to win two European Poker Tour titles, announced on her blog that she will be leaving Team PokerStars Pro as a result of PokerStars.com introducing online casino games last week. Coren-Mitchell revealed that she terminated her endorsement contract the following morning.
Coren-Mitchell, who had been with PokerStars since 2007, revealed that her decision was influenced by her own personal principles.
"I can't hang around, sleep on it, have meetings and talk myself into staying, when my gut tells me that the right thing is to walk away," Coren-Mitchell wrote. "This is no criticism of PokerStars itself: business is business, they are providing a new service that people want, and I know they intend to abide by some key principles of responsible gaming. It's not anti-casino either; I spend a lot of time in casinos, and I have been known to indulge in live table gaming."
She went on to say: "I cannot professionally and publicly endorse it, even passively by silence with my name still over the shop. Poker is the game I love, poker is what I signed up to promote. The question I'm probably asked most often in interviews is about the danger of addiction, going skint and so on. I'm always careful to explain the difference between the essentially fair nature of poker, where we all take each other on with the same basic chance, and those casino games at unfavorable odds which can be (especially online) so dangerous for the vulnerable or desperate."
Coren, the daughter of the late Alan Coren, is a noted journalist in the UK where she has written popular columns for The Observer and The Guardian. For many years she was a regular cash game player at the "Vic," and then in Season 3 of the EPT she took down the London Main Event – which was the tour's 16th stop. Earlier this year, Coren-Mitchell made history when she won the tour's 98th stop – the EPT Sanremo – to become the first player to ever win two EPT Main Event titles.
Coren-Mitchell disclosed that PokerStars did not require her to promote the casino games, but that she had no interest in being a bystander.
"Maybe in the future I will be able to work with PokerStars again on something which is pure poker. I don't know, but certainly there are no hard feelings between me and that company which has done so much for the beautiful game over the last decade," Coren-Mitchell stated. "They have been gracious and understanding about my decision. Many of the people there are good friends of mine and I'll miss working with them. The EPT and UKIPT are great tours which I will continue to play, if a little less often. I have had seven wonderful years as a proud member of Team Pro and I wish it wasn't over. This is a very sad and regretful day for me. I still believe that PokerStars is, at time of writing, the best place to play online poker."
To read Coren-Mitchell's entire statement, visit victoriacoren.com.
"We respect Victoria Coren's decision to leave Team PokerStars Pro following our recent announcement to add casino games," said Eric Hollreiser, Head of Corporate Communications for PokerStars. "We're sad to see Vicky go and remain thankful for her support of the game and the company and wish her success in poker and in life."
Get all the latest PokerNews updates on your social media outlets. Follow us on Twitter and find us on both Facebook and Google+!
Executive Editor US, PokerNews Podcast co-host & 2013 WSOP Bracelet Winner.