Full Tilt Cuts UK Player Rewards by 20 Percent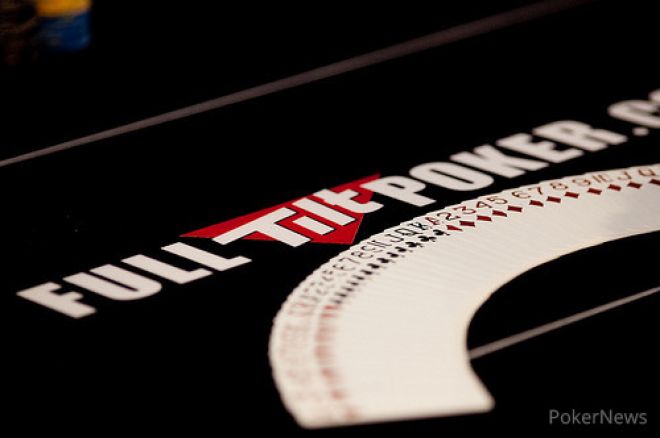 Full Tilt announced a 20 percent reduction of reward points for its UK-based customers effective on Tuesday, Dec. 16. Following the region's recent change in gaming tax laws, players will now receive eight points per dollar raked instead of 10 points per dollar raked.
Due to a new online gaming point of consumption tax, the rate at which players based in the UK accumulate Full Tilt Points will change. From Tuesday, December 16th, players will earn 8 Full Tilt Points per $1 raked for all ring games and tournaments.

If you no longer reside in the UK and have not yet updated your address, please contact [email protected] so we can amend your details.
The VIP program rewards players around the world an effective rakeback of between 10 to 35 percent based off what tier level a player has achieved. Due to these changes, UK players will now only be able to achieve an 8 to 28 percent rakeback rate.
According to PokerFuse, Full Tilt cited the new 15 percent point of consumption (POC) tax on gross profits generated from players in the United Kingdom as the main reason for the change. The enforcement of the POC tax began earlier in December and is part of a broader UK gaming regime, the Gambling (Licensing and Advertising) Bill.
While the tax is the sole responsibility of gaming operators, it is no surprise to see them pass along the costs to its consumers.
What is a bit of a surprise, however, is the quickly implemented changes by Full Tilt for United Kingdom players since the gaming operator announced in September in a FAQ on its website that there were no plans to reduce the VIP benefits to UK players.
The reduced benefits to United Kingdom players are in addition to other benefits reductions announced to all Black Card members, the most loyal players on Full Tilt.
We just want to let you know that from 00:00 ET on Tuesday, December 16th, the rate at which Black Card players can convert their Full Tilt Points to cash will change to $1 for every 250 Full Tilt Points.

If you're a Black Card player and want to avail of the $1 for every 200 Full Tilt Points rate, simply convert your points before Tuesday, December 16th.
As anticipated, Full Tilt poker players in the UK are less than pleased with this announcement and have taken to the poker forums and social media to express their displeasure with not only about the changes, but also in how they were implemented with little notice to the community.
TwoPlusTwo poster "ontheupandup" drove this point home when posting, "It's also worth noting that UK players were only informed of these changes on the evening of the day that they were implemented lol...
And for me, and I assume all other UK black card players, FTP have not said anything about changing the conversion rate from 1$/200FTPs to 1$/250FTPs, despite implementing this change yesterday. UK BCs who haven't found out about this change from e.g. this thread, may well not be aware of this.
So not only are these changes pretty brutal for UK players, I'm pretty dissatisfied with how FTP has gone about implementing them."
Full Tilt sister company PokerStars also recently announced changes to its rake structure and benefits programs with promises of more to come. Starting in 2015, PokerStars players in the United Kingdom and a handful of other countries will be raked on rebuys and add-ons in tournaments, along with unannounced changes to the VIP program's benefits.
Get all the latest PokerNews updates on your social media outlets. Follow us on Twitter and like us on Facebook now!