PPA Continues to Guard Against Possible iGaming Ban During Congress' Lame Duck Session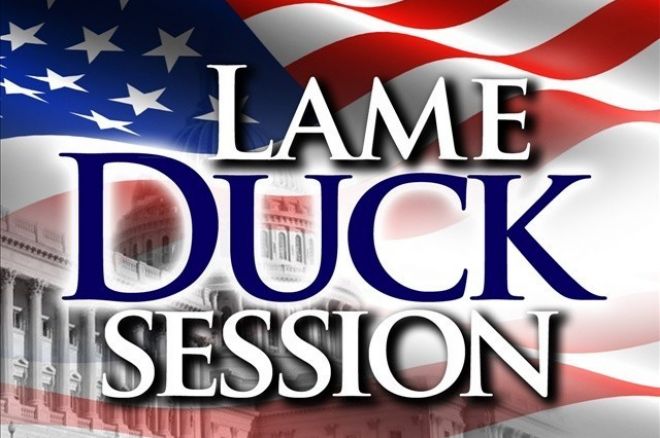 As unlikely as it seems that Sheldon Adelson will be able to get his Internet gambling ban attached to must-pass legislation in the lame-duck session, the Poker Players Alliance won't let its guard down until Congress adjourns for the year. One reason is that the PPA no longer is certain that outgoing Senate Majority Leader Harry Reid would protect online poker interests in his state of Nevada.
"We know that Sen. Reid is not a fan of Internet gambling," said PPA executive director John Pappas. "Whether the status quo is preferable to him over an all-out ban is in serious question. He has always said he'd insist on a poker carve out, and we certainly hope that's the case."
Adelson, the Las Vegas Sands owner, has reportedly been leaning on Reid, who is probably the key piece in his efforts to attach the misleadingly named Restoration of the American Wire Act (RAWA) to the cromnibus budget bill that legislators are working on pushing through before the session ends. Adelson, the Republican party's largest donor, and the Democratic Reid seem like strange bedfellows, but Adelson is a powerful presence in Reid's home state.
The online poker community has heard the story about online gambling-related bills being part of the lame-duck session before. The rumors and buildup have occurred three times in the past six years, first with the industry hoping Reid would attach online poker legislation and last time talk of a gambling ban with a poker carve out. Yet such a move never even came close to happening.
With Adelson involved, this lame duck is different.
"There's no doubt about it," Pappas said. "He certainly wields a lot of influence with Republican leaders and has a good relationship with Sen. Reid as well."
Thus far, Adelson's push has been met with refreshing resistance. The House Judiciary Committee declined to hear the bill in a last-minute attempt to give it some momentum. Conservative groups wrote letters to lawmakers calling the Restoration of the American Wire Act an infringement on state rights. The president of the Council for Citizens Against Government Waste also wrote a letter in opposition of the bill.
Pappas asserted that there are many problems with RAWA being pushed through in the lame duck.
"How can we attach a bill to a must-pass legislation that has a total of 22 co-sponsors in both the House and the Senate, and hasn't had a single hearing or vote?" Pappas said. "This would be a real failure in governance if we had a bill like this with so few vocal supporters, aside from Adelson, attached at the 11th hour."
The PPA does not want to see RAWA go through even if it is with a carve out for poker.
"We'd be selling the poker community short with a carve out just for poker," Pappas said. "What would happen to those states where other kinds of online gaming are already occurring? If you're concerned about state rights, not just the rights of states to offer poker, it extends to the rights of states to offer all kinds of gaming."
Pappas indicated that he is looking at between now and Dec. 11 or 12 as the danger zone, because that's the deadline for the cromnibus bill to pass in order to avoid a government shutdown. He noted that the PPA has been meeting with dozens of members of Congress, in both the House and the Senate, to fight against RAWA's inclusion, and that representatives of groups such as state lotteries and the Indian tribes have been doing the same. It's those powerful allies that should be enough to shut down Adelson's attempts.
"Until Congress leaves, we're concerned," Pappas said. "There's still a couple must-pass vehicles out there and a lot of opportunities for our opponents to include this language. We're trying to make it more difficult for them to do that. This is what I get paid to do; I get paid to worry. There's a concerted effort, not just among the PPA but the tribes and others, to defeat this."
To read about the PPA's thoughts on the new California online poker bill introduced by Assemblyman Mike Gatto, click here. You can read Gatto's new bill in its entirety by clicking here.
*Lead photo courtesy of nhlabornews.com.
Get all the latest PokerNews updates on your social media outlets. Follow us on Twitter and find us on both Facebook and Google+!