Poker Players Alliance Reacts to New California Online Poker Legislation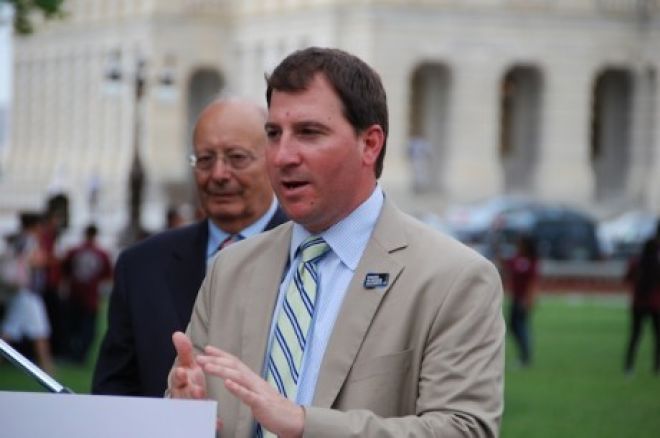 Poker Players Alliance Executive Director John Pappas said the organization isn't ready to take an official position on the new California online poker bill's proposed requirement for players to make their initial registration and deposit, as well as withdrawals over an undetermined amount, in person, but that he doesn't think the clause would have the intended benefits.
Assemblyman Mike Gatto introduced AB 9 this week on the first day of the new legislative session, basically taking a previous bill and adding the idea for in-person transactions that would take place at the casinos or card rooms affiliated with regulated sites. The bill also creates satellite service centers to involve smaller casinos and card rooms throughout the state as locations where the transactions can be made.
"The problem here is that enthusiasts are likely to make that effort, but the average consumer isn't going to, and I think for the health of the game we need both enthusiasts and the average consumer," Pappas said. "We know poker is an ecosystem like that, and this is a totally unproven model. The previous model of people being able to register, deposit, and withdraw all online is proven to work, so why are we creating one more barrier that could perhaps lead to an unsuccessful marketplace?"
In an interview with PokerNews, Gatto explained that the intent of having the transactions done in person was to eliminate concerns of underage gambling and criminal use, such as money laundering, while also bringing foot traffic into the casinos.
However, while the language may be an effective way to appease some opponents, those concerns haven't shown to be actual problems in New Jersey's first year of operating online gambling, while Europe has successfully handled online gambling transactions for more than a decade.
"If he's doing it because he thinks it's a way to get people into the casino, that's one thing," Pappas said. "If he's doing it because he thinks it's a way to stop minors from playing or people from fraudulently withdrawing money, he needs to be informed that safeguards already are in place online that not only the Internet poker industry is using but all sorts of e-commerce."
When it comes to getting people to frequent the brick-and-mortar establishments, Pappas also thinks this is a backward way of going about it. He suggests it would be better for the casinos and card rooms to attract new customers online who wouldn't normally patronize their establishments, and then once they've built that relationship incentivize the customers to come in with rewards and promotions. This would also be a way for smaller casinos to sign on as partners with the larger brands and incentivize local players.
Despite his own misgivings, Pappas said the PPA would reach out to its California membership to ask if they would be willing to set up an online poker account and make withdrawals at live casinos.
"I think we have to better understand how this would work and get some feedback from the players themselves," Pappas said. "From what I've understood about how online poker worked successfully in the past, the ability to deposit and withdraw from your computer was paramount."
You can read Gatto's new bill in its entirety by clicking here.
Get all the latest PokerNews updates on your social media outlets. Follow us on Twitter and find us on both Facebook and Google+!