Winfred Yu Discusses Macau's Famed Big Game Move from StarWorld to Venetian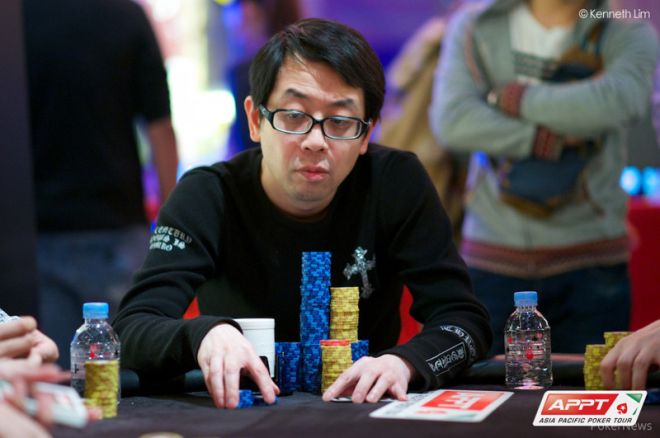 For the past few years, the biggest poker game in the world took place in the Poker King Club (PKC) inside Macau's StarWorld Casino. The stakes ranged from $4,000/$8,000 to $12,500/$25,000 (USD), and some of the biggest names in poker were attracted to the small island just a ferry's ride from Hong Kong.
The PKC, which was established in 2009 and essentially licensed the room from the casino, was careful not to reveal too many details about the massive game over the years, but details inevitably slipped out. Some pros sent cryptic tweets about the game, while others like Tom Hall and Jorn Walthaus spoke more freely about their "Big Game" exploits, which you can read about by clicking here and here.
The Big Game's growth and success is largely attributed to one man, Winfred Yu. He serves as the Poker King Club Macau Business Director. Yu, who has $1,347,238 in lifetime tournament winnings including a third-place finish in the 2013 World Series of Poker Asia-Pacific Main Event for $442,917, hasn't been shy about promoting the game, and during this year's WSOP Asia-Pacific he sat down with PokerNews to talk about the PKC's recent move from StarWorld to Venetian Macau.
"Our contract actually ended at the StarWorld with the Galaxy group," Yu explained when asked what prompted the move. "Also, it's a great expansion for us to move because we've got the support of the Venetian. They are a Vegas-based casino, so they understand poker a little bit more as far as the [Asia-Pacific] community, what they can do for the casino, marketing tools, and also they're willing to support a lot of events that we're going to do over the next year."
The PKC actually announced the move back in September by issuing a notice to its players. It read:
"Thank you for your continued support of Poker King Club all these years at StarWorld. Due to a tremendous opportunity, we are excited to formally announce that on September 15, 2014, Poker King Club opened at the Venetian Macau. The new location will offer both cash and tournament games in a spacious and elegant setting.

"While we renovate and work to prepare our permanent poker room, we have already opened Poker King Club just in front of Morton's at The Venetian Macau as a temporary location.

"All Poker King Club memberships will remain active and valid, and all points will be automatically transferred over to the new location. Cage facilities will also be provided and all account balances will likewise be transferred over.

"We'll not only have cash game tables, we'll have a permanent tournament area, so hopefully next year we'll have some tournaments and accommodate more of the Asian market."
The Venetian Macau, which is located on the Cotai Strip, covers 10.5 million square feet, which makes it "Asia's largest hotel construction and the world's second largest building."
"The new partnership between Poker King Club and The Venetian Macau represents a dedication on both sides to enhance the poker presence with the Asia region," the PKC said in a press release. "Poker King Club, with its established poker brand and numerous partners, and Venetian Macau, with their world-class facilities, can only ensure the continued growth of poker in Macau."
Yu agreed that the move would expand the scope of the PKC.
"Now that we're at the Venetian we spread 25/50, 50/100, 100/200, 200/400 everyday," he explains. "The poker room they have right now is just temporary. The permanent poker room will be done soon. We've got an unofficial commitment from the Venetian they'll be spending over a million dollars in our room for renovations. So I'm excited."
The larger room, and separate tournament area, will allow the PKC to cater to players of all stakes.
"For us, as PKC, because we've had the biggest cash games in the world for a while, we need to look at a special variety of offerings," said Yu. "We're still leaning toward VIP buy-ins, but at the Venetian we'll now be a more overall club. Hopefully when we gain more confidence in this partnership, we'll get more poker tables for the whole Macau market. Still, we'll be looking into the international standard for big events, probably around $5,000 or €5,000 buy-in tournaments.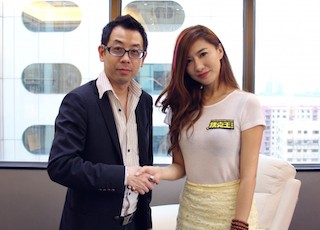 He went on to add: "For the PKC, it wasn't just to cater to the VIP market. It just so happens we have the biggest games and all the VIP players. The games tend to see the stakes go crazy, so we have that image. The image we want is a VIP club that takes care of everybody. So we'll be the ones in Asia giving away award points, food vouchers, ferry tickets, and we'll be doing jackpots again, which we've done before. Those are for mass-market people and normal poker players."
In another attempt to build the brand, the club has created Team PKC, which is a team of players that will represent the PKC on the tournament circuit. The team started off by signing Juicy Li as the first PKC Pro and then brought on three more ladies — Gao Xing, Zhou Jing, and Lu Di.
"This is a team started by my marketing and my corporate officials," Yu explained. "It's not me personally picking my team, because then my friends would be coming and asking why they're not on it (laughs). That's why I'm leaving it to my marketing team. It'll consist of mainly Asia players."
PokerNews will be sure to bring you all the latest and greatest from the PKC when information becomes available. For more on the Poker King Club, like them on Facebook and follow them on Twitter.
Get all the latest PokerNews updates on your social media outlets. Follow us on Twitter and find us on both Facebook and Google+!