Inside Gaming: Asian Market Expanding, Las Vegas Sands Posts Smaller 4Q Loss, and More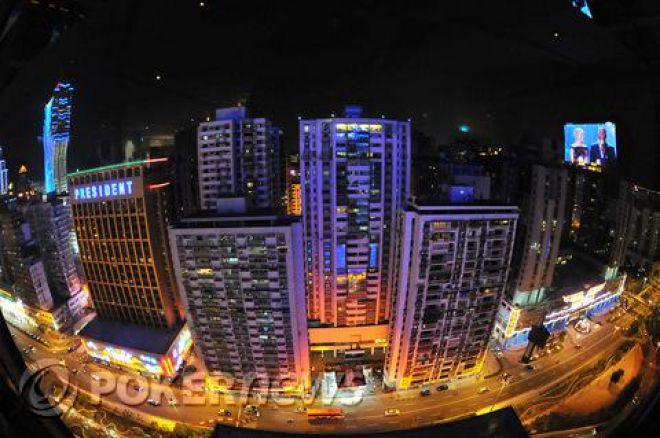 While you've been doing work at the poker tables, others have been busy at the boardroom table. Good thing PokerNews is skilled at multitabling. Every Friday, we'll get you up to speed on what's new in the gaming business. This week, industry insiders have been focused on the Asian gaming market. Singapore and Cambodia hope that new casinos will fuel their tourism industries. The Las Vegas Sands Corp. and the Hard Rock are also counting on Asian gambling dollars to rescue their flagging companies. Here's what's going on overseas and what it means for Las Vegas:
Singapore and Cambodia Join the Casino Game
Hoping to capitalize on Macau's success, Singapore opened its first casino resort last Sunday. Resorts World Sentosa opened its doors on the first day of the Chinese New Year at exactly 12:18 a.m., a time considered lucky because it sounds like the word "prosperity" in Cantonese. The grand opening was a success. Channel NewsAsia reported that hundreds of patrons lined the streets waiting to gamble on the auspicious day.
Resorts World Sentosa, owned by the Malaysian gaming company Genting Group, is built on a small island connected to the mainland by bridge. The complex includes upscale hotels, restaurants, luxury shopping and a Universal Studios theme park.
The casino will get competition in late April when the Las Vegas Sands Corporation opens its grand Marina Bay Sands resort complex. Together, both construction projects cost an estimated $10 billion and are expected to generate upward of $2 billion this year and close to $3.5 billion in 2011, according to brokerage firm CLSA Asia-Pacific Markets.
Singapore, an island city-state that is the smallest nation in Southeast Asia, has invested billions of dollars in its tourism industry over the last decade. To attract visitors, Singapore sanctioned the construction of two casino resorts after heated public debate in 2005. Both casinos will have a mandatory S$100 cover charge for native Singaporeans. The country put several safeguards in place to minimize problem gambling and bankrupt residents are barred from entering.
Cambodia is also working hard for its share of the Asian gaming market. The $100 million Titan King Casino will open in Cambodia at the end of February, reports CasinoGamblingWeb.com. Located in a small town near the border of Vietnam, the new complex occupies six acres and will create about 6,000 jobs.
Owner Kith Thieng told Reuters that while most gambling revenue will come from Vietnamese visitors, he hopes the casino will help build Cambodia's international reputation as an entertainment destination. The Titan King Casino will certainly draw visitors from Vietnam and Thailand, which both have strict antigaming laws.
Las Vegas Sands Narrows Losses on Strength of Macau Properties
The Las Vegas Sands Corporation announced on Wednesday that it lost $113.9 million in the fourth quarter of 2009, an improvement over its loss of $136.5 million during the same period in 2008. Although business improved toward the end of 2009, it was a difficult year for the Sands. The company posted losses of $540 million for all of 2009 compared with losses of $188.8 million in 2008, according to the New York Times.
The Sands' properties in Las Vegas and Macau were all hit hard by the recession. Sands CEO Sheldon Adelson said he has yet to see improvement in the Las Vegas economy. Instead, he attributed fourth-quarter gains to a rebounding gambling market in Macau. A strong Chinese economy was able to bolster casinos in Macau after the Chinese government relaxed visa restrictions, making it easier for Chinese residents to visit Macau and allowing them to travel there more often.
The Las Vegas Sands Corporation owns the Venetian Macau, Sands Macau, and Plaza Casino in addition to the Four Seasons Hotel Macau. Its fourth-quarter revenue from the three gaming properties was $952.8 million. At the company's two Las Vegas properties, the Venetian and the Palazzo, fourth-quarter revenue was only $263.7 million.
"While our current quarter's results in Las Vegas reflect lower room and food and beverage revenues, principally because of less group business in Las Vegas, our gaming volumes have stabilized, and...We believe 2010 will reflect a recovery in the group business in Las Vegas," Adelson told investors during a conference call.
Adelson also attributed some of the last quarter's losses to expenses involved in opening the Sands' new property in Singapore. The company plans to open the Marina Bay Sands resort in Singapore at the end of April. Executives are expected to announce an official opening date next week.
Hard Rock Targets Asian Demographic
The Hard Rock Hotel and Casino in Las Vegas is hoping that the Chinese New Year will mark a successful start to its bid to attract Asian visitors. The casino just completed a $770 million expansion to add new hotel suites, a concert hall, restaurants, and other amenities. Now, general manager Mark Gore told Casino City Times, the Hard Rock wants to compete with the Las Vegas giants for Asian gambling dollars, and the casino is using the two-week holiday to draw attention to its new campaign.
Wynn Resorts Ltd., Las Vegas Sands Corp., and MGM Mirage all own casinos in Macau, giving them a greater presence in the Asian market. The Hard Rock brand is limited to a hotel in Macau's City of Dreams resort that is operated by a different company. Owners of the Las Vegas Hard Rock hope to build on that name recognition to attract overseas visitors but will primarily focus their marketing efforts on Asian consumers living in the United States and Canada.
The Hard Rock's 40,000-square-foot expansion, completed in December, includes a new international pit with baccarat, mini-baccarat, and pai gow tables as well as a high-limit room that allows serious gamblers a break from the casino's trademark loud music. Next to the high-limit area, the Hard Rock opened an Asian-themed restaurant and noodle bar. The hotel also hired new casino hosts, scheduled concerts by popular Asian artists, and even designed some of the suites in its new tower with the help of a feng shui expert.
The changes are all part of the Hard Rock's effort to increase the amount of gaming revenue generated by the property. In 2008, the casino only accounted for 32.4 percent of the property's net revenue, an increase over 29.7 percent in 2007. Gaming revenue accounts for a much larger percentage of casino proceeds at most similar properties.
Follow us on Twitter for up-to-the-minute news, and also become our fan on Facebook.