Inside Gaming: New Jersey Looks Back on Modest First Year of Online Gaming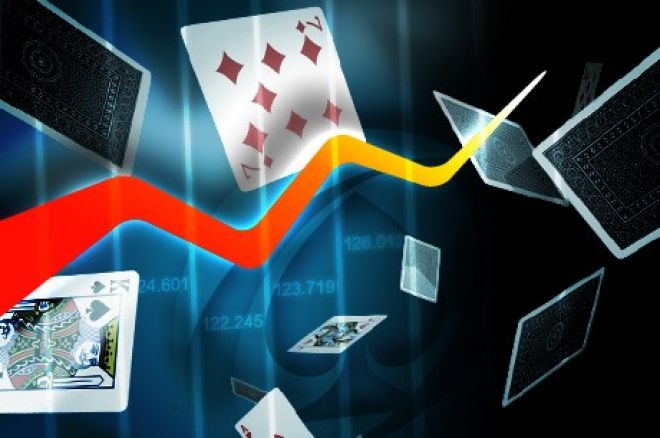 This week's installment of Inside Gaming looks at a few different stories all inspired by the the end of one calendar year and the start of a new one, with a "state of the state" report from New Jersey regarding its first year of regulated online gaming, a reflection on Macau's troubled 2014, and a new report on a Connecticut casino's difficult past year and potentially more difficult future.
New Jersey Marks One Year of Internet Gaming with Report
As 2015 begins, the state of New Jersey has issued a report reflecting on having crossed the one-year milestone of offering legal and regulated online gaming — including poker — in the state, a somewhat humbled reflection documenting the many challenges faced and a failure to meet the overly sanguine expectations that had been heralded by Governor Chris Christie signing legislation allowing for online gaming in the state.
Delivered by David Rebuck, Director of the Division of Gaming Enforcement in New Jersey, the report begins by noting the November 25, 2013 launch of online platforms for both poker and other games, expressing modesty about the burgeoning industry's small growth thus far while expressing some pride about its regulation and operation.
"Even one year into the process with the experience which has been gained, Internet gaming is still in its early stages of development and the industry and the regulators continue to learn from each other," says the report. "From a regulatory standpoint, our system is working. There have been no major infractions or meltdowns or any systematic regulatory failures that would make anyone doubt the integrity of operations. The issues that have arisen have been dealt with appropriately just like in the brick-and-mortar casinos. However, we are far from out of the woods; we must continue to be vigilant and ready to take on new challenges as they come our way."
From there statistics are provided noting the number of authorized games in operation (423 total), some details about the various operators, the number of accounts created by November 30, 2014 (506,172 of them), and revenue.
Regarding the latter, the report says New Jersey currently "accounts for over 90% of the legal U.S. online gaming revenue." However, starting with a section titled "Lessons Learned," the report acknowledges that regulatory requirements, technological hurdles, establishing methods of payment processing, and other issues presented challenges that likely stemmed the industry's early growth.
While the poker world has focused much attention on the fate of online poker sites in the state — including the ceasing of operations in NJ by Ultimate Poker last September and Betfair Poker in December — the report clarifies how that is in fact a somewhat skewed perspective on the online gaming industry in the state, at least in terms of how the first year has played out.
"At the launch of Internet gaming in New Jersey, there was a perception that online poker would predominate over slots and other online games," the report states."This prediction has not been correct. From inception through November 30, 2014, poker accounts for only 25% of New Jersey's Internet revenue while the remaining 75% consists of other authorized casino games." The report goes on to point out how not every platform in New Jersey offers poker, but those that do along with other games tend to produce revenue that "is approximately 40% poker and 60% other authorized games."
After a lengthy section on regulation, the report then concludes by looking forward to possible compacts with other states with legalized online gambling as well as international compacts.
Recall how at the time the bill was signed into law Christie and others were forecasting as much as $1 billion in revenue during the first year of online gaming in New Jersey. However, the actual total turned out to be well shy of that mark — only about $111 million — while four different Atlantic City casinos closed during the year.
Find out more about how officials are viewing "state of the state" when it comes to New Jersey online gambling by checking out the full report.
First Down Year in a Decade for Macau
Speaking of end-of-year reflections, the new year has inspired similar looking back — and not a little hand-wringing — at how things went in 2014 in Macau.
It was last summer that the first decline in gaming revenue for Macau in five years was reported, and as the months went by thereafter those reports continued to come as monthly earnings were published. The slide continued all of the way to the end of 2014, with December proving the worst month of the year for the island's casinos, capping off the first annual gaming revenue decline for Macau in over a decade.
As reported in Forbes last week in an article headlined "Macau Saves Worst for Last: December 30% Drop Caps Down Year," gross gaming revenue fell a remarkable 30.4% in December year-over-year, with Macau's gaming revenue slipping to 23.285 billion pacatas or just over $2.9 billion — the first time since September 2012 revenue has come in under $3 billion.
For the year gaming revenue fell for the first time since casino licenses were granted in 2004 and Macau started to become a major player in global gaming shortly thereafter. Total gaming revenue for 2014 added up to $43.9 billion, a 2.6% drop from 2013. The fourth quarter alone saw a drop of 24.5% year-over-year.
We noted last month the visit to Macau of China's President Xi Jinping. While many factors have played roles in helping to cause Macau's gaming revenue decline, Jinping's anti-corruption measures and their subequent chilling effect on the lucrative junket trade have been pointed to as a key condition affecting the downward trend. During the visit Jinping suggested how he believed Macau should move toward diversifying its economy and not be solely dependent on gaming.
China Business reported last week how one casino operator, Melco Crown Entertainment, has announced its plan to delist from the Hong Kong Stock Exchange, a direct consequence of the gaming revenue slide along with new, additional costs associated with regulatory compliance. Share prices for all six of the casino operators in Macau were moving downward as the new year began, with Wynn Macau suffering the steepest drop. The report cites industry analysts forecasting a continued decline into 2015.
Read more about Macau gaming's present and future woes at Forbes.
Embattled Foxwoods in the Foxhole
Finally, one other story we'll be keeping our eye on as we go forward into the new year concerns new challenges being faced by the Foxwoods Resort Casino in Mashantucket, Connecticut.
An annual report filed by auditors reviewing the casino's 2014 fiscal year notes that Foxwoods' currently dire financial situation "raise[s] substantial doubt" about its future, as reported last week in The Day by Brian Hallenback.
"During the year, Foxwoods... defaulted on the terms of a $1.7 billion debt-restructuring and subsequently struck a 'forbearance agreement' with its senior lenders that expires June 30, 2015," reports Hallenback. However, if that agreement isn't given an extension and if the lenders don't further agree to additional machinations to hold off defaut, "those circumstances would negatively impact the operations of the Enterprise" say the auditors.
Foxwoods' revenue declined 4.5% in 2014 from the previous year, slipping to just over $995 million. The Mohegan Sun — Connecticut's other major casino — is also suffering with the Mohegan Tribal Gaming Authority seeing its revenue fall 3.5% last year.
Further quoting from the auditors' report, "The Enterprise continues to invest in its business and to reduce operating costs to potentially improve its financial performance. Absent either an extension of the Forbearance Agreement or a refinancing or restructuring of the Tribe's debt obligations, present cash flows of the Enterprise, while positive, plus available cash balances are not sufficient to liquidate all of the Tribe's debt if called by the lenders."
Learn more about Foxwoods current tribulations at The Day.
Get all the latest PokerNews updates on your social media outlets. Follow us on Twitter and find us on both Facebook and Google+!