Inside Gaming: Will There Be Sports Betting in New Jersey This Weekend?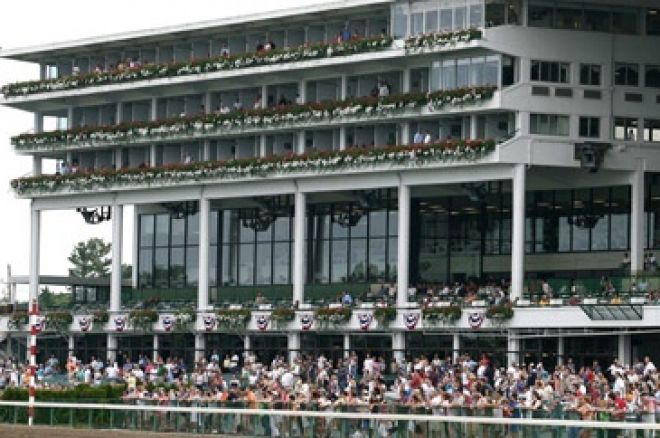 This week's installment of Inside Gaming again turns to the northeast to ongoing developments in stories from New Jersey, in particular the possibility of the first sports bets being made in the state this weekend. There is also more news regarding the fate of the Trump Taj Mahal in Atlantic City and plans by Caesars to build a new property in the Philippines.
Weekend Sports Betting in New Jersey Hinges on Judge's Ruling
Following up on a couple of New Jersey-related items from last week's edition of Inside Gaming, we noted how the New Jersey legislature had swiftly passed a new sports betting bill, Assembly Bill 3711, which had been sent to the desk of Governor Chris Christie for his signature.
After the bill had passed through the state senate, on Thursday the New Jersey Assembly had overwhelmingly voted in favor of it 73-4. Then on Friday Christie did sign the bill into law which partially repeals prohibitions against sport betting by allowing the state's casinos and racetracks to take bets.
Monmouth Park (pictured) immediately announced its intention to begin doing just that starting accepting sports wagers this Sunday (October 26), with State Senator Raymond Lesniak — a longtime advocate of the state's utilizing gambing (online and live) to increase revenue — announcing his plan to place the first bet.
"It's been a long fight to get this done, and I plan to celebrate and take my victory lap at Monmouth Park," Lesniak told ESPN, adding that the law's passage "couldn't happen at a more important time" for both the struggling Atlantic City casinos and the state's horse racing industry.
As expected, however, professional sports leagues and the NCAA immediately filed a motion in U.S. District Court to prevent the Garden State from offering sports betting, describing the bill as "in clear and flagrant violation of federal law," namely the Professional and Amateur Sports Protection Act of 1992 that effectively banned sports betting nationwide while exempting a few sports lotteries (in Oregon, Delaware, and Montana) and licensed sports betting in Nevada. The NFL, MLB, NBA, NHL, and the NCAA are all part of the complaint. For the judge to grant the injunction, the leagues will need to be able to prove "immediate and irreparable harm" will result from sports betting being allowed in New Jersey.
An injunction hearing was held on Tuesday, then on Wednesday New Jersey filed a response to the leagues' complaint reiterating the position that the newly-passed law does not violate federal law. At present U.S. District Judge Michael A. Shipp has yet to announce a decision and/or whether oral arguments will be needed.
With no ruling, sports betting will be happening on Sunday at Monmouth Park, currently the only establishment in New Jersey prepared to offer such while the casinos and other horse tracks wait to see what develops. However Shipp did indicate an intention to make a ruling today, which leaves the state's sports bettors — and the rest of the gaming industry — on the edge of their seats at the moment to see what happens next.
Check out The Press of Atlantic City for the latest on this developing story.
Trump Taj Sheds Pension and Health Care Obligations for Employees, Remains Open
Last week we also noted how another court ruling would be affecting the future of the Trump Taj Mahal Casino as a bankruptcy court judge was expected to decide whether the Trump Entertainment company would be allowed to stop providing pension and health care obligations as a means to enable the casino to continue to operate.
That ruling did see Judge Kevin Gross decide in favor of the company's request to void its contract with Local 54, its employees' union, and thus no longer be bound by those obligations. Trump Entertainment had stated that without such a ruling, the casino would close its doors on November 13, but with such a decision the Trump Taj can now continue to operate.
So, too, will those employed by the casino plan "to continue to fight this both in the courts and in the streets," as Bob McDevitt, president of Local 54 told ABC News.
However some observers contend that the Trump Taj's days are still numbered, such as billionaire investor Carl Icahn — one of Trump Entertainment's pessimistic creditors — who told the Las Vegas Review Journal this week that "The Taj is quickly running out of money and will almost certainly close."
Read more about the decision and what comes next for the Trump Taj and its employees at ABC News.
Caesars Looks to Philippines for New Hotel-Casino
Finally, while the poker world's attention is partly focused on the Philippines this week with the inaugural 2014 World Poker Tour National Philippines event underway in Paranaque City, Manila, so, too, is the gaming industry's attention similarly directed with news of the intention of Caesars Entertainment Corporation to build a $1 billion hotel-casino in the southeast Asia island country.
Bloomberg reported this week that Caesars is currently seeking a license from the island's government to build such a resort. Caesars has already shown an interest in expanding into Asia, having this past spring announced intentions and obtained preliminary approval to build a similar property in South Korea.
Steven Tight, president of Caesars' international development unit, told Bloomberg how he and Chairman Gary Loveman "held preliminary talks with Philippine President Benigno Aquino last month in the U.S. to discuss the possibility of building the resort in the Southeast Asian country."
For more on Caesars' plans for southeast Asia, visit Bloomberg.
Photo courtesy Monmouth Park.
Get all the latest PokerNews updates on your social media outlets. Follow us on Twitter and find us on both Facebook and Google+!