The Betting Corner: Why Do We Bet on Sports?
Stuart Garlick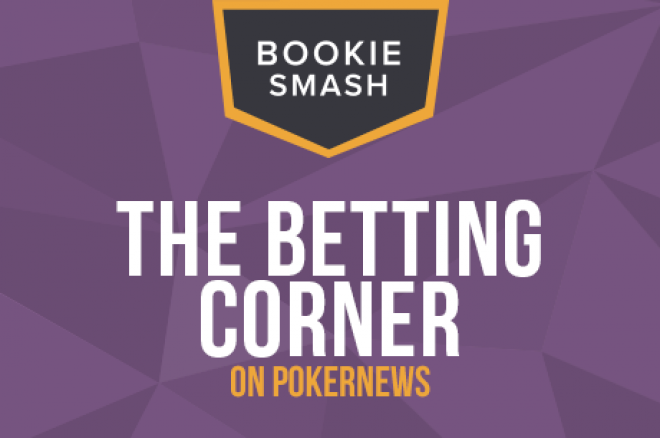 Why do we bet, and why do we follow games or sports? It's supposed to be for enjoyment, and that's what this week is all about on BookieSmash.
Spring is coming, and a few football teams' fans are breathing a little easier now that they've got new managers and new players. One of those sides is Crystal Palace. Before last season's miraculous escape under the management of Tony Pulis, they had never managed to avoid relegation from the Premier League, having been one-season wonders in previous years.
It looked like it might go that way last season, but Pulis pulled the team together, made some great signings, but then resigned in the summer. Now Palace have signed former Newcastle manager Alan Pardew, and he's brought his motivational skills to the team, helping them to win four games out of four.
It's Everton next up, and as both sides lie on equal points in the Premier League table, it's a real crunch match for everyone concerned. We've got full match analysis and predictions on BookieSmash, to help make your betting life easier and happier.
BookieSmash has always been a site for sports fans who want to know more about betting, and for bettors who want to know more about sports. We've got both sides cracked this week.
Check out Football Betting 101 for our archive of football betting tips, along with our latest piece, How Online Betting Works, that will give anyone new to sports gambling the tools to bet and win.
If you're keen to read the best writing about football, but you just don't have time to search the entire web for the juiciest stories, we've gathered a selection of great independent football writers together to bring you The Best of Football on the Web, the first in a regular feature that will bring you knowledge and fun.
The players who have brought fun to the football pitch have usually played out wide on the wings. That's where the quick and tricky stepover-merchants entertain the crowds week-after-week. The art of good wing-play has changed dramatically over the years, but some things have remained the same. We look at Five Wingers Who Changed the World - and yes, a certain Portuguese player might be there.
Check out BookieSmash this week for betting, football and fun.
Get all the latest PokerNews updates on your social media outlets. Follow us on Twitter and find us on both Facebook and Google+!