iPoker Network Changes the Way it Allocates Revenue to Skins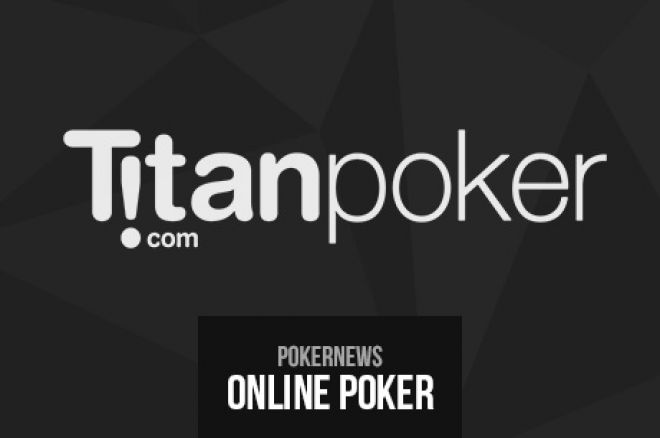 Online poker operators on the iPoker Network, such as Titan Poker, will begin sharing revenues on Feb. 1, 2015, through a new and innovative method called the Source Based Rake (SBR) system.
Traditionally, networks like iPoker allocate revenue to their skins based off a rake contributed method. The problem with using this method is that it rewards the skins' high-volume players who are typically net-winners, and does not target rewards to skins attracting recreational players, which are preferred by many networks looking to maintain a healthy ecosystem.
The iPoker Network first attacked this problem in 2012 by dividing the ring games into two tiers. Online poker rooms qualified for the top tier by meeting strict criteria for recruiting recreational players. The main drawback to this structure is that the cash game liquidity was divided into two player pools which, in essence, is believed to facilitate less game play overall on the network.
According to PokerFuse, iPoker plans to institute a hybrid system of both the SBR and rake contributed methods on February 1.
The SBR system is designed to push skin revenues from those contributing the rake to those contributing the rake that are net depositors. Each player will be assigned both a real money account balance as well as a virtual balance, which will be used for the SBR calculation. As rake is generated, revenue will be assigned to skins based off these players, reducing their virtual balance.
The outlook on Feb. 1 won't be purely SBR focused, as half the revenues from ring games will be allocated to skins based off the SBR method, with the other half continuing to be assigned based off the rake contributed method. Tournaments, sit-and-gos, and Twister tournaments will be unaffected by these changes with skins continuing to be assigned revenue based off player contribution.
Impact on Skins and Players
The new changes are expected to have an impact on just about every skin on iPoker. Those skins that already attract recreational players will instantly be rewarded more for doing so, while those that rely on high-volume profitable players will have a short-term reduction in revenue until they become more attractive to recreational players.
Skins may also have to rethink their rewards, promotions, and VIP programs which in many cases reward players on a rake contributed method which will not match up against how revenue is generated.
The overall network may benefit from this as it should push skins to attract more recreational players and may lead to combining the two-tiers to increase overall liquidity.
While many iPoker players may not see an immediate impact to them, it is likely that high-volume players will see their rewards reduced. Under-the-table rakeback, which in many cases exceeds 50 percent, could be a thing in the past as well. While this might not be a great thing to players benefiting from these deals, it is generally believed to be good for the poker ecology to minimize the amount of these deals taking place.
Recreational players should see a longer-term benefit as poker rooms should be encouraged to have more promotions geared towards them. This also could lead to benefiting profitable players as well since it should, in theory, bring a higher percentage of recreational players to the virtual tables.
Lastly, all players should benefit if the new revenue allocation system leads to iPoker eliminating its two-tiered breakout of ring games. The combined liquidity should create more tables overall, and thus more action.
Get all the latest PokerNews updates on your social media outlets. Follow us on Twitter and find us on both Facebook and Google+!