Caesars' Jan Jones Blackhurst Discusses Recent Alliance with PokerStars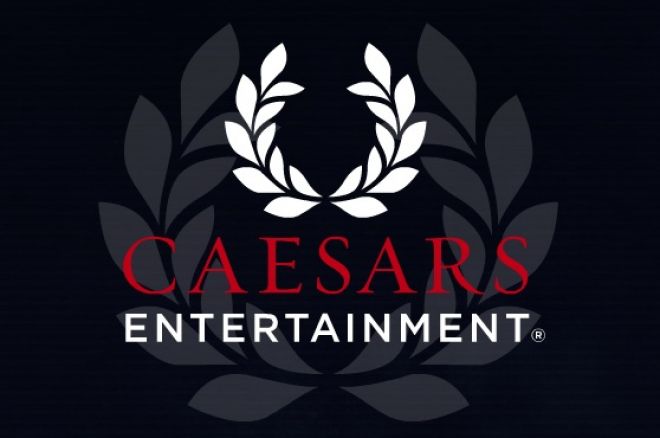 Earlier this week, Caesars publicly acknowledged that it was no longer opposed to PokerStars' return to the U.S. market. In fact, Caesars' new stance allowed it to become allied with the Amaya-owned company, which was music to the ears of poker advocates nationwide.
That development came just days after three California tribes — Rincon Band of Luiseño Indians, Pala Band of Mission Indians, and United Auburn Indian Community — wrote a letter loosening their stance on "bad actors." The Rincon Band of Luiseño Indians are Caesars Interactive Entertainment's current land-based partner in California, which was evidence of Caesars' shift.
"Amaya and Caesars have enjoyed a very good relationship and business partnership for a number of years," Eric Hollreiser, Amaya's Head of Corporate Communications, told PokerNews. "That has not changed since acquiring PokerStars. As part of our ongoing conversations we will work closely with Caesars to promote the US online gaming industry and support responsible legislation at the state and federal levels."
The letter, which you can read in its entirety by clicking here, also touches upon horse racing eligibility, which is another point of contention among California's tribes.
To get Caesars' take on the situation, PokerNews spoke to Jan Jones Blackhurst, Executive Vice President, Communications & Government Relations. In her role, Jones Blackhurst oversees government relations and corporate communications, among other things.
PokerNews: What inspired Caesars to change its stance and view of Amaya and PokerStars as allies, as opposed to opposition, in the fight for online poker?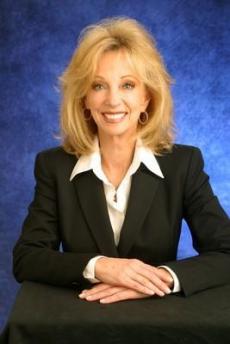 Jones Blackhurst: I think it was a culmination of various circumstances. The first is the Amaya purchase of PokerStars and a total cleansing of the company. We've worked with partnering with Amaya, and we know and respect their management team, how they operate.
One of the other concerns had always been the customer list, but I think people now have to remember it's been almost three and a half years since they've been out of the market. So the issues that were issues before we just don't see as negatives now. We feel that the regulators can make their determination of suitability.
We've partnered with Amaya in New Jersey, and even for the last six years we've worked with PokerStars government relations, particularly on federal legislation. There was always the question of bad actor language, and since we're no longer pursuing that it's allowed us to really work in complete alignment.
Will the new alignment between Amaya and Caesars be making any sort of push towards a federal online poker bill? Will it continue on a state-by-state basis?
Absolutely. We'll work with them federally, and we'll work with them state by state. They're very good partners. They're very savvy politically, and we think that's a great opportunity for us to work together.
Was Caesars aware, or consulted, regarding the letter by the Pala, Rincon and United Auburn tribes of California clarifying their stance on "bad actors" before it was issued?
Of course. As you know, in California the tribes call the shots. When they ask our input, we certainly give it. But yes, we're aware of the letter and the position that they were going to take.
There are still two tribes in California — the Pechanga Band of Luiseño Indians of Temecula and Agua Caliente Band of Cahuilla Indians of Palms Springs — that are adamant about including bad actor language. Word has it that without these two tribes iGaming isn't going to happen in California. Do you think a compromise can be reached?
As I said, with California we're just not the drivers. The tribes, if they can come together, will pass a bill. If they continue to be at odds it will make it more difficult.
What about other states, such as New York and Pennsylvania? Is Caesars hopeful in movement elsewhere?
Yes, I think there's real possibilities there. As I said, in those states we'll work aggressively with Amaya, MGM, and any other interested companies in trying to pass a poker bill.
As Caesars and other corporations join forces, the other side of the coin has Sheldon Adelson pursuing a federal ban on iGaming. Was Caesars' alignment of its interests with Amaya and MGM a countermove to Adelson?
Without question. I think Sheldon's vision of restoring the Wire Act is very dangerous for the future of the industry.
Despite being a competitor in the market, how much can PokerStars' presence in the United States be a benefit to Caesars and its products? Do you ever see the two companies working together in the future, like PokerStars once again sending online qualifiers to the WSOP?
Oh absolutely. I think that a lot of positives come from Amaya and PokerStars coming into the market, and working with the rest of the industry can only bring better results, positive results.
In the past, reports surfaced that Caesars was interested in selling a Las Vegas property, and possibly the World Series of Poker brand, to PokerStars. Are either of those a possibility in the future?
I wouldn't even speculate on that. Right now that's not a consideration.
*Lead photo courtesy of marketmadhouse.com.
Get all the latest PokerNews updates on your social media outlets. Follow us on Twitter and find us on both Facebook and Google+!