Three California Tribes Soften Bad Actor Stance; May Hurt State's Online Poker Chances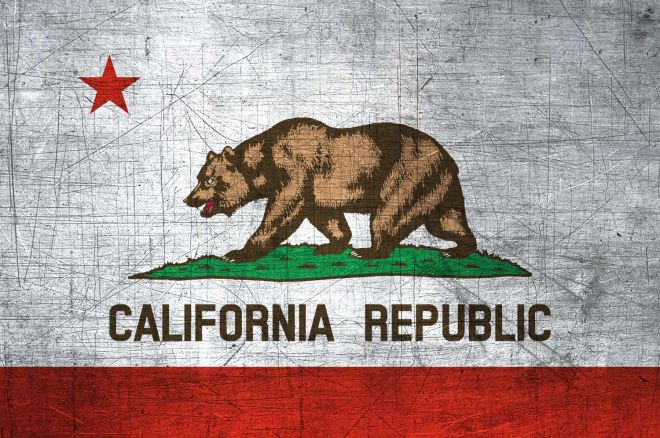 Back in December, California Assemblyman Mike Gatto introduced AB 9, a new piece of online poker legislation. Then, long-time online poker advocate Assemblyman Reggie Jones-Sawyer, who had previously submitted legislation, sponsored AB 167. Both indicated that the nation's most populous state was primed to see iGaming movement in 2015.
However, for the past couple of years, gaming entities, primarily California's tribes, have had trouble agreeing on the bill language, most prominently on "bad actor" clauses, which seek to blacklist operators that participated in unauthorized Internet gaming. PokerStars, which changed ownership last year, is the example most cited in this regard. Gatto's AB 9 includes "bad actor" language, while Jones-Sawyer's AB 167 does not.
Now, according to a recent letter addressed to both assemblymen, it seems a coalition of three powerful tribes have softened their stance on "bad actors." The Rincon Band of Luiseño Indians, who are Caesar Interactive Entertainment's current land-based partner in the state, along with the Pala Band of Mission Indians, who own Pala Interactive, and United Auburn Indian Community, who is partnered with Bwin.Party Digital Entertainment, wrote the letter to show their support for the assemblymen, as well as to clarify their current stance on the matter.
"We suggest an approach that looks specifically at personal participation in unauthorized gaming. Under this approach, those persons with control over a licensed operator, service provider, or marketing affiliate could not include any person who has personally participated in unauthorized gaming," states the letter, which is dated Feb. 10. "This approach strikes a balance between the state's need to ensure that persons who willfully defy gaming laws not be permitted to jeopardize the integrity of Internet poker in California, while recognizing that control of an entity may change over time in a way that resolves regulatory concerns. If a company that engaged in unauthorized gaming changed ownership, regulators would be able to review the effect of that change in ownership under the bill's standards."
The letter, which you can read in its entirety by clicking here, also touches upon horse racing eligibility, which is another point of contention among California's tribes.
The new "bad actor" stance was a staunch reversal for the Rincon Band of Luiseño Indians, who in March of last year joined several other tribes in denouncing PokerStars' attempt to gain entry into the Californian market.
Proponents of online poker initially saw the letter as a step in the right direction, but according to Dave Palermo, who has covered American Indian government for more than 20 years, that might not be the case.
"The decision last week by three California tribes to embrace licensing racing associations and softening 'bad actor' language in proposed Internet poker legislation will not increase the long odds of getting a bill out of the state Legislature," Palermo wrote on Pechanga.net. "Quite the contrary, many believe an at times heated gathering of tribal leaders at Harrah's Rincon Resort Thursday may have driven a wedge between tribes that will make it difficult, if not impossible, for tribes to reach consensus."
Palermo explains that there are seven tribes split into three loose coalitions actively involved in the online poker debate, and that one collation — the Pechanga Band of Luiseño Indians of Temecula and Agua Caliente Band of Cahuilla Indians of Palms Springs — oppose licensing tracks and easing "bad actor" clauses. The two tribes apparently have enough political influence to block any bill, and tensions rose at the aforementioned gathering of tribal leaders.
"I'm less optimistic that it will get done this year," Assemblyman Gatto, who previously said an online poker bill had a 50/50 chance of passing in 2015, said after the meeting.
He went on to address the letter from the Rincon Band of Luiseño Indians and company: "I welcome the letter. This is exactly what is supposed to happen in the legislative process. People who have an interest are supposed to submit their comments on how we can improve any legislation... Do I welcome it? Yes. Do I embrace it? No. Do I agree with everything in it? No."
The letter proved to be a point of contention among the nine tribes that attended the session (the Morongo and San Manuel, who are partnered with Amaya/PokerStars, declined the invitation).
"Unfortunately, the letter, which tribes did not know of until arriving at the meeting, effectively capitulates on principles of great importance for tribal rights and future tribal generations," said Tribal Chairman Mark Macarro. "The ploy was disingenuous and disrespectful toward most tribes attending today's meeting. Clearly we have a long way to go resolve the outstanding issues."
Palermo concluded by pointing out a fact — in "seven years of legislative debate an Internet poker bill has never made it out of committee."
For more on the current online poker landscape among Californian tribes, check out Palermo's blog on Pechanga.net.
*Lead photo courtesy of blog.lib.umn.edu.
Get all the latest PokerNews updates on your social media outlets. Follow us on Twitter and find us on both Facebook and Google+!