Brian Rast on Debuting Zen Poker Mentoring Alongside Kristy Arnett and Vanessa Rousso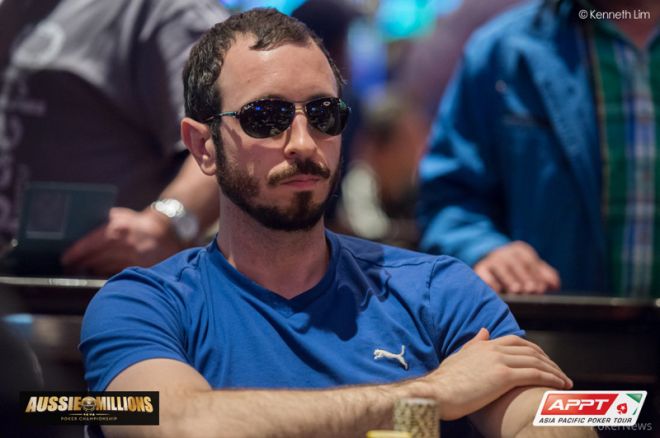 From Feb. 21-22 at the MEET Las Vegas special events center, two-time World Series of Poker bracelet winner Brian Rast will debut Zen Poker Mentoring, a new training program that will help mold the path to success by aligning the mind, the body, and the soul.
The course will revolve around comprehensive 52-minute instruction sessions that will feature personalized advice from Rast, who will explore all aspects of poker's strategic foundations. Those will be followed by Q&A opportunities with Rast and the Zen Poker Mentoring team, as well as interactive hand labs and exercises that will transform lectures and lessons into hands-on learning experiences.
"Part of why I do it is because I actually enjoy teaching," Rast told PokerNews. "I've gotten a lot out of teaching in my life. I think if you learn something well enough and learn how to explain it to people it makes you learn it better. I've found being in touch with how amateur players are thinking have in small ways helped me in WSOP events. I get to see how some of the people who come to these seminars think. I don't play against those players in high rollers, but I will in other events. I've gotten stuff out of watching them before."
Rast has a well of experience to draw from when it comes to teaching. He previously developed pot-limit Omaha content for PokerVT, is featured on Run It Once, and used to be one of the WSOP Academy instructors before it disbanded. In fact, that's where he met Arthur "Ace" McFarland, who approached Rast about co-founding Zen Poker Mentoring.
Once Rast was on board, he personally wrote their mission statement:
"Zen Poker Mentoring: Real poker lessons for the student to absorb directly from the master. We have a myriad of different services, all with the same goal of leading you to poker enlightenment. Just as Zen practice has done for millennia, we emphasize insight and understanding through interaction with an accomplished poker teacher. Poker is a difficult game to learn with many facets, and through our mentoring you will come to realize many sudden insights in to the true inner workings of the game we all love, which will elevate not only your game, but your approach to the game, to the next level."
"It's probably not for raw beginners," Rast explained. "I'm not going to spend time going over basic things. It's definitely geared for amateurs who are trying to work on their poker game. Maybe they've read a couple books or watched videos. They understand some things but want things explained in more detail, can ask questions, and things like that."
Former PokerNews hostess and current World Poker Tour Ones to Watch Kristy Arnett, who will focus on wellness coaching, will join Rast, who serves as Zen Poker Mentoring lead pro. With her other passions involving health, wellness, and personal training, Arnett will show participants how to improve their poker performance by remaining mindful of their physical fitness, breathing, and stamina.
Likewise, Vanessa Rousso will cover "Reading and Decoding Behavior" at the tables while showing participants effective ways to improve their behavior reading abilities, while Mind Coach and Hypnotherapist Elliot Roe will provide a poker-based hypnotherapy session for participants.
Zen Poker Mentoring will also offer a host of supplementary services such as having a licensed chiropractor discuss the impact that sitting at a poker table for hours; massage therapists who will help participants relax during Hand Labs; and a nutritionist to offer dietary and meal planning advice specifically designed with poker players in mind.
"The vision is it expands and there are seminars being held in other places by other pros. I'll do maybe two to five a year, that'll probably be what I end up doing, but other pros can do them in other locations depending on the demand," Rast concluded. "That's obviously down the road if things grow and do well. We'd love to make that happen."
For more information, visit zenpokermentoring.com.
Get all the latest PokerNews updates on your social media outlets. Follow us on Twitter and find us on both Facebook and Google+!