Daily Fantasy Basketball Contests You Can't Miss: Friday, Feb. 27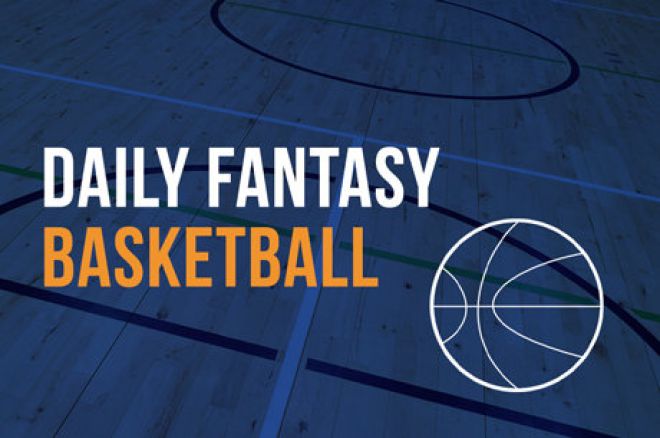 Daily fantasy sports (DFS) continues to explode in popularity. Every week, more and more players jump into the inviting waters of DFS, excited for the opportunity to draft teams in a variety of sports for daily and weekly contests for real money. Best of all, it's 100 percent legal in most locales.
But as they wade into the waters, many players quickly realize the pool is far more vast and varied than they expected. Which DFS sites are the best to play on? Where can a player find a contest that suits his or her needs? Tonight, we have the rarest and most beautiful of all DFS schedules: the 14-game NBA slate. That's right, all but two teams (Phoenix and Dallas) are in action tonight, so you definitely should be as well. Let's take a look at some of the contests being offered across a variety of sites on this stacked night in the association.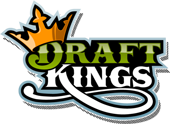 $125K Mega Sharpshooter: Part of DraftKings' recently rolled out Micro Millions series, which promises to award big prize for affordable entries, the Mega Sharpshooter supersizes the site's standard $3 tournament to 47,900 entries and a $125,000 prize pool. The winner of this monstrosity takes home $10,000.
$100K Crossover: The Crossover is a $20 buy-in, $100,000 guaranteed event. This has a 5,725 field and also features $10,000 up top.
$10K Dollar Baller: Those looking for something a little different can sign up for the third event in the Micro Millions series. As the name implies, it's just a single dollar to enter this one and play in a field of 11,500. However, the unique prize structure awards the whole $10,000 pool to first place.
Sign up for DraftKings now and you can also win a seat to the World Series of Poker Main Event for as little as $0.25!

$350K Friday NBA Slam: With 16,091 players and a $25 entry, the Slam awards $30,000 to the winner. The prize pool is guaranteed to hit $350,000 in one of FanDuel's finest contests.
$150K Friday NBA Shot: The small-stakes special, the popular Shot offers $10,000 up top for just a $2 entry. Of course, a massive field of 86,206 is on tap, which will likely fill with time to spare before tip off, so don't hesitate.
$1M WFBBC Qualifier #19: Looking for a trip to sunny South Beach to play in one of the biggest DFS contests? Enter qualifier #19 and you could ship a trip and a buy-in, valued at $18,000 total, for a $25 entry. A total of 1,190 players will be seeking the elusive seat.
Sign up for FanDuel to compete for these huge prizes!

Full Court Press: The Full Court Press has a $5.50 entry fee and a 25-player field on Fantasy Feud, with a $50 spot going to the top scoring presser out of the $125 guaranteed pool.
Get in on the action by starting an account at Fantasy Feud today!

$600 Hook Shot: The most popular contest on Star Fantasy Leagues has $600 guaranteed in prizes and a 60 entrants. The winner pockets $156 on an $11 buy-in.
Try Star Fantasy Leagues today!

$25 League: FantasyDraft is offering a $25 beta league with 22 players and a $500 guaranteed prize pool. The top scorer will take down $150 here.
Sign up now for FantasyDraft and earn money just by telling your friends about the site.

NBA Friday 20/20: Not referencing eyesight, ScoreStreak has a $20 contest with $20 players, paying out an even $100 to first. The hundo will come out of the $360 pool.
Want to try a different type of fantasy basketball game? Sign up for ScoreStreak here.

The Sager Bomb: The 77-player Sager Bomb has an entry of $15 and is DraftDay's premier mid-stakes tournament. Out of the $1,000 in total payouts, $200 will go the victor.
Take your shot at the Sager Bomb by starting an account at DraftDay.
Get more information on all of the best Daily Fantasy Sports site by visiting our DFS hub.