Would Interstate Compacts Provide a Further Boost to Online Poker in New Jersey?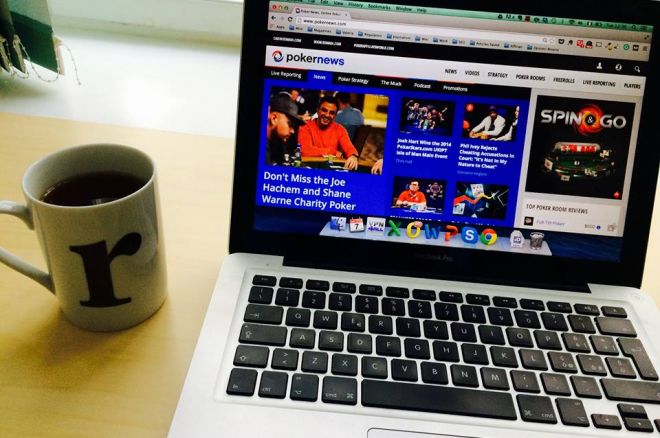 During the past few months, regulated online poker in the state of New Jersey has been on the rise, reversing a trend of several consecutive declining months.
Part of this reason is due to the Garden State Super Series II held last month on partypoker NJ and BorgataPoker.com, along with WSOP NJ hosting the Winter Poker Classic around the same time.
Some of the more recent increases are attributed to February promotions running on both partypoker NJ and BorgataPoker.com Partypoker NJ is running the Bonus Builder promotion which started on Feb. 9, and ends on Mar. 1.
This promotion has two phases, the first of which ended on Feb. 18 in which players were required to earn a certain number of party points to earn an instant cash reward and earn a bonus which can be earned off in the second phase.
BorgataPoker.com was focused on ring-game players with The Grind promotion. This promotion rewards players anywhere from a $1 tournament ticket to a $2,000 cash bonus depending on the number of player points earned before Feb. 28.
While both promotions and tournament series will usually increase traffic in the short-term, the shared liquidity between WSOP NJ and 888poker NJ in select tournaments and ring games that began a couple of months ago is more of a longer-term driver.
Many players and industry professionals alike agree that where there is more liquidity, games will run more often, thus benefiting networks and players alike.
On this topic, it was recently announced that the states of Nevada and Delaware plan to share its liquidity on the 888poker platform in the near future in hopes of boosting the low traffic in both states. This resulted in many New Jersey players thinking about whether the WSOP NJ and 888poker NJ within the state was enough, and whether the state should investigate entering a compact aligning all three states offering regulated online poker.
New Jersey poker player Daniel DiZenzo, who just took second place in a three-way chop in the Parx Big Stax on Monday for $75,313, chimed in to us about the impact a compact could have on regulated poker in NJ where he is known as "igetlost"on WSOP NJ and BorgataPoker NJ.
"Obviously it would be great to see NJ combine with another state or two," DiZenzo told PokerNews. "New Jersey entering a compact with other states seems like a no-brainer win/win for everyone. The more players we get, the bigger everything becomes, and the more buzz there will be regarding online poker. Unfortunately, the politics side behind it all may not see what's best for everyone actually take place in reality."
Mike "JohnnyDrama" Haberman, the runner-up in ThePokerDB 2014 Online Player of the Year Rankings and the owner of over $100,000 in PocketFives.com-tracked tournament cashes on BorgataPoker.com alone, also gave PokerNews his thoughts about the idea of inter-state shared liquidity.
"I would love to see an interstate compact that would combine NJ player pools with another state," Haberman said. "There's still a lot of people who don't play because they do not believe the tournaments are big enough, bigger fields would definitely help bring those people in.
"Right now, I'm not sure when we will see a compact with NJ and other states, but I'm optimistic it will happen sooner or later, crossing my fingers for sooner."
Both poker players also shared with us how big shared liquidity would be for New Jersey poker players when compared to the potential introduction of PokerStars to the state, which many believe is delayed by politics.
I think having a compact with other states is more important than having PokerStars at this point," DiZenzo said. "I want PokerStars as much as anyone, but if we get PokerStars it would be just a software upgrade at this point. I feel we would still have the same nightly $10k with the same people."
Haberman agreed, telling PokerNews, "Comparing the two, I would have to say an interstate compact is more important. While PokerStars' software and customer service will be light years of ahead of anything we have now, it can only do so much in one single state. Interstate compacts will dramatically increase the volume people will be able to put in, and I think that's more important at this stage. Can we be dreamers and just have both?"
Get all the latest PokerNews updates on your social media outlets. Follow us on Twitter and find us on both Facebook and Google+!