Amaya Reports Record Financials and Plans to Enter Daily Fantasy Sports Market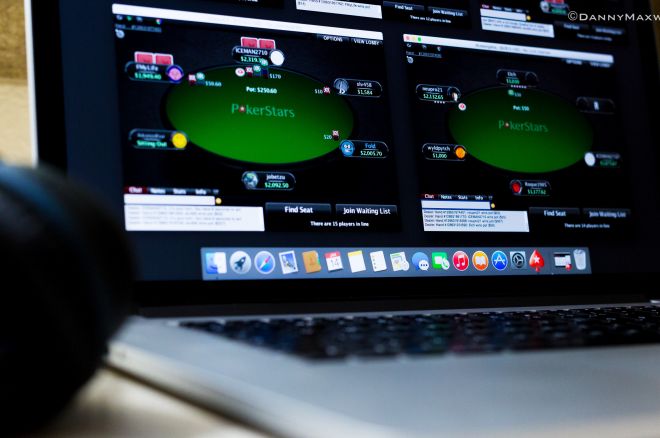 On Tuesday, Amaya Inc., the parent company of PokerStars and Full Tilt, reported record results for both annual and quarterly reports of 2014. The financials were extremely positive and largely attributed to the success of the company's two online poker products.
"We completed our transformation into an online consumer technology leader in 2014 with the successful integration of PokerStars and Full Tilt into Amaya," stated David Baazov, Chairman and CEO of Amaya Inc., in a press release. "The strength and vitality of the platforms supported strong growth and innovation, highlighted by the launch of Spin & Gos on PokerStars, and delivered strong customer growth, with more than two million new customers registered during the fourth quarter."
Of note, the company recorded revenues of C$369 million in Q4 2014 compared to C$37 million in Q4 2013 and adjusted net earnings of C$86 million compared to C$5 million. Those represent increases of 897 percent and 1,620 percent, respectively.
"Thus far in 2015, we have introduced initiatives to grow the poker sector in key European markets, including the UK, as well as in Asia," Baazov added. "PokerStars intends to continue to grow its core poker business through geographic expansion, new and innovative marketing campaigns, including exciting global celebrity endorsements and promotions, and continued innovation in games and technology to improve the consumer experience and attract new players to the game and our other offerings."
Not only will PokerStars continue to grow through those areas mentioned, Baazov also spoke about a big development involving Amaya on the company's earnings call. As first reported by Chris Grove of OnlinePokerReport.com, Baazov said that "We have also taken the strategic decision to enter the daily fantasy sports category and are pursuing parallel tracks of internal development and strategic acquisition. We expect to provide more details on this strategy in the second half of 2015, but see a clear crossover from poker and daily fantasy sports."
The story went on to cite comments made by Baazov that the starting date is aimed for the 2015 NFL season, and you can read more at OnlinePokerReport.com.
Baazov's comments about daily fantasy sports were mirrored in the press release: "Going forward, Amaya intends to acquire new customers and gain online gaming market share through the continued expansion of the B2C business in other verticals, including sportsbetting, casino, social gaming, and daily fantasy sports, which we expect will supplement our current growth plans for our core poker business."
For news, updates, and more follow PokerNews on Twitter and Facebook.