Borgata Counterfeiter Christian Lusardi Sentenced to Five Years in Prison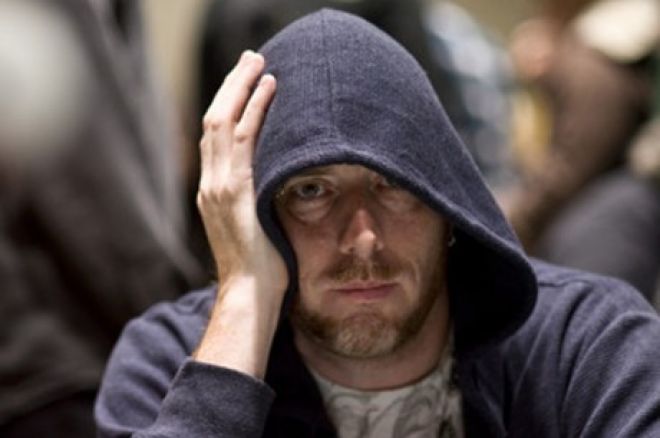 In Jan. 2014, scandal broke out at the Borgata Winter Poker Open $2 Million Guarantee when players discovered counterfeit chips had been introduced into play. The tournament was suspended, ultimately cancelled, and an investigation revealed that 42-year-old Christian Lusardi was the man responsible, a revelation that came courtesy of clogged pipes in his hotel room. Now, more than a year later, he has been sentenced to prison, albeit it on charges relating to his international DVD bootlegging operation.
Senior United States District Judge James C. Fox sentenced Lusardi, now 43, to 60 months in prison and three years of supervised release on March 30. In addition, Lusardi was ordered to pay $1,137,864.01 restitution.
On Sept. 2, 2014, Lusardi pled guilty to two counts of Criminal Information, charging him with Copyright Infringement, in violation of 18 U.S.C. Sections 2319(b)(1)&(2) and 17 U.S.C. Section 506(a)(1)(A), and Trafficking in Counterfeit Labels, in violation of 18 U.S.C. Section 2318.
As PokerNews legal contributor Maurice "Mac" VerStandig explained, Lusardi was previously processed through the United States District Court for the District of New Jersey and sent back to North Carolina to face more serious federal charges.
"Could he have negotiated a dismissal of the state charges in exchange for his federal plea? Absolutely," VerStandig said. "Is it odd that he pled guilty to both counts with which he was charged in federal court? Somewhat. Does this suggest federal and state prosecutors cooperated? Maybe. But is any of this a certainty? Absolutely not."
In regards to the DVD counterfeiting investigation, which was conducted by the Department of Homeland Security and the United States Postal Inspection Service, and subsequently prosecuted by Assistant United States Attorney Susan B. Menzer, the Wilmington, NC USAO office sent out a press release:
"Investigation revealed that several boxes of counterfeit DVDs mailed from China were intercepted by the National Intellectual Property Rights Coordination Center and Customs and Border Protection (CBP). The boxes of counterfeit DVDs were controlled delivered to the identified address. Shortly after the controlled delivery was complete, agents made contact with Lusardi which resulted in the subsequent search of Lusardi's residence. The search resulted in the discovery of over 35,500 counterfeit DVDs. Investigation revealed that between June 2010 and July 2012, Lusardi was in the business of receiving, manufacturing, and selling counterfeit DVDs in both the United States and Canada. It was determined that Lusardi received over $1.3 million in his PayPal account during this time period."
Even though the presser didn't mention the Borgata counterfeit scandal, poker fans no doubt feel Lusardi is getting his comeuppance as he'll now spend his days in a federal correctional institute.
Want to stay atop all the latest in the poker world? If so, make sure to get PokerNews updates on your social media outlets. Follow us on Twitter and find us on both Facebook and Google+!
Executive Editor US, PokerNews Podcast co-host & 2013 WSOP Bracelet Winner.