Revenues and Profits Continue to Decline for Sweden's Svenska Spel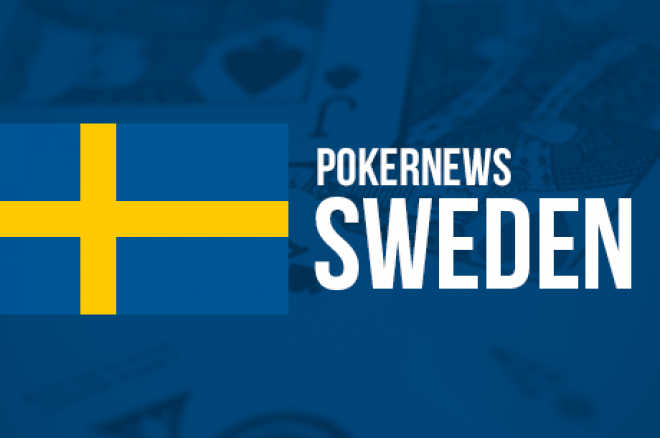 Revenues and operating profit continue to decline for Swedish national state-owned gaming operator Svenska Spel. The negative trend is contributed to increases in competition from unlicensed operators and in consumer protection measures initiated by the company last year.
According to iGamingBusiness, the company's net gaming revenue during the first quarter of 2015 declined by 4.7 percent when compared with the first quarter of 2014, for a total of 2.2 billion Swedish Krona ($263 million USD). Additionally, operating profit declined by 4.2 percent during the same periods to 1.19 billion ($142 million) Swedish Krona.
PokerNews asked Svenska Spel Press Officer Johan Tisell about the continual decline of revenue and profits for the company.
"Mandatory gaming registration is the biggest explanation," said Tisell. "It has been perceived by some customers as slightly difficult and bureaucratic, but also a bit invasive. The measure was implemented in June last year in order to enhance consumer protection but also to strengthen ways to combat money laundering, match fixing, and otherwise fraudulent behaviors."
"However,Svenska Spel has lost market shares over the last 6-7 years, so there is an underlying trend as well," Tisell continued. "The development is not specific for Svenska Spel but rather, with the odd exception, for the entire regulated market. This is the result of increasingly tougher competition, Svenska Spel not being able to meet the demand for new products (online casino), stricter regulation and restrictions for marketing etc. We have also, from a responsible gaming perspective, decided not to offer our products and recruit customers with the help of bonuses and free spins."
Tisell went on to add, "At the same time, there seems to be no political initiative whatsoever to curb the growth in the unregulated market pending a proposed new licensing system, that will come into effect in 3-4 years from now. Unregulated operators have invested heavily in marketing during the last few years – 2.6 billion SEK last year alone which amounted to just over 70 percent of the total gaming marketing spend in Sweden. Mind you, this marketing is unlawful according to Swedish legislation."
"Online operators are pretty much doing as they please in their pursuit of customers and revenue. This of course also has an effect on our revenues. It's a strange and quite dissatisfying situation in Sweden at the moment, especially considering the aim of the current legislation and the political ambition to counteract excessive gambling and its negative effects on individuals and society as a whole."
When asked about what we should expect from Svenska Spel for the remainder of the year, Tisell didn't sound optimistic.
"There's only so much we can do with one arm tied behind our back," he said. "We will increase our effort to develop a better customer experience and continue to invest in our digital platform. We are also anticipating a decision on our application to offer online casino games."
We asked Tisell whether there was a timeframe for casino games to be introduced by the company. Tisell responded, "We applied in June last year and are still waiting for a decision. I do not wish to speculate on the time frame but if we're given a permit it will take us in the range of 6-12 months before we can be up and running. The casino platform will have to be procured through a public tender."
Get all the latest PokerNews updates on your social media outlets. Follow us on Twitter and find us on both Facebook and Google+!