Europe in Pills: Venice Bets on Kara Scott, Svenska Spel Insists on Casino Gambling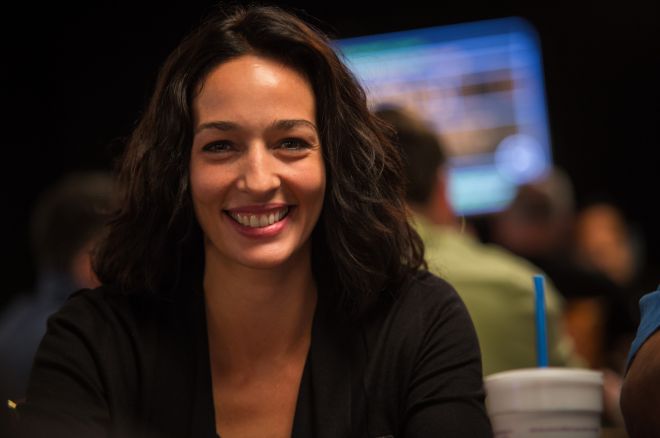 Experienced journalist and poker personality Kara Scott became a little more "Italian" this week, as she signed a deal with a poker company that hopes to use her image and skills to revive Venice's poker scene.
Meanwhile, Sweden's monopolistic operator Svenska Spel and world's leading online poker room PokerStars engaged in two different political missions that could significantly change the way the industry works in Europe.
Kara Scott and Giovanni Rizzo Ink Deal with Tilt Events
As PokerNews Italy's Lazzaro Cadelano reported on Tuesday, on-screen and off-screen poker personality Kara Scott has decided to join the Tilt Events team for a new initiative that hopes to bring more and better poker events to the charming Italian city of Venice.
Scott, who parted ways with partypoker in January after a collaboration that lasted for over five years, announced her new adventure from her blog on CardRunners.
"Tilt Events has been working in the Italian poker industry as an events company for years, ensuring the smooth running of poker tournaments that range from their much loved regular nights at Ca 'Noghera, all the way to events as large and prestigious as WPT Venice," Scott wrote. "For years I've had so much respect for both their work and their work ethic."
Chosen by the Global Poker Index to host the American Poker Awards (Feb. 27, Beverly Hills), the European Poker Awards (Mar. 25, Malta), and the Global Poker Masters (Mar 21-22, Malta) Scott is not going to be left alone in her new mission at Tilt Events, as she will get the opportunity to work together with her husband, Italian poker pro Giovanni Rizzo.
"Giovanni and I will be joining their team, being involved all the way from the early dreaming stages to the fine detail execution of the Tilt Cup events as well as bringing back the Venice Poker Festival for the end of 2015!" Scott added. "We're both energized to work hard, listen, and help create tournaments that are the kind of events that we as players would love to attend."
After she relocated to Parma, Italy, since her wedding in 2013, Scott made no mystery of her love for Venice and the pleasure that she gets by having the opportunity to work in one of the most picturesque cities in the world.
"I've never made any secret of my deep and unshakeable love for the city of Venice," Scott went on. "I am a firm believer that it is the most magical city ever created. Its twisting, turning canals lead you in all sorts of directions you never expected to go. It's a magical place. It introduces you to people and leads you to places you don't expect. Sometimes it's stolen romantic moments and others, it's animated, passionate work conversations conducted over bottomless cups of espresso with like-minded souls. Both of those types of meetings were the genesis of my newest project."
Svenska Spel Insists On Getting a Casino License
Every day, the future of online gambling in Sweden gets more dependent on the country's political authorities, European institutions, and Svenska Spel.
Although it should theoretically be the only online gaming site available to Swedes, Svenska Spel is going through a delicate time as the company's revenues keep shrinking one year after another. Without any power to contrast the activities of those international online operators that accept Swedish players illegally, the country's monopolistic gambling company decided to try to jump into the online casino world and increase its profits by exploring the gambling vertical.
For how Swedes are known to be wealthy and prone to gamble online, Svenska Spel still has one more issue to solve, as to launch a casino platform the company needs to receive a new ad-hoc license from the government. Talking to PokerNews on Feb. 06, Svenska Spel's Press Officer Johan Tisell explained that the company has submitted an application to be granted a casino license already in mid-2014, but nothing followed that move.
"We sent in an application last June or July," Tisell explained. "When we can anticipate an answer is really difficult to say. There has been a change in government, and new people, new positions, and are maybe focused on entirely different issues than our application. We hope to get an answer before the summer of this year."
Less than a week after that, once some figures released by Svenska Spel showed that the country's online casino players generated an industry turnover of approximately $240,000,000 (which marks a 13-percent growth compared to 2013), the company's CEO Lennard Käll decided to step in and formally ask the authorities to help them to enter the casino market from the country's media. Käll's reasoning, however, is not focused on the fact that online casino gambling would help Svenska Spel's profit, but more oriented towards the fact that an extension of the online poker monopoly to the casino industry would offer people better services in a safer environment.
PokerStars Joins the German Association of Telecommunications and Media
Something seems to be happening in Germany as well, where PokerStars' entrance in the German Association of Telecommunications and Media (DVTM) is seen by many as an important step in a process that should hopefully lead to the regulation of online gambling in the country.
As PokerNews Germany reported, Amaya's Head of Corporate Communication Eric Hollreiser recently participated to an event organized by the DVTM and spoke in favor of the organization's mission to establish "an innovative market across the European Union."
"The DVTM campaigns for our industry and the legislative situation in Germany calls on the industry to take action," Hollreiser said. According to him, all the DVTM members — including Amaya — now need to work towards a common goal in order to help Germany to end the legislative chaos the country lives in. "The common goal is a consumer-oriented, legally compliant and EU compliant regulation of the German online gaming market," Hollreiser concluded.
Get all the latest PokerNews updates on your social media outlets. Follow us on Twitter and find us on both Facebook and Google+!