Stiff Sentences Handed Down for Murder of London Poker Player Mehmet Hassan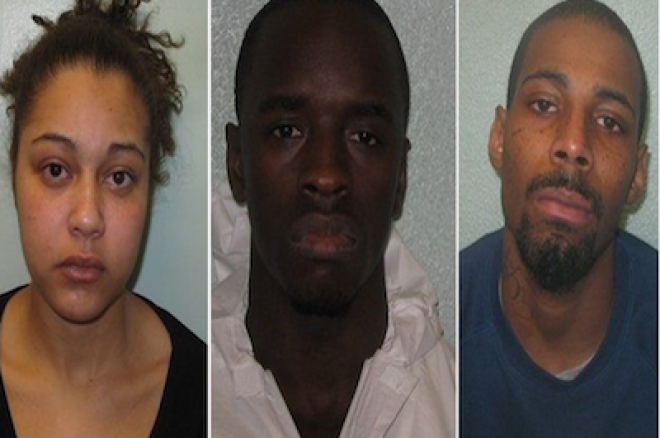 Nearly two weeks ago, two people — Nicholas Chandler, 29, and Kyrron Jackson, 28 — were found guilty of the murder of professional gambler Mehmet Hassan, while Jackson's girlfriend, Leonie Granger, 25, was found guilty of manslaughter.
Now, according to bbc.com, both Chandler and Jackson have been sentenced to life with a minimum term of 36 years. Meanwhile, Granger received 16 years behind bars.
In March 2014, Hassan, 56, was found dead in his London home after what appeared to be a premeditated burglary.
"It was quite simply an act of brutality which defies reason and compassion," said Judge William Kennedy, who also described the attack as "pitiless and wicked."
The "Deadly Honey Trap" trial came after Granger, who admitted she was involved in a plan to rob the poker player, lured Hassan, a divorced father of three, back to his apartment from a casino. According to the events described in the court, on the evening of March 23, Hassan was last seen having dinner at Nobu Restaurant with Granger, then 24, after having won £3,000 playing poker at the Palm Beach Casino Club.
About a half hour after arriving at Hassan's apartment, a cab was called for Granger. While in the cab, Granger used Hassan's phone to call what prosecutors argued was one of her conspirators. It was there the cabdriver overheard the following: "Swear down. I don't believe it. Don't tell me the money's not there. I saw it. Look in the drawer. Look under the cabinet."
From there, Jackson and Chandler apparently arrived, bound Hassan with parcel tape and a necktie, and "kicked and stomped" him to death. Afterwards, the three suspects used their mobile phones to record themselves at a secondary location throwing "£50 notes around and stuffing wads in underpants," before going on to ransack his home in Islington in search of even more cash.
"The eloquence with which it speaks about you is deafening," the judge said of the cell phone video.
Granger's lawyer, Orlando Pownall, argued that she only took part in the plot because of her boyfriend.
"Her head was turned by Jackson, who she loved, and to some extent by Chandler who was persuasive and superficially charming," he claimed.
It was an argument the judge didn't by describing Granger as "deceitful from the outset" and "lost her sense and compassion."
For more information, head on over to bbc.com.
*Photo courtesy of Metropolitan Police Service.
Get all the latest PokerNews updates on your social media outlets. Follow us on Twitter and find us on both Facebook and Google+!