Inside Gaming: 888 Holdings Offers Proposal to Acquire Bwin.Party and More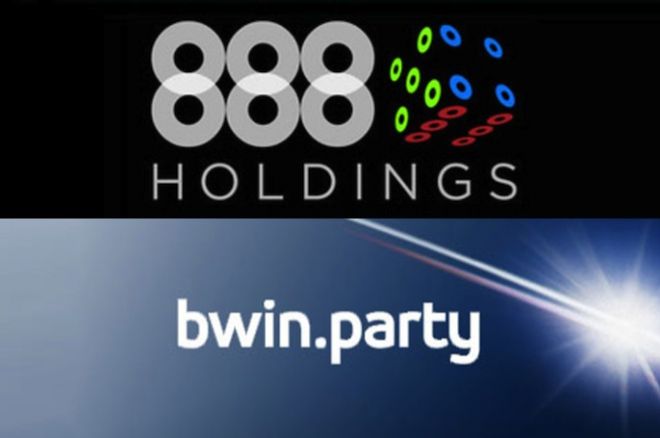 This week's Inside Gaming tells of how 888 Holdings has gotten in line with others to show interest in acquiring Bwin.Party, notes how a federal bill to prohibit online gambling could affect Nevada's growing mobile sports betting industry, updates the progress of skill-based slots in the Silver State, and shares news of a new Nobu in Manila.
888 Holdings proposes acquisition of Bwin.Party
888 Holdings has made known its interest in acquiring Bwin.Party Digital Entertainment. A news release from the company on Monday confirmed that it "has submitted a proposal regarding the acquisition of the entire issued and to be issued share capital of bwin.party for consideration comprising cash and 888 shares."
The release adds that such an acquisition would require approval of 888 shareholders, and that "888 shareholders representing approximately 59% of 888's share capital have irrevocably committed, subject to customary conditions, to vote in favour of the proposed transaction." Also added is the disclaimer that the proposal's submission doesn't make certain it will be accepted or that any transaction will be completed.
Reporting on the announcement, The New York Times notes how the news from Gibraltar-based 888 Holdings follows GVC Holdings (in the Isle of Man) having also made known its interest in possibly acquiring Bwin.Party. Bwin.Party announced back in November 2014 that it had started "preliminary discussions with a number of interested parties regarding a variety of potential business combinations," adds the NYT.
Bwin.Party confirmed 888 Holdings' offer in its own news release this week, likewise noting how "there can be no certainty that these proposals will result in a transaction being completed."
Bwin.Party Digital Entertainmentwas formed in 2011 following the merger of PartyGaming and Bwin Interactive Entertainment AG. Publicly traded on the London Stock Exchange, the merger brought together both the online poker room partypoker and the Bwin sports betting brand.
For more about the 888 proposal and Bwin.Party's background, visit the NYT.
Proposed federal bill said to criminalize Nevada mobile sports betting
There hasn't been too much new of late to report regarding the Restoration of America's Wire Act (RAWA), the federal bill that aims to prohibit online gambling (including poker) throughout the U.S., since it was discussed in a March hearing of the House Judiciary Subcommittee on Crime, Terrorism, Homeland Security and Investigations. The bill currently awaits another House Judiciary Subcommittee session where amendments could be introduced and votes on the bill cast.
RAWA was reintroduced into the House in early February by Jason Chaffetz (R-Utah). Over in the Senate Lindsay Graham (R-SC) introduced a similar bill in 2014, and is expected to do so again this year.
Meanwhile the Las Vegas Review-Journal reported this week that RAWA "would inadvertently criminalize Nevada's booming mobile sports wagering business." Such a consequence doesn't appear as though it was intended by those backing RAWA, including its most conspicuous lobbyist, Sheldon Adelson, Chairman and CEO of the Las Vegas Sands Corporation.
So believes William Hill U.S. CEO Joe Asher whose company operates Nevada race and sports books. Asher told the LVRJ that "While we don't think this is the intent of the bill, we are concerned it could be an unintended consequence." Las Vegas Sands offered no comment on the issue.
Las Vegas gaming attorney Greg Gemignani highlighted the possible effect RAWA could have on Nevada mobile sports betting — now a $3.9 billion-a-year industry, says the LVRJ — after noting how wireless phone transmissions in Nevada still often travel through routers in neighboring states, thus making them prohibited according to RAWA.
For more on RAWA and how it could relate to mobile sports betting in Nevada, route yourself over to the LVRJ.
Sandoval signs skill-based slots bill into law
Last week here at Inside Gaming we reported on a new Nevada state bill that had passed through both houses and was awaiting the signature of Governor Brian Sandoval, one charging the Nevada Gaming Control Board to come up with regulations allowing for the technology to create new skill-based slot machines.
To update that story, Sandoval did indeed sign the bill on Thursday, paving the way for the regulations to be created and the games to be introduced.
Sandoval's willingness to sign the bill was expected given that he had previously announced support for the idea. A statement from his office yesterday confirmed the governor's belief that the new games "may be appealing to a new generation of visitors," VEGAS INC. reports.
The statement noted the need for Nevada to "continue to expand, evolve, and embrace the potentials found in the 21st century," adding that the new law "allows gaming manufacturers to use cutting-edge technology to meet the challenges prompted by a younger, more technologically engaged visitor demographic."
For more, take a spin over to VEGAS INC.
De Niro on hand with business partners to open Asia's first Nobu Hotel in Manila
Finally it was earlier this week that Oscar-winning actor Robert De Niro and world famous chef Nobu Matshuhisa were in the Philippines to be present for the opening of Asia's first Nobu Hotel in Manila at the City of Dreams Manila casino and entertainment complex.
De Niro is a business partner in the venture, with the hotel's opening aimed not only to help grow business for the City of Dreams Manila but for the Philippines in general. The opening of the 321-room hotel is also part of a larger plan to open eight other Nobu Hotels over the next two years, as CEO Trevor Horwell explained to the Associated Press.
Last last year PokerStars opened a new live poker room — PokerStars LIVE Manila at the City of Dreams Manila, with the Asia Pacific Poker Tour having just announced a Season 9 stop there July 30-August 9.
Read more about the new Nobu from the AP.
Want to stay atop all the latest in the poker world? If so, make sure to get PokerNews updates on your social media outlets. Follow us on Twitter and find us on both Facebook and Google+!