Legendary Handball Goalkeeper Thierry Omeyer Talks About His Love For Poker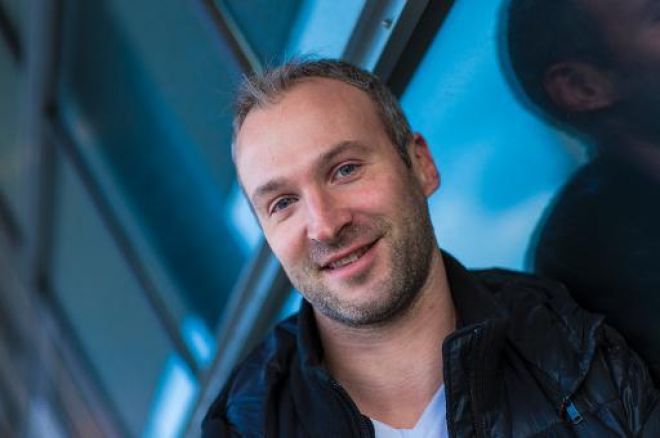 Considered to be one of the best goalkeepers in the history of handball, France's Thierry Omeyer is a true icon of the game.
Named Best Handball Player in the World by the International Handball Federation in 2008, Omeyer managed to put together some incredible results during his career that include two gold medals at the Olympic Games (2008, 2012), three European championships (2006, 2010, 2014), and four world championship titles (2001, 2009, 2011, 2015).
A member of the French national handball team since 1999 and currently part of the Paris St-Germain Handball team, Omeyer has recently started to gain momentum in the world of poker, especially as France's online site PMU Poker offered its players the opportunity to play against him during a special tournament held on May 21.
Right before the action began at PMU, PokerNews France's David Poulenard sat down with Omeyer to discuss his love for poker, and to understand whether or not he could be the next big name to embrace the game at a professional level.
PokerNews: How did you start to play poker?
Omeyer: Like many, I started by playing draw poker with my friends when I was a seventeen or eighteen-year-old kid.
After that, I discovered the variant of Texas hold'em thanks to Rounders. The movie with Matt Damon and John Malkovich got me immediately interested in the game. Soon after I watched it, I looked up the rules on the Internet and I started to play.
Is there anything you find particularly interesting in the game?
I like to play games in general and I am a fan of card games. Plus, I love competition and I enjoy to play in tournaments.
What I also like is the fact that you can always get better, that you always need to do better in order to go a little bit further in the game. Then, I have to say that I am quite interested also in the psychological side of poker.
As a goalkeeper, you find yourself alone against your opponents pretty often. In your opinion, are there any similarities between the challenges you face in handball and the ones you face in poker, especially when you play in heads-up?
Yes, there's definitely something in common between those situations - especially when you think about things like preparation, concentration and stamina.
Concentration is essential in handball exactly as it is vital in poker, as even the smallest mistake at the green table can have enormous consequences. This means that in handball and in poker is important to prepare your game well, especially at a psychological level.
Talking about sports, you need to understand that the psychological aspect is a very important one because during a competition you really need to be able to get inside the head of your opponents.
What about the emotions that poker gives you? Can those be compared to the ones you felt when you fought with the French national team to bring home your Olympic medals?
It's hard to compare the two in this. Handball is is my job, my passion, and my life. My career in handball includes years of training and very important games. Poker, even if I like it, it is still a hobby for me, so the emotions it gives me are not the same.
What about your experience in poker then? Is the game more a source of stress or of excitement for you?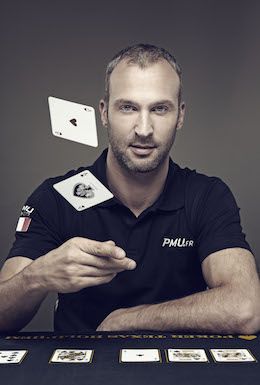 Definitely of excitement, especially when the cards are turned face up. When you make decisions like to pay to see what your opponents have, when the cards are turned face up and you finally discover if you took the right decision or not, that's a pretty exciting moment. In general, I have to say that most of the situations you get to live at the green table are pretty exciting.
Have you ever considered to play poker professionally, once you will decide to end your career in handball?
No, I don't think I will try to turn into a professional poker player, but I have to say that I would love to get the time to play at live tournaments, seeing that right now I only play online.
I would like to play live to see how well I can do. I would like to play against very good players to see how far I can go and how far my competitive nature brings me. I would really like to improve my game by playing with good players, but I can't say that I see poker becoming my job in the future.
I have heard that you play poker also with the other members of the French national team. Can you tell us who is the best player and who is the biggest fish?
Yes, every now and then we play a poker game together - even if we have not had the opportunity to do that lately. As for the skills at the table, it's fair to say that oftentimes I win, but our games are pretty balanced. As for the fish [he smiles], I would prefer not to name any names.
Image courtesy of La Voix du Nord
Get all the latest PokerNews updates on your social media outlets. Follow us on Twitter and find us both Facebook and Google+!