Microgaming Introduces Rake Changes to Create "A Better Overall Experience"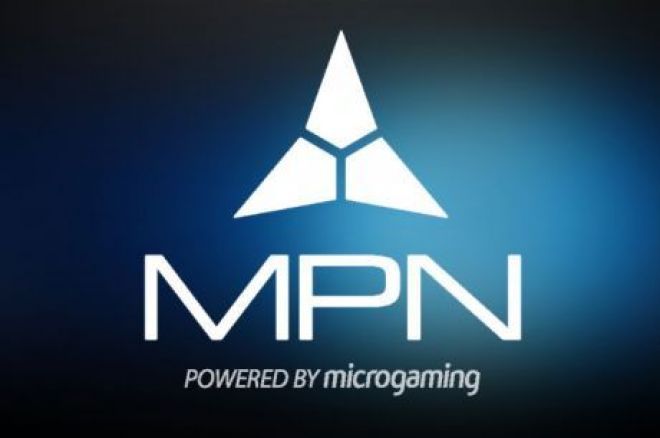 Microgaming recently implemented changes on its poker network allowing players to change their screen names every 30 days or every 1,000 real-money hands played.
The purpose of these changes is to combat parasitic players who are using data-mined hands, along with seating scripts, to target weaker players on the network.Head of Poker at Microgaming Alex Scott posted on a blog titled Parasites and Rake that, "These changes are working."
He expanded on this by stating, "The MPN [Microgaming Poker Network] is one of only a few networks which is growing, year on year, both in revenue and player numbers. We had a fantastic summer where we bucked seasonal trends and significantly outperformed our closest competitors. Other providers who are doing similar things are also doing well (at least, as far as I can tell)."
Indeed, both partypoker and PokerStars recently announced policy changes, which you can read about by clicking here and here.
"I want to be clear that this is not a rake grab," states Head of Poker at Microgaming Alex Scott.
The latest changes Scott announced will come into effect in late October and will involve a restructuring of the rake contributed to the network. Ring-games will be raked at five percent across the board with a maximum cap based on the stakes and the number of players dealt into the hand as listed below.
Rake structure for five or more players:
| Stakes | Cap |
| --- | --- |
| €0.01/€0.02 | €0.06 |
| €0.02/€0.04 | €0.12 |
| €0.05/€0.10 | €0.30 |
| €0.10/€0.20 | €0.60 |
| €0.25/€0.50 | €1.50 |
| €0.50/€1 and higher | €3 |
Rake structure for three to four players:
| Stakes | Cap |
| --- | --- |
| €0.01/€0.02 | €0.04 |
| €0.02/€0.04 | €0.08 |
| €0.05/€0.10 | €0.20 |
| €0.10/€0.20 | €0.40 |
| €0.25/€0.50 | €1 |
| €0.50/€1 | €2 |
| €1/€2 and higher | €3 |
Rake structure for heads-up play:
| Stakes | Cap |
| --- | --- |
| €0.01/€0.02 | €0.02 |
| €0.02/€0.04 | €0.04 |
| €0.05/€0.10 | €0.10 |
| €0.10/€0.20 | €0.2 |
| €0.25/€0.50 | €0.5 |
| €0.50/€1 | €1 |
| €1/€2 and higher | €2 |
In many cases, the rake will be less than the five percent maximum. For example, if the cap is reached in a bigger pot, the rake percentage will be lower than five percent. Additional, Scott notes in his blog that, "Our system collects €0.01 in rake for every €0.20 in the pot. This means that for a pot of €0.39 only €0.01 is collected in rake. This 'rounding down' means that the effective rake rate will be less than 5%, significantly so for some pots."
Scott informs the poker community that the end result of this will be a lower rake paid at lower stakes with a higher rake likely to be paid at higher stakes. Scott points out that the difference between a player paying €0.50 or €0.55 in rake at lower stakes is huge, while the difference of a higher-stakes player paying €2 when compared to €3 in rake at bigger games should be very minimal due to the larger pots going back and forth.
Scott believes these changes will result in the network hosting "the cheapest micro-stakes games of any major provider." He also adds that these changes should improve the health of the network while also benefiting the most players.
"Our expectation is that this will result in longer lifetimes and a better overall experience for players in most games, and some of these players will stay longer, or move up in stakes. This reduction will be financed in part by increasing rake slightly in other (higher-stakes) games," Scott explained.
Scott also wanted to make clear that the network doesn't consider this to be a "rake grab" and believes overall the network will make the same amount of money.
"I want to be clear that this is not a rake grab," states Scott. "If everybody played exactly the same as they did now, we'd expect to make the same amount of money, overall, from this new structure as we did from the old one. We'll only make more money if this new rake structure actually causes players to play more, or to move up in stakes. In other words, this change only works for us if it works for players too."
The new changes should benefit most lower-limit players, but it will be interesting to see whether this has an effect on overall traffic and at higher-stakes games where the contributed rake will effectively cost players more money.
Want to stay atop all the latest from the poker world? If so, make sure to get PokerNews updates on your social media outlets. Follow us on Twitter and find us on both Facebook and Google+!