Russia Introduces Legislation to Potentially Prohibit Online Gaming Transactions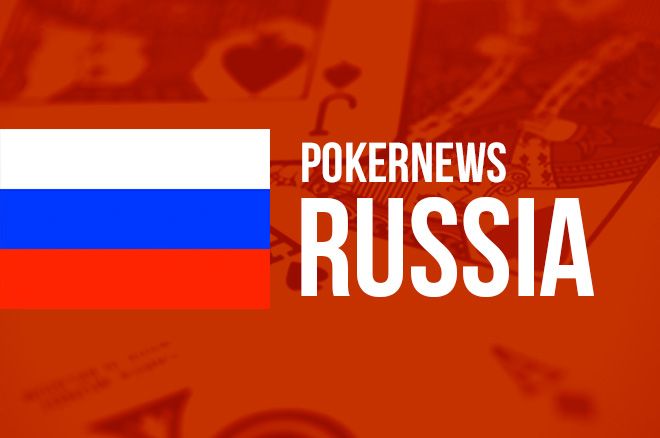 While online gaming - including online poker - is not currently legal in Russia, it hasn't stopped most online gaming operators from offering services to country's 144 million residents.
However, it may become more difficult for online gaming companies to operate within Russia due to a new Finance Bill introduced by the country's Finance Ministry, which if passed would prohibit banks from processing any online gaming transactions. The bill has strong support, including that of Russian President Vladimir Putin, who is believed to have pushed for the bill to be presented to the country's legislators.
While this bill, if passed, would amend the country's anti-money laundering laws, it is believed the bill's main goal is to enforce the country's ban on online gaming.
"Under the law, citizens of Russia are prohibited from participating in gambling and lotteries in Russia and abroad, including via the Internet," the Finance Ministry stated to the Russian news outlet Kommersant.
Curiously enough, Poker Industry Pro reported that the Federal Financial Monitoring Service, which is typically responsible for instituting measures to combat money laundering and terrorist activities, does not support the proposed bill.
This isn't the first time Russia has introduced legislation to combat online gaming. Earlier this year, the country's Duma Committee on Information Policy, Information Technologies and Communications proposed bans on VPNs and Tor services, which many use in order to play on online gaming sites While that bill did not pass, it did have strong support, though mostly due to reasons outside of online gaming.
Safe Internet League spokesperson Denis Davydov said at the time, "We strongly support the idea of limiting Russia's access to anonymous networks, including Tor. The 'Invisible' Internet has made it possible for offenders of all kinds to hide their intentions from the state and use it to commit crimes: acquiring drugs and weapons, distributing child pornography, trafficking in human beings - including sex slaves - and leading political struggle. Do not forget that Tor was developed and is used by Americans, including US intelligence agencies, to expand the hegemony of the United States around the world."
Additionally, the country also unsuccessfully introduced legislation earlier in the year to block Internet Service Providers (ISPs) from allowing Russian residents from accessing online gaming sites. Russia already maintains a blacklist of online gaming sites controlled by the agency Roskomnadzor, which includes online poker sites.
Despite the most recent news, it may not be all doom and gloom for online gaming enthusiasts in Russia. In many cases, countries introduce restrictive regulation while also considering the benefits of legalizing and regulating online gaming. Some believe that due to Russia's economic problems, the country may consider allowing regulated online gaming in order to collect significant taxes to help the country's struggling economy.
To support this notion, just two months ago, Putin requested that the country look into regulating online poker. This has some support within the country including from Russian Deputy Prime Minister Igor Shuvalov, who believes that online poker isn't gambling and that the country should consider making changes to its current laws.
Get all the latest PokerNews updates on your social media outlets. Follow us on Twitter and find us on both Facebook and Google+!