The Bicycle Hotel & Casino to Change the Face of Luxury Resort Gaming in Los Angeles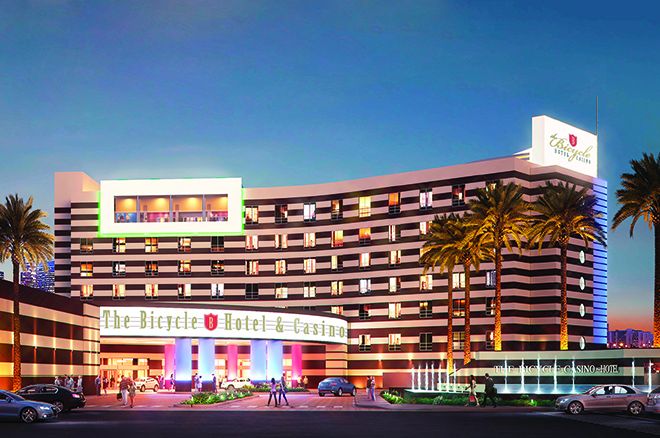 On December 1, The Bicycle Hotel & Casino will change the face of luxury resort gaming in Los Angeles with the opening of its seven-story, 117,907 square-foot, $50-million boutique property, which features 99 guestrooms and suites, an elevated pool deck with private cabanas, VIP gaming, and innovative dining.
R.D. Olson Construction built the hotel, which is located just 10 miles from the Downtown Los Angeles skyline. The property also features architecture by Lee & Sakahara Architects, interior design by Hager Design International Inc., and featured an October 2013 groundbreaking by none other than California Governor Jerry Brown.
"With the addition of the hotel property, The Bicycle Hotel & Casino is now a full-service, multi-sensory gaming and resort destination for Los Angeles and all of Southern California," explained Managing General Partner & CEO Hashem Minaiy. "Our vision was to design and build a sophisticated and luxurious hotel property; an urban retreat which welcomes guests locally, nationally and internationally."
The hotel was designed to cater to a diverse group of travelers – ranging from international and national business travelers to local and regional guests looking for an "urban retreat" where they can stay and play.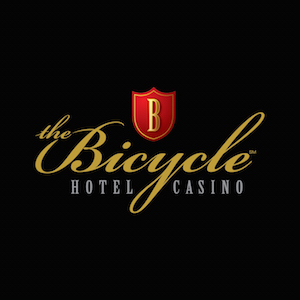 Upon their visit, guests will notice a custom chandelier of 1,660 crystalline strands in the lobby, as well as a floor design of overlapping circles inspired by a bicycle wheel. In addition, dining, a coffee house, gift shop, entry to the casino concourse and a VIP gaming area of bold Asia influence is all located on the ground floor.
One floor up is all resort including a state-of-the-art fitness center, an outdoor pool deck, the hotel spa and sauna, and 9,000 square-feet of multi-purpose event and private meeting space, perfect for business functions, traveling conventions, and banquets.
As for the guestrooms, they will serve as tranquil retreats for those who've just finished their run as the casino's 185 gaming tables. Each room features either a plush king or queen-size bed complemented by California-inspired furnishings and lavish bath amenities by L'Occitane En Provence.
Meanwhile, the 29 luxury suites range from the Classic Suite (648 sq. ft.), the signature Bike Suite (904 sq. ft.), the Governor's Suite (1,359 sq. ft.) and a Presidential Suite (2,007 sq. ft.). The biggest of those is fashioned to host and impress with two bedrooms, formal living room, and a Jacuzzi tub.
The property will also be home to the Bike Brewery, a restaurant primed to pioneer a craft beer scene in Bell Gardens with 28 taps highlighted by The Bike Brew – a blonde ale by Golden Road Brewery exclusive to the property.
Other highlights from the property include:
Personal Concierge/Host services
Limousine and luxury car service
Private chef that will prepare authentic made to order cultural cuisine,
VIP Gaming area with luxurious seating and custom built gaming tables tailored for ultimate comfort with Asian influenced art and plush modern décor
Three private gaming suites
We felt like if we didn't progress we'd become irrelevant, so we wanted something that would be in relation to our competition, more over the top, something that offered services that you haven't traditionally seen in cardrooms.
To learn a little more about The Bike's expansion, PokerNews had the opportunity to speak to Robert H. Carter, President of Carter Management Group, Inc., a General Partner of The Bicycle Hotel & Casino.
PokerNews: What inspired The Bike to add a hotel?
Carter: We had been talking about a hotel for a couple of years off and on. I generally felt like we could really benefit from the hotel. The reason was the reaction to the market, we felt like if we didn't progress we'd become irrelevant, so we wanted something that would be in relation to our competition, more over the top, something that offered services that you haven't traditionally seen in cardrooms.
It seemed the hotel went up fairly quickly. Fair to say that the construction went smoothly?
The actual physical construction did go smoothly. We did a lot of planning, and spent a lot of time with our contractor and architect refining what we want. We figured we should work through the plans with the architect so that we were sure we included everything we wanted, and we got most of it.
What can you tell us about The Bike Brewery?
Instead of just a bar, we wanted something that would be a little more active and a more enjoyable experience for our customers. Breweries, at the time we were designing this, were just coming into vogue. They had several around the neighborhood, and I'd seen those things develop and expand. It turned into a little hub of activity for areas and towns where there wasn't a lot of activity, so we like the idea of a brewery/sports bar type of place to show that we can provide something more than just tables and cards.
There will also be a private chef that will prepare cuisine for those looking to order in. What can you tell us about that?
We are really happy with our chef. I think about a year and a half, two years ago, we decided we'd do an upgrade on the food. We organized that department and looked to efficiencies and improving our kitchens. We took a look at the organization structure and revamped that. We looked to someone with culinary talent to take advantage of our facilities.
As far as the rooms are concerned, the Presidential Suite seems to be the biggest and best. Can you tell us a little about that?
I think you could put the Presidential Suite in any hotel in the country and not embarrass yourself. It would fit fine in any hotel no matter how upscale. It's a little over 2,000 square-feet. The design, décor, and furniture are handpicked with a lot of input from our new general manager of the hotel. We wanted to make sure it was comfortable and that anybody who was there was going to enjoy it.
For a look inside the new hotel, check out this video from CBS Los Angeles:
A lot of casinos with hotels seem to keep things minimal to push guests back to the gaming floor. The Bike offers so much at the hotel that it goes against that. Was that the intention?
It was. If you don't progress, you become irrelevant. We didn't want to become irrelevant. We wanted something people would note. We noticed when we go places, the rooms in a lot of casinos are a little skimpy. They don't want you in the room, they want you on the floor. We had run into a situation, finally, where we were maxing out with people who were playing and needed to offer something else to have our customers seek us out, so we decided our rooms would be bigger than most hotels, our suites would be bigger than most hotels, and the Presidential and Governor suites would be luxury rooms.
We were looking not only to take care of our current customer base, but also to expand that base. Initially when we opened up local, but then as the industry developed it went national. Now we've been noticing that people are reaching out overseas, so we designed it with the idea that we could take advantage of the international market since we're close to the airport and international business activity.
What was the Grand Opening like?
We did the Grand Opening last week. We will have an Open House on December 1, but at the Grand Opening we did have folks like our regulators; the Governor, who was our honored guest at the event; we had all the local politicians, state senator; and people from the industry, our competition was there.
We've developed the feeling that if it's good for us, then it'll probably be good for the industry.
Here are some photos from the hotel's grand unveiling:
For more information, follow Bicycle Hotel Casino on Twitter @BicycleCasino or visit their website at thebike.com.
Want to stay atop all the latest in the poker world? If so, make sure to get PokerNews updates on your social media outlets. Follow us on Twitter and find us on both Facebook and Google+!