British Teenager Given 12-Month Suspended Jail Sentence For Cyber Attack on Gambling Site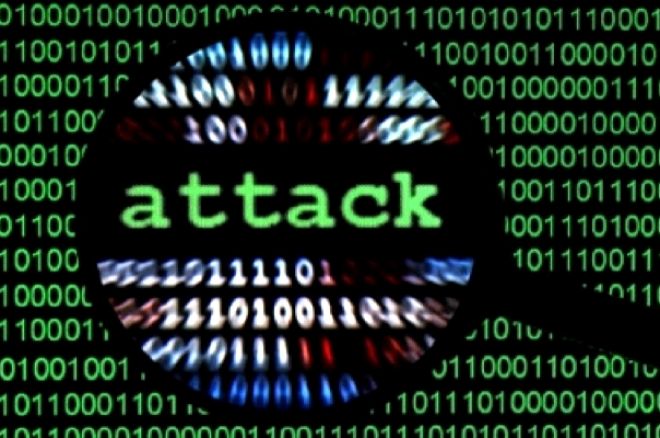 A British teenager was handed a 12-month jail sentence at the end of November after being found guilty of launching a cyber-attack on an unnamed large-scale gambling site two years ago.
Nottingham Crown Court heard Max Dean Whitehouse was 17 years old at the time of the attack, and police arrested him after Whitehouse used his mother's Twitter account to announce his plans to cripple the site by the way of a Distributed Denial Of Service (DDoS) attack.
When police officers went to Whitehouse's home, they discovered some prohibited weapons including CS gas canisters, a stun device disguised as an iPhone, and eight knuckle-dusters that he had imported from China. Possession of such weapons can result in a six-month jail sentence.
After hearing that Whitehouse, who suffers from an Obsessive Compulsive Disorder (OCD) and attention deficit hyperactivity disorder (ADHA), was "a hoarder of weapons, rather than someone with any criminal intent," Judge Michael Stokes ordered Whitehouse to pay £200 towards costs of the prosecution and had the weapons confiscated.
Your object was to see if you could do it. You were living your life through a screen.
Judge Stokes also sentenced Whitehouse, now 19 years old, to a 12-month custodial sentence. However, the sentence is suspended for 12 months.
During sentencing, Judge Stokes said he suspected that Whitehouse spent too much time in front of a computer and urged him to get out of the house and live his life.
"You were, at the relevant time, extremely naïve. I am satisfied you had no intention whatsoever of selling or distributing any of those items," said Judge Stokes about Whitehouse's stash of illegal weapons.
Whitehouse's DDoS attack cost the unnamed gambling site an estimated £18,000 in lost revenue. DDoS attacks bombard a website's servers with information. These requests flood the servers, causing slow and interrupted network performance, and can even take a website offline while the server is under attack.
Several high-profile gambling sites have endured DDoS attacks in recent years including partypoker, 888poker, Betfair's betting exchange and the US-facing Winning Poker Network.
Over the 2015 Christmas period, both Microsoft's Xbox Live and Sony's PlayStation Network were taken down, and an 18-year old Southport resident was arrested after a joint investigation by the UK cyber crimes unit and the Federal Bureau of Investigation (FBI).
Speaking of the DDoS offences, Judge Stokes told Whitehouse, "Your object was to see if you could do it. You were living your life through a screen, rather than outside," before telling Whitehouse he needed to
get out more and play rugby or something."
Judge Stokes decided that a custodial sentence would be "highly damaging and retrograde" and suspended Whitehouse's jail term for one year.
Lead image courtesy of IT Security Guru
Want to stay atop all the latest in the poker world? If so, make sure to get PokerNews updates on your social media outlets. Follow us on Twitter and find us on both Facebook and Google+!